What will be your reaction when suddenly, from out of blue a person especially a girl starts stripping on busy road?
Of course you will be stunned when a girl strips off her clothes in public
This scenario exactly happened in one of the most crowded and tourist hubs called London's Piccadilly Circus.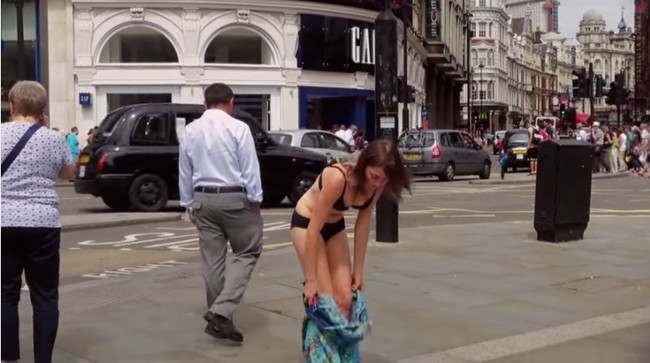 Soon they were alarmed when a lady started to remove the clothes. People were perturbed and confused by seeing her undressing but the whole logic behind the whole scenario shocked everyone more.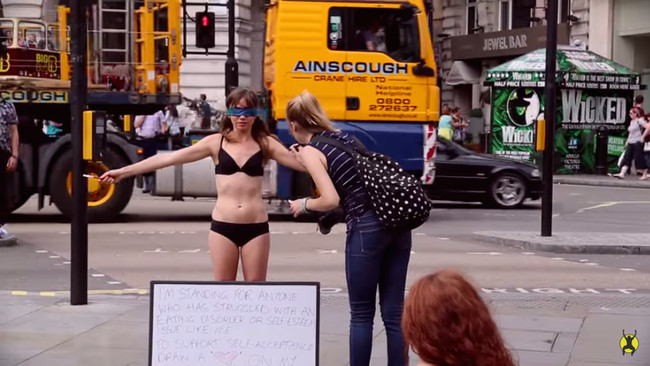 She was trying to shed light on an important note.  She was trying to bring in light the powerful message about her acceptance. Still didn't get it. Read on-
She stripped off and blindfolded herself and put up sign board. People of course started gathering to know what's happening and also read the sign. The sign read-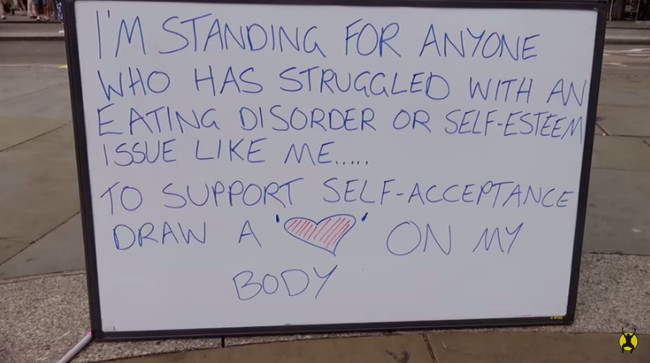 Check the social experiment here-
Soon people poured in their support and showcased their idea of 'self-acceptance' by drawing heart over her body. She was accompanied by her two team mates who were filming and ready to take up step if something comes up.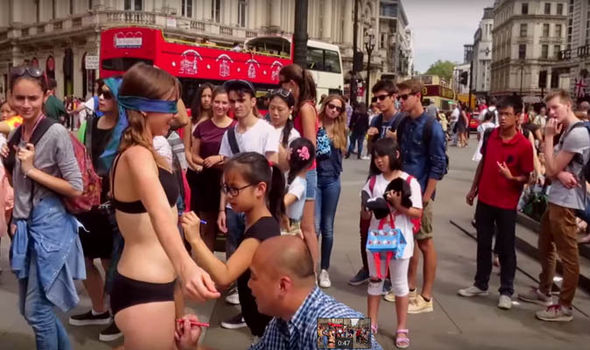 At the end of the day, Jae West went home covered in hearts said to one of the blogs the following statement- "Just the thought of looking down at my body and seeing it covered in love hearts from other people brought tears to my eyes. "It was a reality check of how harsh we can be on ourselves. The unrealistic expectations we place on ourselves can cause us to reject the love that others openly give because of a feeling of unworthiness."
Check here similar social experiment that was done in India recently- Click Here 
The whole act is courageous and not that easy to pulled off. But still this powerful message of 'loving oneself' and how one should appreciate their bodies was passed on to many people.
Such social experiments have bolstered of late in west as well as in our country. What are your views on such social experiments? Let us know in the comments below.