Indian females – They say follow your dreams until they become your reality.
It holds true somewhere! No doubt whether you are male or female, achieving excellence in your chosen frontiers needs your sheer courage to outshine all your odds. India is a nation where we breathe in our desires to stand unique.
Every person aims to stand unique in his life. However, the entire world around him is curious to make him just like them. Working hard or working smart has been an unresolved debate since ages. However, it is always the hard worker who has been able to nail all the odds and clinch in its desired triumph.
Here are those five Indian females origin who went against their odd circumstances to make their dream their reality today.
Indian females –
1 – Bhakti Sharma:
Nailing all her obstacles, Bhakti Sharma is India's rising women talent as an open water swimmer. She desires to clinch in the Gold Medal for India in the upcoming 2020 Tokyo Olympic Games. Presently, there are many long-distance swimming records under her name. To further add-on to her glory, she is the only youngest Indian as well as Asian to hold an open water swimming record in Antarctica Swimming Competition.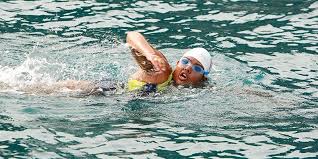 2 – Arunima Sinha:
India's proud mountaineer, Arunima Sinha, is being praised all across the world for her courageous climb of Aconcagua. Aconcagua is one of the highest mountains marking its presence out of Asia. In spite of losing her left leg in a severe train accident, she was the one to climb Mount Everest. Her determination to fight against odds is a boosting spirit for all girls out today.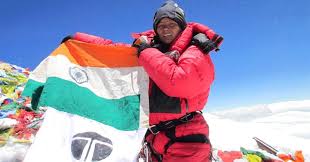 3 – Mary Kom:
I guess, there might be hardly any person unfamiliar with the name of Mary Kom. She is an epitome of success and a  real icon to be praised today. In spite of being a mother, she never let her excuses knock her done when it comes to dedicating herself to her nation. Success is what defines the efforts of Mary Kom as she bags in the title of World Boxing Championship five times. Must I say, her children have an in-house icon to keep their eye on and succeed in their career path?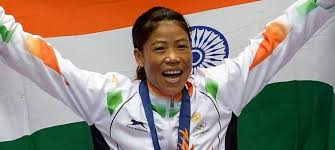 4 – Saina Nehwal:
At a tender age of mere 24 years old, Saina Nehwal stands an epitome of badminton champion for the ones who give up on their efficiency to be the next badminton player for India. She is a pride of India, to bag in the first Olympic medal for the country in the domains of badminton. Also, not to forget her noteworthy contributions and the dedication to clinch in the title of world junior badminton championship.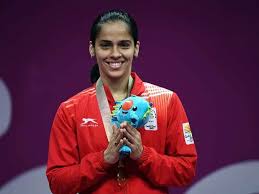 5 – Puja Thakur:
Pride of India claiming a position of respect overseas. The entire world came to know about Puja Thakur when she stood as the first India service guard officer of Honour under the Ex-President of America. She was the only guard officer hailing from India to mark her presence under Barack Obama. Her desire to stand unique from the crowd was the only reason for her to step in the squad of Indian Air Force.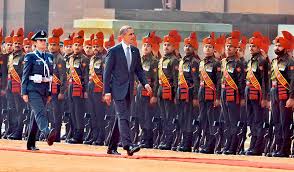 Besides these five, there are many more Indian women marking their place of honor in their chosen domains. Some are ruling in the sphere of astronomy, while others are nurturing their budding students. Savitribai Phule's first step to motivating women to take a step ahead towards education is the real reason why today, women are able to live their dreams.
Every person, irrespective of the gender disparity, is blessed with one or the other quality which makes them unique. Only efforts lie in the identification of our hidden blessing and take a step to nurture it ahead with excellence.
Indian females – Once you start stepping forward in the right direction, success has to follow you by hook or by crook. So pursue your passion, which will lead you to the destination God has in store for you.