"Chuhle ke piche kya hai Chuhle ke piche
rekdi ke niche kya hai, rekdi ke niche?"
Connection between Bollywood Songs & Street Food!!
Some Harmful Facts about Your Favorite Street Foods & How Bollywood Songs Suit That Situation.
1. Pani Puri Kand – Samundar me naha ke aur bhi namkeen hogai ho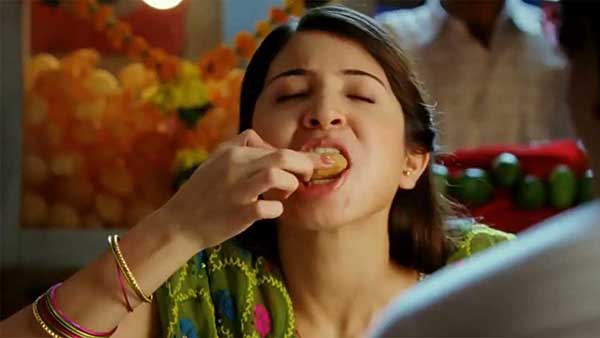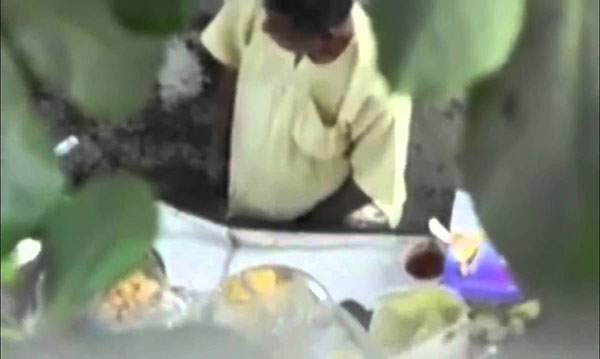 Remember the vendor, Rajdev Lakhan Chauhan (59), ran a stall at Bhaskar Colony in Navpada, was caught on lens by a 19-year old college student, Ankita Rane. He was seen urinating in a vessel that he usually used to serve his customers.
Also there is a risk of other materials being cooked or stored in unhygienic conditions.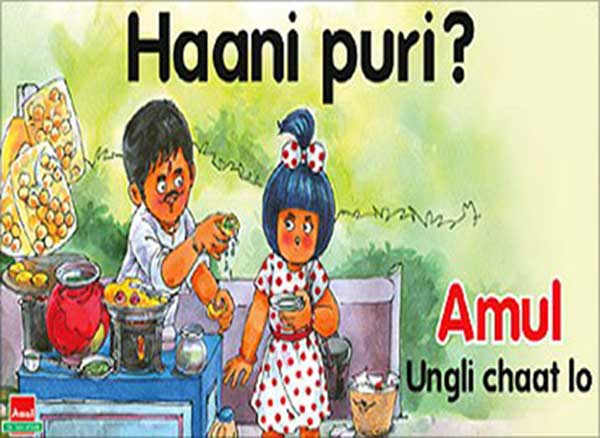 So next time before having Pani Puri just think of this article and the images!!
2. Samosa's & Bhajis – Jab tak rahega Samose me aloo tal ta rahunga. Oh! Me hu chalu: p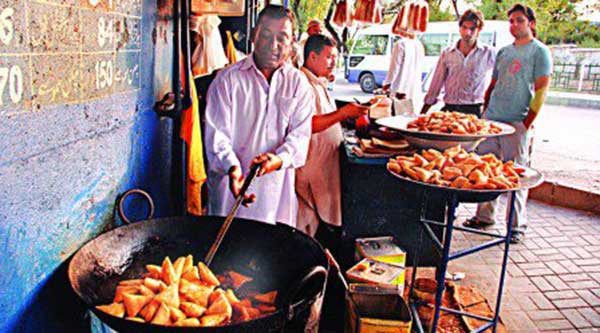 The oil used to fry Samosas, Pakoras, Bhajis and Aloo Cutlet is constantly reused again & again. This makes the oil Oxidized and it also loses its essential fatty acids. Also ingredients like potato, besan quality may either be stale or of inferior quality.
3. Mongo Juice & Gola's – "Kuch Kuch Hota hai, Tum Nahi Samjho Ge!"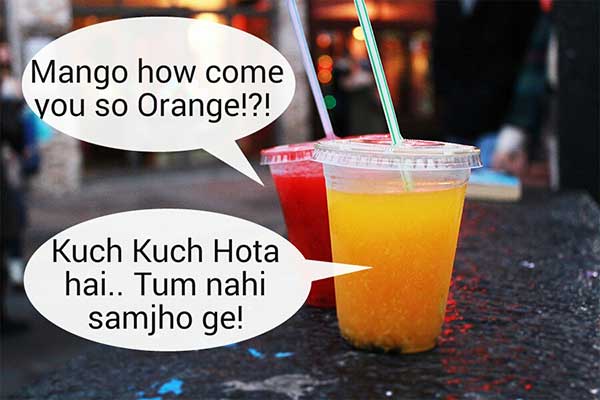 That 'Kuch Kuch' is Metanil yellow and Malachite green, the textile dyes, which despite being banned, are used as food colouring agents. They are carcinogenic (can cause cancer) and mutagenic (can change genetic information of the embryo) and are responsible for liver damage and tumors.
So before buying that delicious Mango juice or the tempting Golas just remember this "Kuch Kuch nahi Bohot Kuch hota hai.."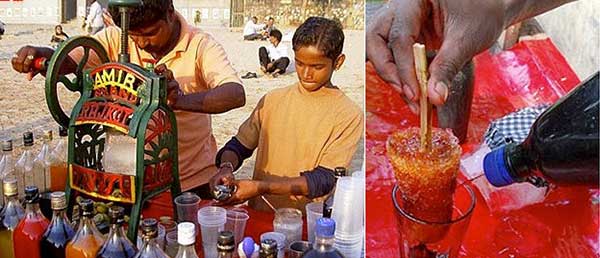 4. Dosa The Don – Jaane kya hoga rama re, Jaane kya hoga maula re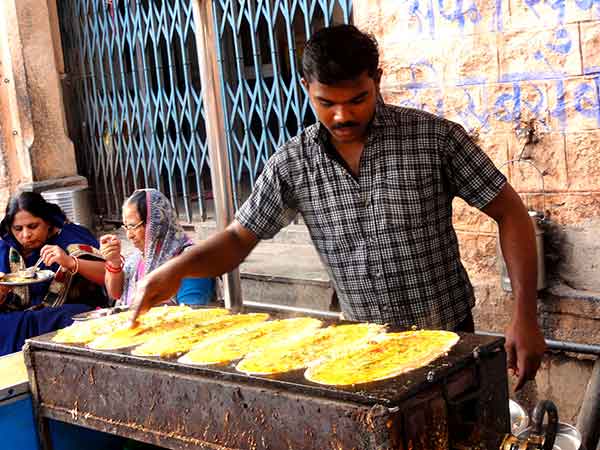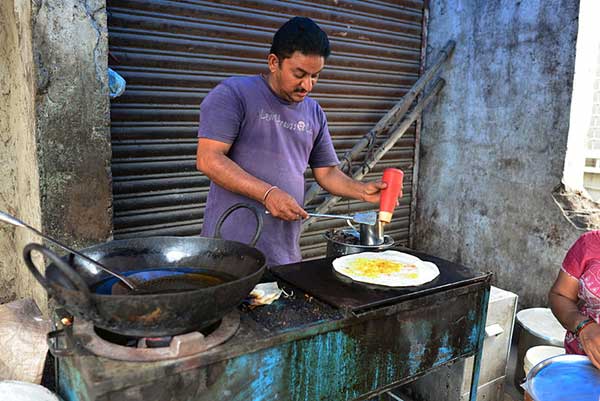 These stalls are usually located by the roadside and are continuously exposed to harmful vehicular emissions. So the next time you choose to eat out, colera and diarrheoa might just be lurking around your Dosa. Yumm!!
5. Sandwich – Diwali for germs – Mere tumhare sabke liye happy diwali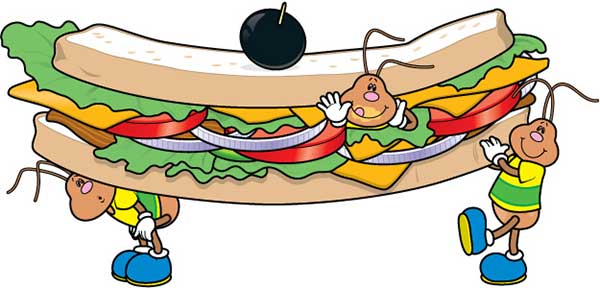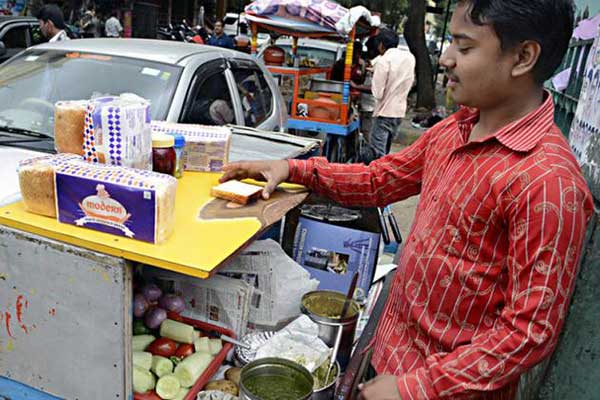 As it is a completely uncooked food item where all the ingredients are raw, the possibility of germs increases significantly. Even the materials used like chutney and sauce might be already of expired quality.
So think twice before you say "Bhaiya thoda Chutney zaada daal na!"
6. Pav Bhaji – Lal rang mil gaya re meri Pav Bhaji me, muhjko bhaiya ne khila diya hay re dhoke se
Mana ke muhje swad dega woh magar meri jaan bhi lega woh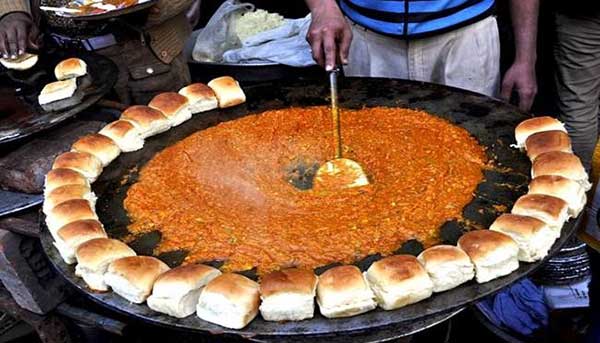 Finally the universally favorite food item – Pav Bhaji is not only susceptible to roadside germs landing on that Tawa but is also adulterated with lot of non food grade coloring.
And there is no need to say how the Pavs are made in unhygienic conditions.
But this does not mean that the food available at the restaurants is of prime quality because who knows what goes behind those fancy big doors and closed walls.
So Ghar Ka Khana Is The Best Khana..!!!
Hence Proved
Like. Share. Comment! It's All Free..!