Pandemic Covid 19 has led to the laydown of jobs for many people working in different sectors. The effect did not only labor classes or contract basis workers but also high profile jobs. But earning was necessary for them and their family so few people pulled out new ideas for a new start. Livelihood needs some good earnings and these exceptions have proven that "if there is a will, there is a way".
India and its people have begun with a new belief to grow high and strong. The country has different platforms, to begin with, startup ideas one of the common is the food industry. The value of which increases as the year passes by, people who have lost their job and opted for new business on food.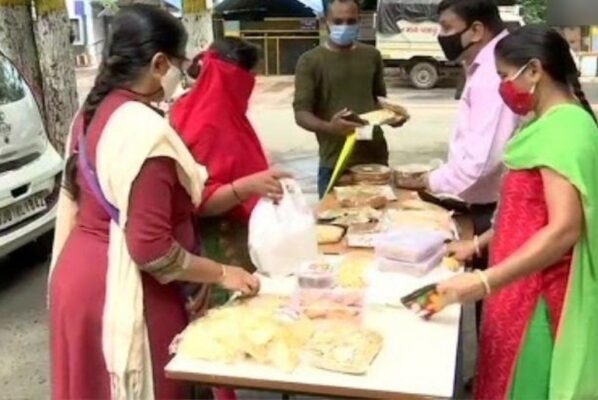 Blind but not weak
Ashwin Thakkar from Ahmedabad had no way to sit back home when he lost his job during the pandemic Covid 19. He was working as a telephone operator in a hotel, but no longer was possible for this visually impaired man to work due to the closing of the hotels during the lockdown.
Finally with the help of his family and support of his wife they started working together to sell homemade food. The initial start was through raw mango and then slowly he changed experimenting with different foods and fruits. Gujrati homemade food or snacks are sold by them are looking forward to selling some more different items as per the changes and requirements.
Impaired Vision has not shattered his determination to have a small business of his own. Though due to the pressure of time and situation things were harder his attitude to face the hardships has given him a boon to progress.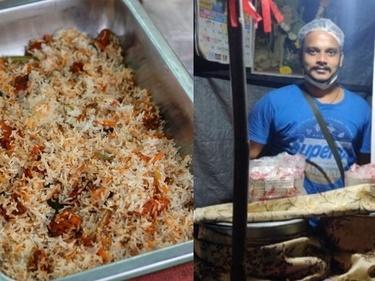 Chef builds his stall sells Biryani
Among the millions, Akshay Parkar who was the chef of a five-star and seven-star hotel and cruise in, Mumbai lost his job during the pandemic covid 19. It was after the lockdown that he opened a food stall and the main attraction of the stall is biriyani. The feel of the Marathas can be felt when the write-ups of the menu chart is in Marathi.
Once again after the pandemic, this qualified chef who has been dedicated to his work was finally left without a job. No doubt starting a business at once, that requires some investment on land, products and labor was difficult after the lockdown. This "Parkar Biriyani House" stall has a special flavor located in the area of Dadar, Mumbai opposite to the famous Star Mall in the Sawant Marg, Raut Wadi.
He is just 29 years old and now an entrepreneur after leaving his job, though he had to stay determined on his decision. Both his mother and father are unwell, and money is required for their treatment, Parkar is the only earning member after the pandemic.
He said, " I thought after years of struggle I would be able to save more money after the treatments but was  he returned home with only 20,000 rupees only in savings".
These stories are real that will always provide some positive vibes to the negativity surrounding the mind after the pandemic covid-19. People can find various options to earn their living by selling food, it may be home delivery, professional food or home made snacks.