The benefits of dry fruits are not unknown to people. One of the best sources to provide the health benefits without any extra sugar and honey is the sweets from Noida, Rida Sajad. She is a 36-year-old Indian woman who is turning up to become one of the successful entrepreneurs by selling sweets made of dry fruits earning one lakh per month.
As per prices, the benefits of dry fruits are unlimited. Both taste and health make it the most reasoning sweet preparation. The main benefits of dry fruits that have differentiated from other sweets based on health are as follows:
They are rich in protein and vitamin
Reduces the presence of cholesterol
Strong sources of fibers
Immunity booster
Rich in minerals.
Altogether dry fruits in one form or another can provide good health to the buyers and a good business to entrepreneurs.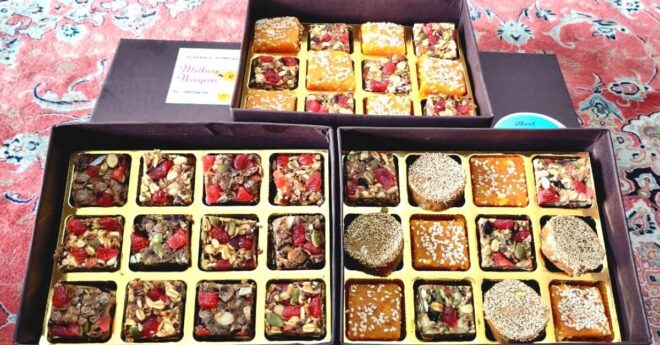 What made her think of sweets without sugar?
No one can assume sweets without sugar. But the absence of glucose can help in the healthy development of children. This is what, Rida came to know from her doctor and she was looking for different options to provide a healthy diet. Her first trial to make sugar free delicacies was using dry fruits. Indian traditional food or raw dry fruits are common that people take in form or other. The taste of the sweets are not just unique but one of the delicious original eateries.
Sweets have the main components of sugar, jaggery, or honey a major source of glucose, which is not fit for any age if taken in high amounts. So, removing glucose is easy but creating a successful delicious preparation was a difficult job. But Rida Sajad's children are an inspiration to creating the new flavor led her to prepare an exceptional one for selling dry fruits eateries.
The main objective of preparing the sweets is basically for the kids who will love to eat without any taste of sugar. Finally, after few kinds of research along with her kids Miraan and Moeez, their new sweet eatery was introduced. It is now known as "Shireen E Yemberzal" which means Sweet Daffodil –Mathai Wagon.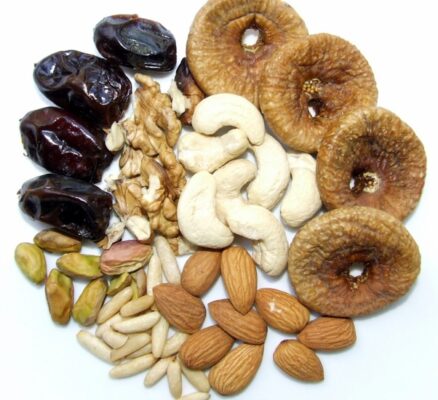 Rida's business and her earnings
The startup of the dry fruits business was a fun game but with time it is now giving them earnings of one lakh per month. Her healthy eateries are now not only available in the location of Delhi but it is now in its way to Kashmir. Rida's business has spread throughout India, after Diwali 2020 when the world was worrying about the pandemic. It was the healthy sweets that have spread some happiness to a neighbor of Rida Sajad.  After having her preparation, the neighbor ordered a few more for Diwali gifts.
Social media has been a great platform that has given the right kind of customers for the dry fruits business. Customer from different parts of the country, Bengaluru, Mumbai, Pune, and Telanga calls for the delivery of delicious eateries.
Different prices with different healthy packages are available, which has given her a business of Rs. 3.5 lakh. That means her selling dry fruits, sweets gives her one lakh of earnings each month.