Indian ladies tired of the monotonous experiences to concern about the negative thoughts on appearances, weight, and age to body-shaming. Finally pushed them to think out of the box, which will encourage them to establish themselves as they are in real shape.  Training the mind of the people to open their boundaries, here are few women who taught to love themselves as they are: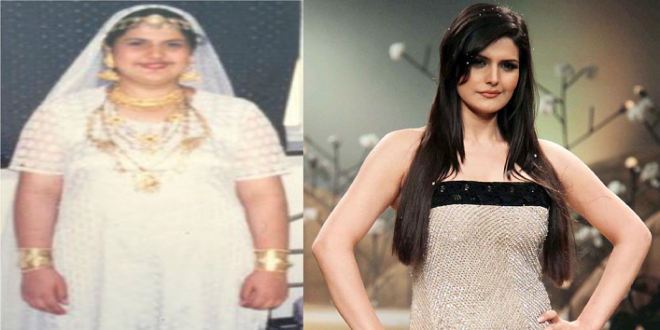 Zareen Khan
Indian Bollywood actress Zarine Khan has been one of the victims of body shaming when she lost weight of more than 50 kg. Her followers started trolling her because of her stretch marks that were visible in her picture. Followers trolled her on social media account but Bollywood actress Zarine Khan responded with honesty.
Those who have been convinced by edited pictures were shocked to find out the reality. Her bold feminine nature was clear when Zareen Khan pointed about sharing her original pictures after losing weight. Also, she expressed her pride in the truth and overcoming the narrow thoughts on body shaming.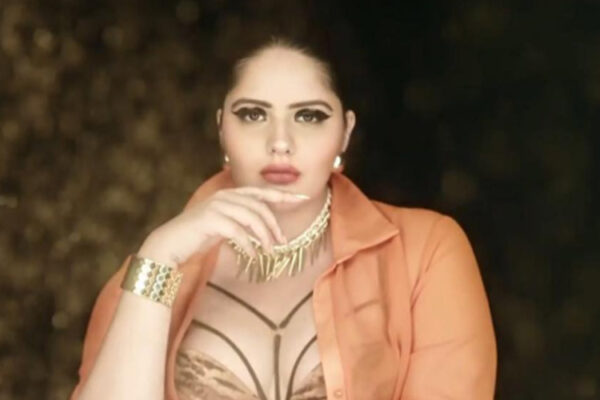 Anjali Anand
Revolution took place when thoughts changed with the actress Anjali Anand in Kulfi Kumarr Bajewala. The slim appearance with sharp features did not strike a bit when the plus-size woman was seen playing the leading role in the series. Breaking the stereotypes of the meaning of beauty, this actress was popular in Untag, 2017.
She was seen to carry a weight of 75 kg approximately in her popular series. Facing the bitterness on body shaming  Anjali Anand mentioned the comment calling her "Moti Bhains" on social media.  But audiences could not ignore her performance as an actress in her Tv and web series.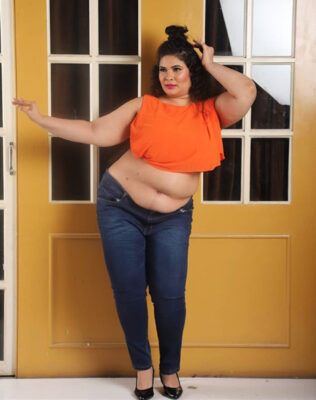 Anjana Bapat
When anyone thinks or talks about belly dancers, the First performer that comes to mind from India is Maya Elixir or Meher Malik. But the meaning of good performer as an Indian belly dancer has changed when Anjana Bapat, introduced herself as the belly dancer who worked beyond the thoughts of body shaming.
Performs not only as a belly dancer but as is now known as the plus-size model, who has worked for branded companies like Lakme.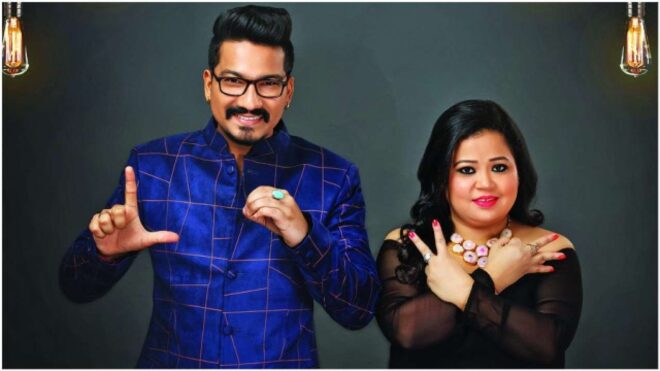 Bharti Singh
Who doesn't knows Bharti, the comedian Tv actress? Ruling as the popular Indian actress in the world of comedy has set a landmark for those seeking a typecast form of an actress. No doubt, her extra plus size was a compliment to the world of laughter. But it is not easy to cope-up with the entire negativities that she had faced during the beginning of a career as an actress.
Now, she rules as one of the comedy Indian ladies overcame the falsehood of body shaming. Bharti Singh had struggled at her beginning, did not allow the thoughts of others to impact her looks and career together. Everyone loves her as she is!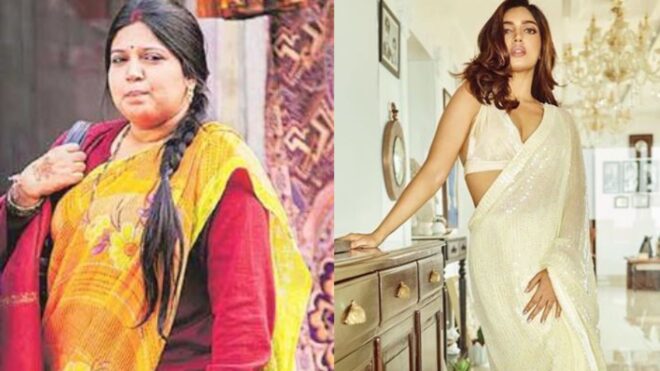 Bhumi Pednekar
Unattractive wife with kilos of put on weights was her role in the movie " Dum Laga ke Haisa". Her transformation in her latest movie Bala starring opposite Ayushman Khurrana was amazing.  The guilt of having a plus-size body and negligence was already seen and explained in her first movie.
No longer, anyone feels guilty to live a life of their own choice, these are a few of the Indian ladies who have shown their boldness to change the critical and narrow thoughts of society.