Experiencing Spa is no longer limited to human. Women and men relax; enjoy the treatments of Spa for hours to rejuvenate their feelings. But just not humans but elephants are also pampered by Indians in the Elephants Spa. A mammal known for their intelligence and memories, elephants are the most closest and precious pets.
Taking care of the Elephants by their caretakers brings them closer to the soul. They are domesticated animals but it is not easy, it takes time and dedication to train them. Being for a long time with them, being dedicated and their intelligent approaches make them the favorite over time.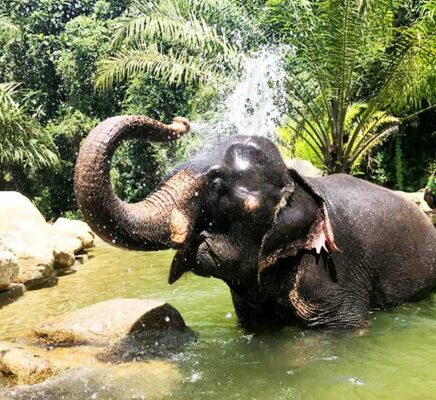 July Is the Month For Elephant Spa
Elephant Spa is now a Cultural Event India that is celebrated during July. For 48 days this Spa is open for pampering them with all sorts of relaxation techniques. The Indian Elephant Spa has their best time relaxing and enjoying the treatment for them.
There are different treatments that will help them to refreshen their minds and soul. It is true that these mammals have greater intelligence and emotions. The Spa treatments ensure them to give a refreshing time reducing stress and hard times. 
From having a good scrubbing throughout the body, washing and cleaning altogether give them a happy feeling. Pampering with much care and affection to them at least once a year this event is a need for them. 
At a stretch, the spa can work for more than 50 elephants. Massage of the body is an amazing experience that is not only for humans anymore. The largest mammal has snatched the treat for themselves. Their importance in carrying out various activities from temples to the domestic help for their Mahut is well-known. 
In temples, their necessity to participate in regular rituals, or work as a carrier for any organization, elephants are always committed. They are wild until trained, but once domesticated they turn to be the closest member of the family.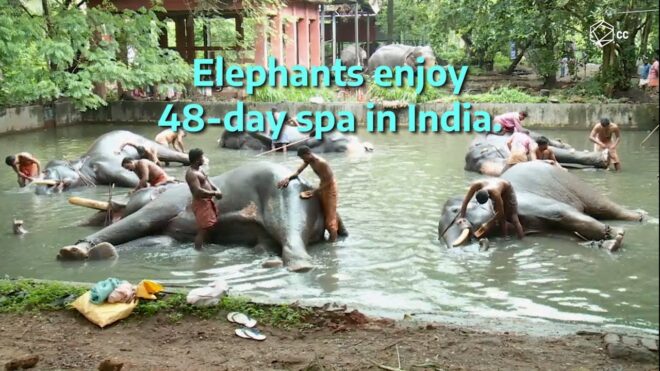 Elephant Spa provides them luxurious treat
Kerala is one of the religious places where the elephants are part of the temples. Temples need them for religious processes and other activities. This event takes place in Kerala, it is in July that the masters can bring their pets to the event and give the treatment of rejuvenation. 
The elephants deserve the treat from their masters so that they can relax and regain their energy for the upcoming weeks. To begin with an energetic week, they need this spa. It is when they sleep for hours on the water beds, they are scrubbed, massaged, and cleaned. 
Snacks and Food after bath
After having a refreshing body spa they are provided with snacks. Followed by snacks they are served with delicious and nutritious food. A complete day to feel relaxed and stress-free, a treat they deserve after their hectic work schedules. 
Apart from this Monsoon spa at the Punnathoor Cotta Elephant yard in Kerala, there are many other events of elephant spa in other parts of India. But it is popular for its overall services provided to them as a token of care and pampers.