Actors who joined politics – Bollywood the platform of entertainment, worldwide and the actors or actresses those are into theatres and acting are renowned personalities and these popularity enables the party or helps the party to gain the support of more and more people, a recognition also a trust develops into the common people.
In order to serve for the best of the society, few actors joined BJP, knowing the purpose and ideology of Bharatiya Janata party they find it a better way of serving society and its people.
Actors who joined politics –
1 – Kiran Kher
Bollywood actress who has gained popularity through acting in several movies mostly in supporting roles, unforgettable verse of her acting in both the elders and the young ones is her appearance as a mother in "Dostana" popular Bollywood movie. "Ma da Laadla Bighadh Gaya" is still a "Keep forever" kind of song that people love to watch.
Apart from theatre and movies in Bollywood, Kiran Kher was always a Bharatiya Janata Party supporter, a social activist who had participated in a number of social activities. Joining BJP has made her highly enthusiastic to work more for the society, finally won for loksabha from Chandigarh.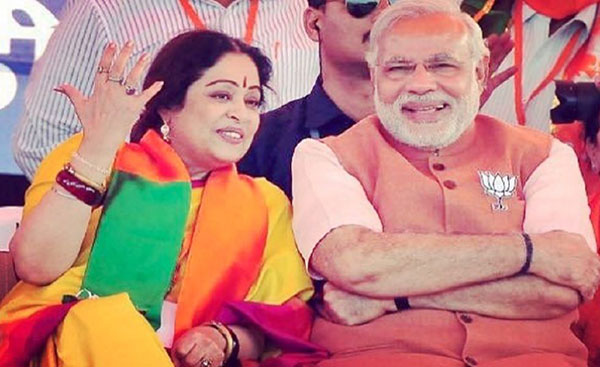 2 – Paresh Rawal
OMG! The Bollywood movie that has created a different role and existence of this Bollywood actor Paresh Rawal. He is also popular for his different playable characters, as a comedian, a villain or as a supporting actor altogether he is one of the favourite actors to every generation. Phir Hera Pheri, Hera Pheri, Gol Maal, a list of movies that he is familiar and known for his acting. Once again apart from theatre Paresh Rawal has shown his interest in joining politics.
Why suddenly Politics, Paresh Rawal is good in his movies? No after winning in the member of parliament from BJP, Ahmedabad in 2014, he is seen in "Sanju"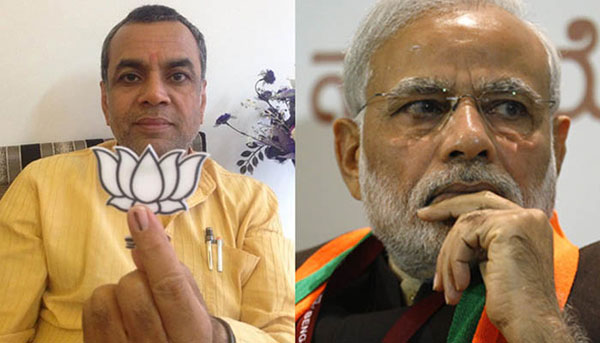 3 – Shatrughan Sinha
Veteran actor Shatrughan Sinha who had once rocked the Bollywood with his unique acting in the movies Dostana, Shaan, Naram Garam. His one of the famous dialogues "Khaaamosh"…! Is still remembered.
Shatrughan Sinha is an active member of Bharatiya Janata Party, and he stood for position and won the Patna Sahib Lok Sabha constituency, in 2009, later cabinet minister from 13th Lok sabha. Parallel held the position of the department of health and family welfare and the department of shipping.
Shatrughan Sinha is one of the most dedicated members in BJP who still works for BJP but was able to start to do better after the death of Rajesh Khanna.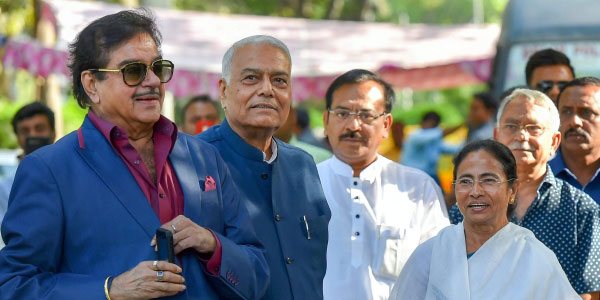 4 – Hema Malini
"Basanti" from the most evergreen movie "Sholay", that has done the silver jubilee in Hindi cinema. An actress with several popular movies, also a classical Bharat Natyam dancer honored with the name "Dream Girl".
Hema Malini represented BJP in the Rajya Sabha after she joined as a member of the party in 2004. In March 2010, she was the general secretary of BJP, while till 2014 she won the Lok Sabha elections. She is an animal lover and supports PETA.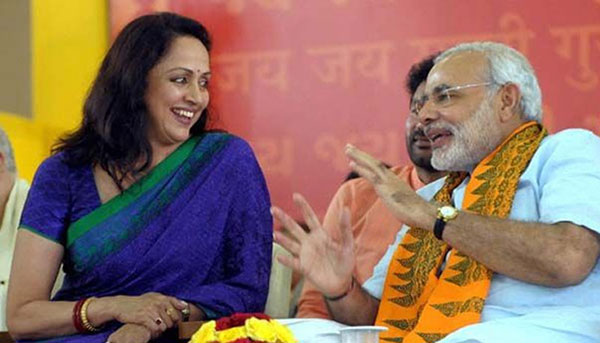 Actors who joined politics – Apart from them, Rajesh Khanna and Vinod Khanna are the popular actors who found interest in politics apart from the Bollywood movies.