Lifting is the passion that dies hard. People who lift are driven and motivated. No matter how their check-ins in the gym insecure others, they won't trade their fitness regimen for anything. But then, there are people who are not born under the lucky star, would never have the equally rejuvenating experience in the gym. Instead, they will end up as a laughing stock to others. There are some of such LMAO moments people had in the gym that left netizens like break down in exasperating laughter. As per the moral of the Robert Bruce story, you should keep trying until you succeed but we believe the author too want to go back on his opinion after seeing these people, look down:
Batwoman:
That was completely a Oops moment for her as she climbed upon the machine looking to defy gravity but kept hanging there defenselessly. So, the people of Gotham, Batwoman is in the making. Brace yourselves!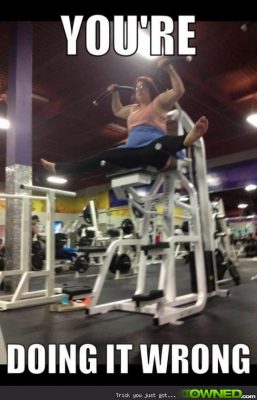 When Bunny hopping gone wrong:
Inspired by fitness videos much? girl, you should have hired a trainer instead before attempting those Bunny hops in the treadmill. That fall made us go tch tch!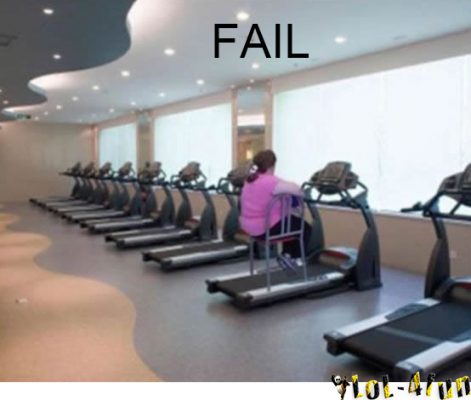 Tiger-Shroffing eh?
Save those crazy moves for Tiger Shroff, boy! it was not your cup of tea. Seems like a bad day for you. *pities*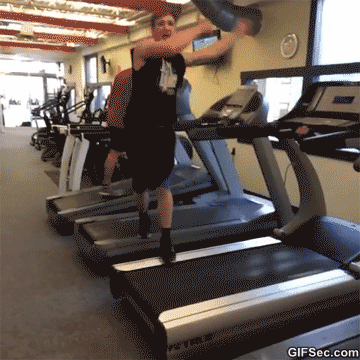 Did she just wear heels to treadmill? *rubs eyes and sees again*
So you think you are a gymnast? wearing heels to the treadmill was quite an experiment bud sadly, not fulfilling.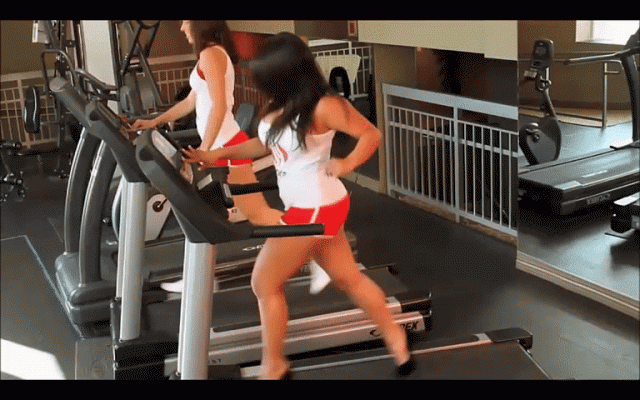 That would even leave Hulk in cold sweat:
That guy just attempted Leg press machine with Bicep curls. Looks like he was running short on time so wanted to work both of those important muscles in just one go! smart but draining. Did he aspire to become Hulk? we wonder.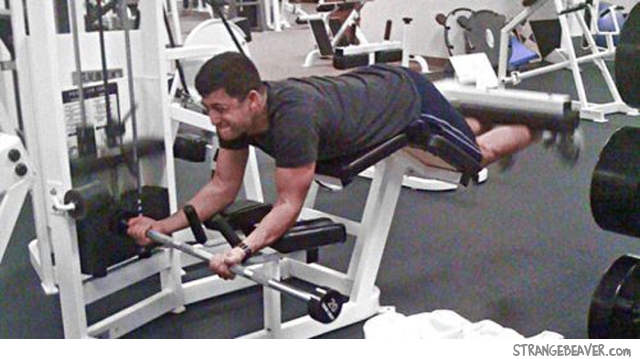 That was tear-jerkingly funny, man!
Hands down, pants down, as the picture tells. Some falls are tragic but definitely gives us laughter bubbles in the stomach. Thanks to you girl, your antics made our morning.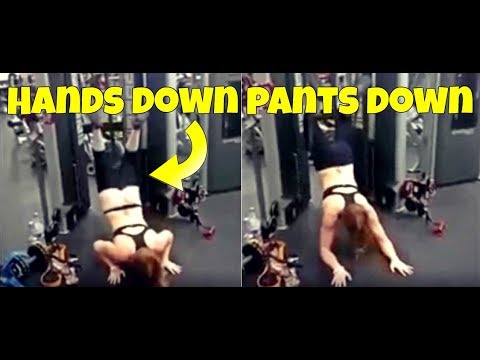 Whoa! a multi-tasker there:
We have seen poop-readers (those who read while pooping which elevates the pressure and leading to good stomach clean-up), but this guy broke all records in multi-tasking! was he nuts? or may be smart. But sadly, he still looks like whipped cream because in gym, people generally work-out to lose weight and we don't see much working out there, duh!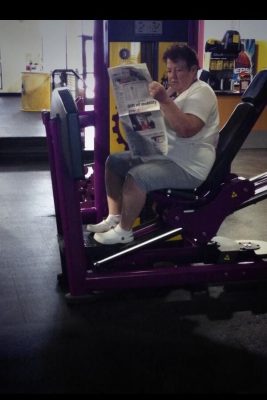 The problem with Instagrammers:
The commonest of problems among the Instagrammers is that they ape a lot. Trying to perfect everything is not humanly possible and she is not even halfway close to what she is attempting to do.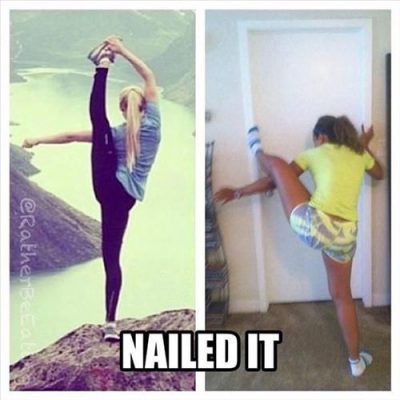 These guys tell us loud and clear, what we should not do in the gym. That's that!