As nights draw in sooner, we tell you how to make your room cosier for the cooler months'¦
Whenever I think of a cosy room, my mind is filled with stills of countryside homes from Ingmar Bergman's movies. Fresh daylight entering through large glass facades and lighting up the warm corners of a soulfully setup place. But not everyone is lucky to have such an inviting countryside home and we do understand the concerns of many of you who may be struggling with space crunches, and hardly any windows and open areas in your house. That's why, what we have here are practical and doable things which will transform your space – however big or small it may be – into a cosy haven, especially for the cooler months.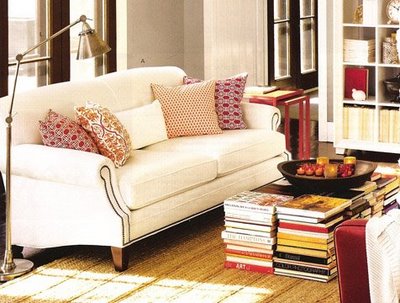 Book it up
When you surround yourself with literature, it immediately lends a warm touch to the environment. Books offer an intimate vibe and can convert any space into a place to relax and rejuvenate. They have a wonderful, quiet retreat-like character to them. Gather the best of your photography and travel books to be put up on the coffee table, or stack poetry volumes on the nightstands, or stock up all your favourite reads onto a bookshelf.
Wrap up
Winter reminds me of woollen stoles and quilts and soft blankets and rugs and knitted throws and carpets. Store stacks of them all around the house or in your room if you don't have the entire house to yourself. Buy those ethnic cane baskets and keep everything wrapped up and handy. For a bit of visual variety, find these quilts and throws in different textures and colours.
Add humour
There is no need to take the décor and interiors of your home too seriously. Adding a sense of humour to the setup will also lend it oodles of warmth and make the place feel more inviting. Think of incorporating whimsical touches throughout your space like storing up games pieces in glass jars and placing those quirky tins instead of pretty flower vases.
Layer it
Right from the couch to your bed, everything can seem a bit cold, but the moment you add layers of fabric and cushions, they will beckon you to lounge all day. Even if you have a large comfy sofa, add lots of super soft cushions in warm tones to make it all the more inviting. On you bed, add layers of fabric like a bed sheet, a quilt, a throw and yes, some pillows.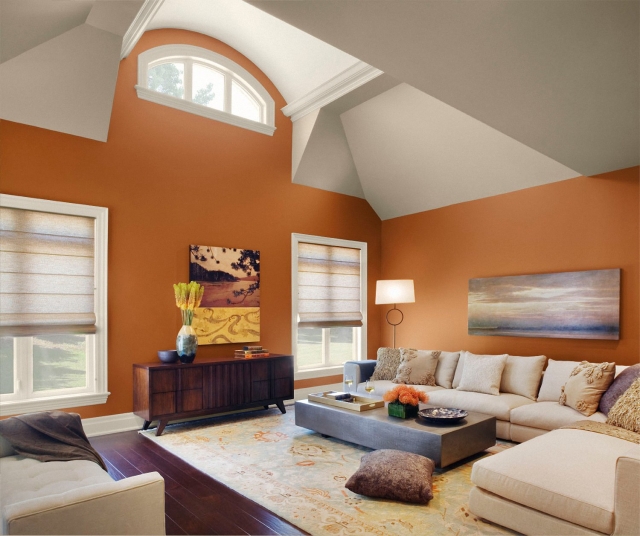 Warm tones
If you have been thinking of re-painting the house, look at the colour palette of warm tones of reds, browns and washed out oranges, and contrast these with shades of beige, ivory white, pastel green and dull yellow. You can also look at incorporating one of these palettes onto the walls and the other one on the furniture.