Revamp your personal space with these cool 'in-your-budget' ideas!Let's jazz it up a little, shall we?
So you haven't decorated your room since the Brits left India and you have just Rs 500 to spare, right? Fret not, because we have got some exiting options for you to do up your room in our special edition of Budget Decor. If you want to revamp your personal space by not making a dent in your pockets, follow our simple options and give your room the much needed zing!
Funk up the frames:
You have this lone mirror on the wall that looks almost naked due to a lack of a frame. Go all artsy and paint a cool frame over the mirror. It will not only change the face of the mirror, but will also add a cool touch to your room. Don't worry about not having a flair for drawing, just go wacky and draw up a storm! With options of wall-friendly paints available in town, it wouldn't be tough for you to give your mirror a makeover of its lifetime.
Sexy lamps:
If you don't want to go the painting way, get a sexy lamp from street side to add junk value to your room. It will also act as reading and guiding light at night. And when your lover comes over, serve him/her a romantic meal under your new lamp to sweep him/her off his feet! You may also get plain lamps and paint them with crystal paints or transparent glue to add sheen and glow.
DIY wall hanging:
Abstract paintings are in, so make your own wall hanging! Get a canvas and splash it haphazardly in different hues to give your art Picasa-esque feel. Get all your friends to contribute in this process and turn this mundane task into a fun affair. Don't forget to jazz it up with your signature, so that it looks really professional.
Cushy cushions:
Dye your cushions in solid colours or get asymmetrical –print cushion covers to doll up your bed or floor mat. Throw in a vibrant pair on a sombre bed spread and watch your entire room come alive within second. You might also get sparkly patterns sewed on them, so that those glow in the night and make your feel like a princess! And men, if you're feeling left out. We have something for you too. Get cushion covers made of Angry Birds or any of your favorite superhero to feel real macho.
Painting the wall red: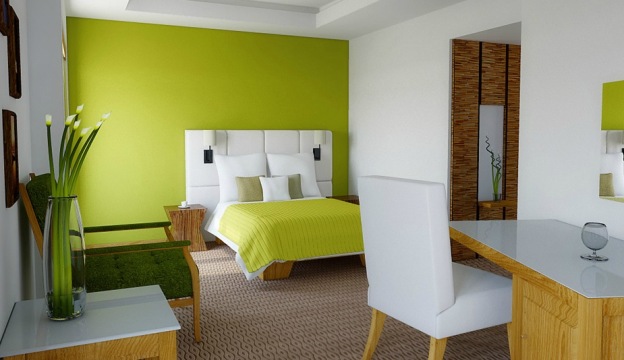 If you have a vanilla wall, give it the gloss it requires by painting just one side of the wall in a colour of your choice. Ideally, the colour should go with the rest of the furniture and general tinge scheme of your room. If you have an all white room with yellow rugs, pillows and curtain. Give your wall a lemon-yellow shade so that it pops up against the plain setting. Likewise, if your entire tint scheme is from the family of red, give your wall a rusty coloured blush. It would not only add zing, but also make the room look vintage.
Tell us what makeovers you're going to indulge in after reading this bit. You may also share pictures of your hip room with us and we would be happy to publish them in our next article!