Halloween is just in few days and many might have already started preparations for the party and costume as well.
We also know Hollywood celebs love this very festival. They have make up artist and costume designers ready with their outfits and make up for this mega event of the year. Every year they go one step ahead. These celebs will never leave any stone unturned.
Remember Heidi Klum's avatar over these years?
So lets have a look at some hot and impressive Halloween costume of past few years of Hollywood hotties :
Kim Kardashian as Jasmine, Wonderwoman and Cat woman for Halloween parties all these years.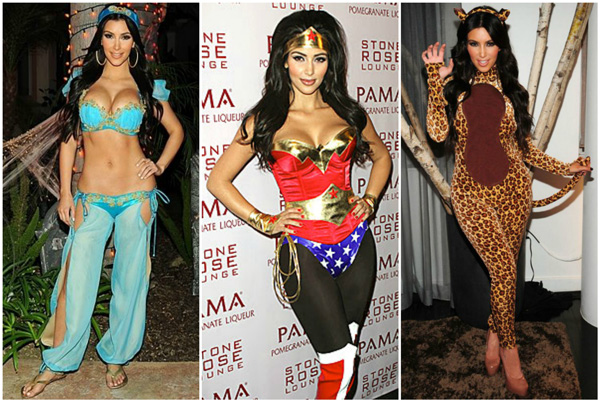 Girls will surely get some awesome ideas if they sit and browse through all the dresses of Kim Kardashian that she wore for her Halloween parties in all these years. She looked super hot in all these three costumes.