Chers Outfits – The 2017 Billboard Music Awards ceremony was not devoid of surprises with legendary singer Cher giving everyone an eyeful of her perfectly toned body.
At age 71, this singer proves that she still has the sass and spunk to carry off any outfit that she wears!
Cher is known for her outrageously revealing outfits besides her singing talents. The Billboards 2017 saw her living up to her fashion reputation!
Take a look at Chers Outfits – what this iconic singer flaunted at the ceremony.
Chers Outfits and Nipple pasties –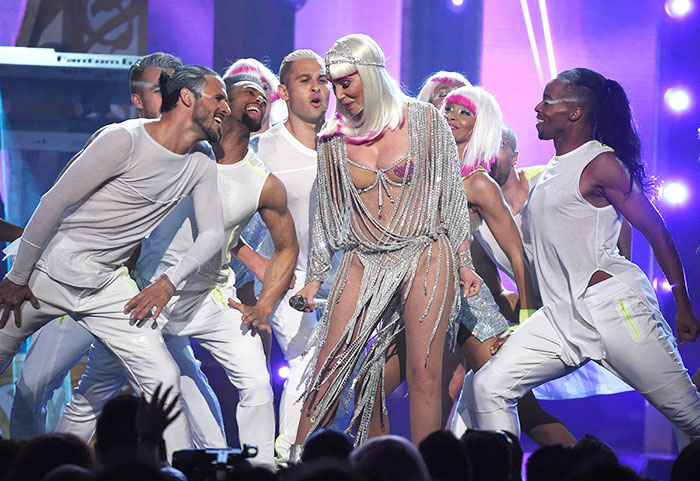 A Cher performance is incomplete without some skin show. Proving to the world that she is in no mood to tone it down anytime soon, Cher appeared on stage to perform her hit song BELIEVE in a barely there diamond dress with a diamante bra, the highlight of the outfit being the nipple pasties! She sure made quite an impression on stage with her very revealing outfit!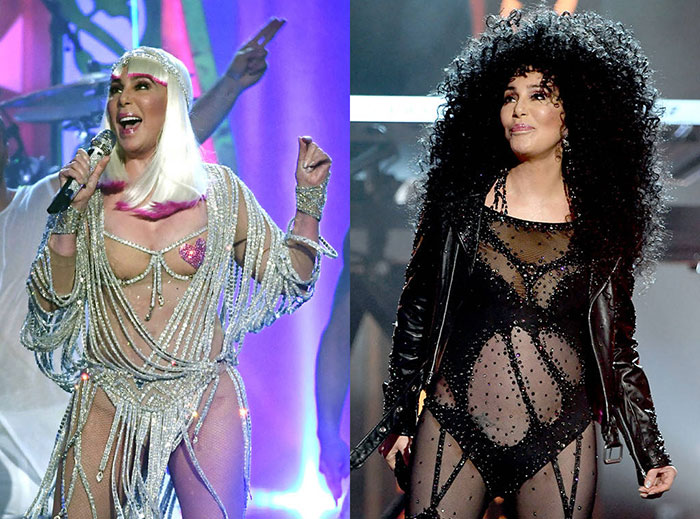 The singer who was conferred the Icon Award at the ceremony, also recreated one of her iconic looks from a 80s concert of her. The black leotard that she donned was equally revealing, although covering up more of her than the diamante outfit!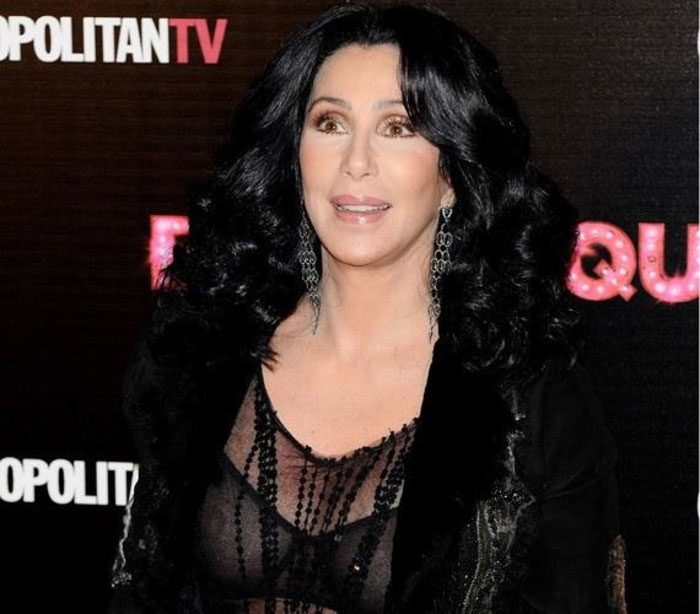 Cher has been no stranger to making appearances in extremely revealing clothes throughout her singing career. It is common belief that a Cher performance is incomplete without her making at least one appearance in a see-through outfit. However, the outrageous Billboard outfit tops it all.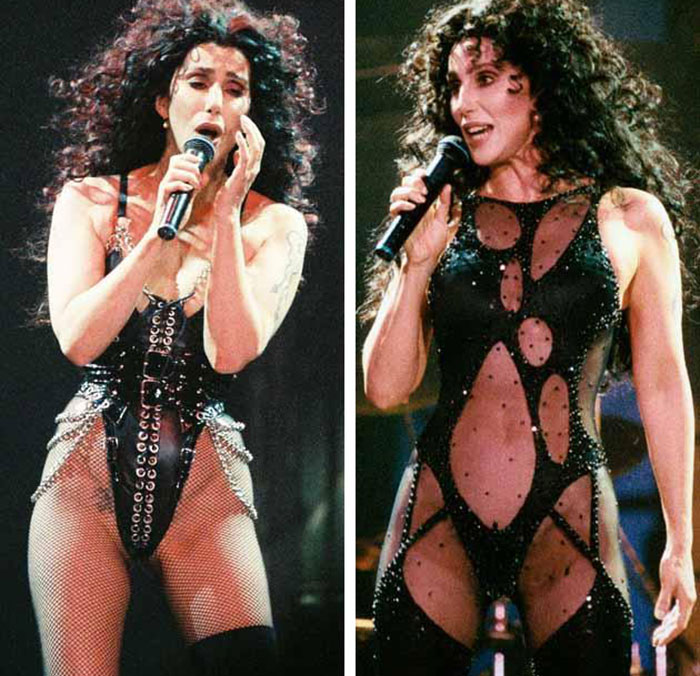 Cher oozes confidence with her bold appearance. She has a much toned body, which is commendable at her age, and is willing to flaunt it in style. She holds no inhibitions whatsoever. Though her look at the awards has been drawing flak from a lot of social quarters, she remains unperturbed.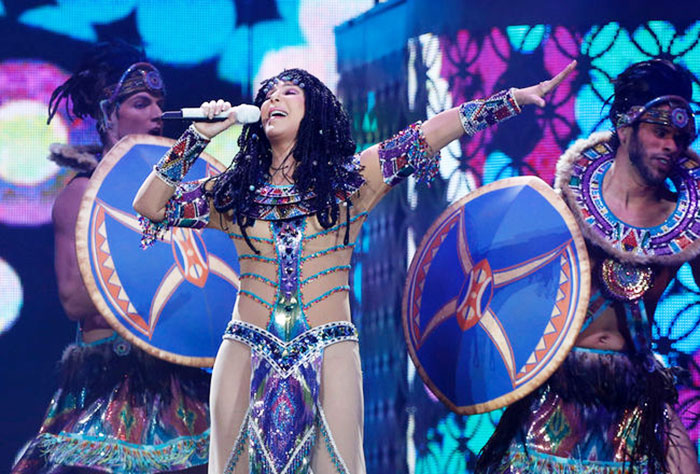 "I'm 71 yesterday! And I can do a five-minute plank, okay? Just saying." This was what Cher had to say about her raunchy choice of an outfit. Clearly, she puts things in perspective, becoming an instant inspiration for women all over the world.
These are Chers Outfits – While Cher's choice of outfits for the Billboards did raise quite a few eyebrows, she carried it with style, making her a force to reckon with! What do you think about it?