The age difference between some of the Hollywood celebrity couples is baffling. This list even features some of your favourite actors and actresses. Read on to know the same.
Stephen Fry, the British comedian, recently confirmed reports about his marriage to fellow comedian Elliot Spencer.
Yes, it will be a gay wedding, but that is not the topic of discussion. It is the age difference between the two that we are discussing. Where the legendary comedian and actor is 57, his fiancé is 27 years old.
Though Fry wanted to keep the event under wraps, the news got out and he was forced to tweet this: Oh. It looks as though a certain cat is out of a certain bag. I'm very very happy of course but had hoped for a private wedding. Fat chance!
Here we look at several Hollywood couples whose age difference has been the topic of discussion on numerous occasions –
Patrick Stewart and Sunny Ozell
Patrick Stewart and Sunny Ozell are one of the most adorable Hollywood couples. September 2013 was when the couple decided to get married with Stewart's good friend and actor Ian McKellen officiating. Ozell is 37 years junior to Stewart.
Alec Baldwin and Hilaria Baldwin
Alec Baldwin is infamous for being one of the bad boys of Hollywood. He was married to actress Kim Basinger for close to a decade. Nine years after their marriage ended in divorce, the actor began dating Hilaria Thomas, a yoga instructor. The couple married in June 2012. Their age difference is 26 years.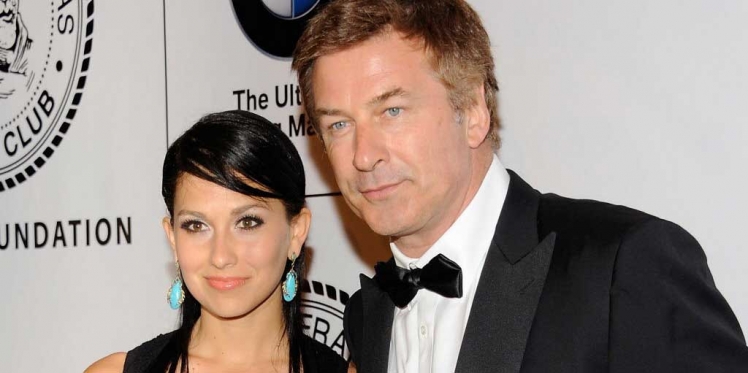 Michael Douglas and Catherine Zeta-Jones
Michael Douglas is 25 years senior to Catherine Zeta-Jones. Married for over a decade, the couple has two children. 2013 was a tumultuous year for the couple as reports of them splitting and filing for divorce were rife. Although the couple lived separately for a while, they reconciled by the end of the year.
Bruce Willis and Emma Heming
Hollywood's action man Bruce Willis married Emma Heming, a model, in the year 2009. The age difference between the two is 23 years. The couple has two daughters. Bruce Willis also has three daughters with ex-wife and actress Demi Moore.
Aaron Taylor-Johnson and Sam Taylor Wood
The Hollywood industry knew about the five-year romance between the Godzilla actor and the British filmmaker. The couple was more than once ridiculed for their age difference of 23 years. Nevertheless, turning a blind eye to criticisms, the couple eventually married and is one of the happiest couples in the industry.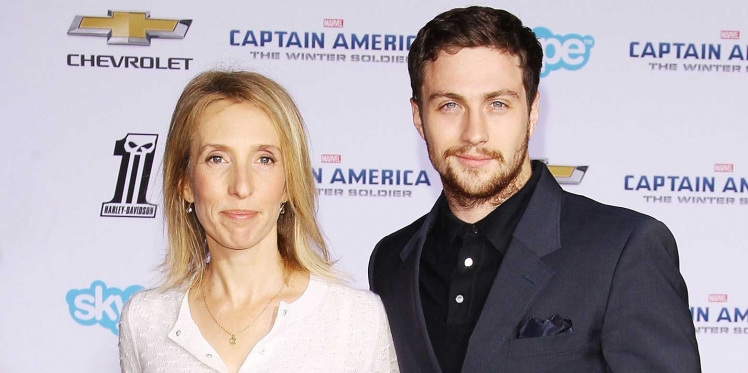 Johnny Depp and Amber Heard
Johnny Depp had a steady partner in Vanessa Paradis for fourteen years. After numerous speculations the latter announced separation from the versatile actor. Depp, on the other hand, met Heard on the sets of The Rum Diary in 2012. They got engaged on the Christmas Eve of 2013 with their age difference being 23 years.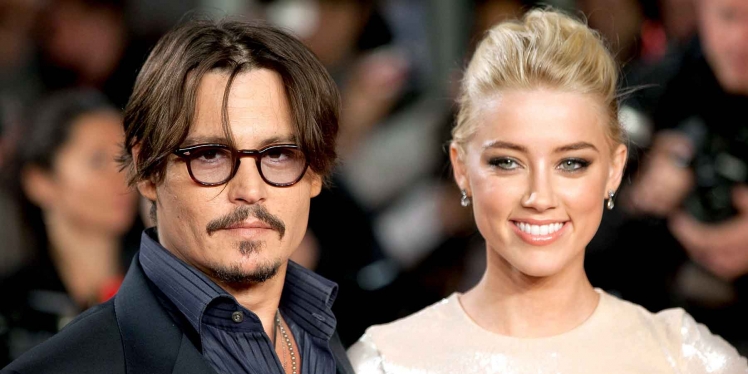 Harrison Ford and Calista Flockhart
Ford, a veteran Hollywood actor, received fame with the Star Wars franchise where he played the character Han Solo. His wife is an American actress, too. The age difference between Ford and Flockhart is 22 years. They married in the year 2010 and are going stronger than ever.
Mary-Kate Olsen and Olivier Sarkozy
When rumours about Mary-Kate Olsen dating Olivier Sarkozy surfaced, it did turn quite a few heads. The age difference between the fashion designer and banker is 17 years. However, they feel stronger than ever and make numerous public appearances.
Ashley Olsen and Bennett Miller
Call it fate or a decision to follow her twin sister's footsteps Ashley Olsen decided to date a much older man, too. 20 years her senior, Bennett Miller is an American film director responsible for making critically acclaimed films like Moneyball and the recently released Foxcatcher.
Hugh Hefner and Crystal Harris
This is the big daddy of them all. Hefner is the world-renowned American adult magazine publisher and the founder and the CEO of Playboy Enterprises. Hefner has had earlier marriages but the announcement of the recent one did shake quite a few people. His current wife Crystal Harris is 60 years younger to him.