Who doesn't know the world famous pout, the perfect jaw line, the sculpted face that can hypnotize millions at one go?
The most stunning of all, Angelina Jolie is an absolute darling diva, and no one in the past quarter of a century has captivated the attention of the entire world, the way she has!
However, don't get disillusioned  by the flawless physical beauty as the head working inside and the talent she possesses as an actress is equally powerful!
We bring to you some of Angelina Jolie Movies where she has proven that she isn't some Barbie doll out there just to look glamorous and beautiful, but is in fact a supremely talented performer too!
1) Gia
This was a biographical film on the life of a model Gia Marie Carangi made in 1998 and Angelina played the title role. It will be an understatement to call this role one of the finest roles played by Angelina, ever. Not only she gave it her all, but the way she portrayed the vulnerabilities, the strengths, weaknesses of the character is mind-boggling. She became the character and won several awards for her stupendous performance including the Golden Globes as well as Screen Actor Guild Awards for best actress! Surely, she laid bare her soul in this HBO movie without blinking an eye!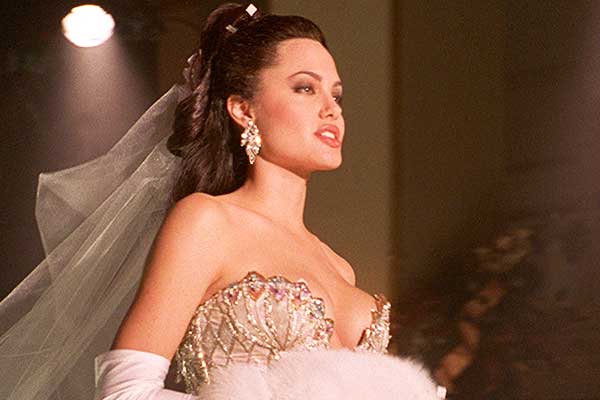 2) A Mighty Heart
Angelina played a non-glamorous role in this movie based on the adaptation of the memoirs by Mariane Pearl, wife of slain Wall Street journalist Daniel Pearl. She played the wife's character and was mighty impressive in showcasing the fear, angst and love of a wife arriving in a foreign country to find her husband abducted by one of the most fearful terrorist organizations of the era. To bring out that subtle layering of the character despite never ever been close to such a situation in real life requires talent only few actors can claim to possess. Angelina is surely one of them!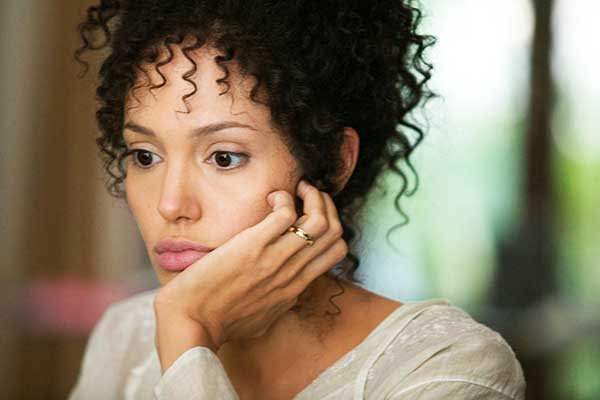 3) Salt
This was an action thriller made in 2010 starring Angelina playing the role of a Russian spy out to take revenge for the injustice done to her. Not only she looked glamorous, but also did some kick-ass action that was widely appreciated despite the film's poor writing. Not to mention, the movie did some amazing box office business! She was already a mother to her adopted and natural born kids when she did the shooting and no one can say that she looked even a bit less for the part!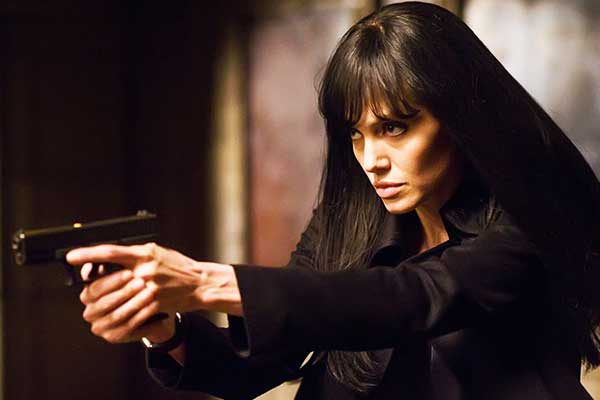 4) Lara Croft: Tomb Raider
Ever heard of a video-game being turned into a movie and still doing roaring business? Yes, this was the first of its kind way back in 2001 and immediately caught the imagination of an entire nation. Despite being panned critically, it did good business and everyone went gaga over Angelina's portrayal of Lara Croft! However, initially Demi Moore and many other actresses were considered for the role because in the video-game the character is a big-breasted heroine, but Angelina made it her character and fitted into it like a pro! It can surely be one of her massive action movies to have become enormously commercially successful as well.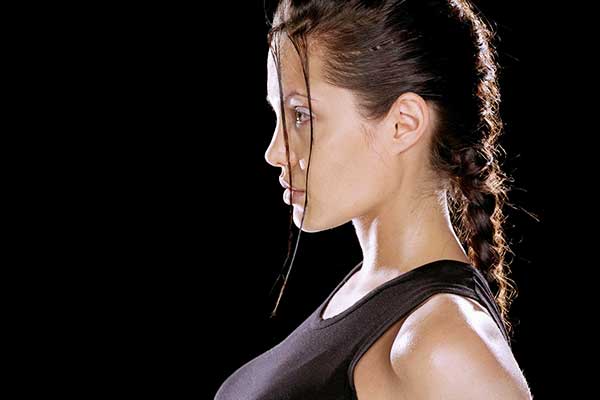 5) Mr. & Mrs. Smith
This may not be one of the biggest movies in terms of critical response, but it showed some sizzling chemistry between Angelina Jolie and her present husband, Brad Pitt! Not only it had ample of glamorous romance, it also had some of the best action sequences giving ample opportunities to Angelina to showcase her versatility! And she came out with flying colours, not only in reel life, but also in real life as this was the movie that kick started her relationship with Brad!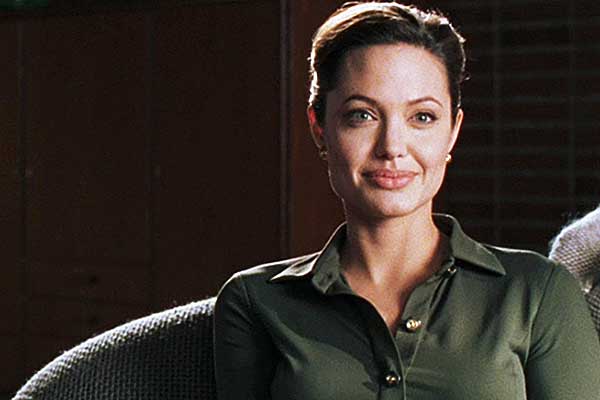 As an actress, there is a still a lot left to Angelina, but now with the added responsibilities of being a mother, wife, director, she has abridged her workload. We just hope that we get to see her scintillating performances as soon as possible, and as many as possible!
If you haven't watched any of the above movies, please go and grab your copy. You won't regret it, that's a promise.