Virat Kohli diet – Whoever kept saying that Virat Kohli is the next Sachin Tendulkar was absolutely wrong. Both of them are unique in their own ways. No one can replace any other player. They all have their own speciality. Virat has his own distinct style and unique approach. He will definitely be a special legend in future.
We all can get motivated and inspired by Virat. Not only his smart hair style but also his diet and fitness regime will encourage us.
Virat does not believe in starving himself. He follows a simple and easy routine to be fit.
Many of us would be thinking that Virat is following a strict complicated regime. It would be a surprise to know that it is not true. He has only one thing in mind that is to follow the diet religiously and understanding the benefits in doing so.
Virat Kohli diet regime –
1 – Home food for Virat
This amazing sportsman loves to eat home food cooked by his mother. Although he can afford to dine in the finest restaurants in the world, he prefers food made by his mom. She is one fortunate mom, as she is feeding the role model for many, the man who is filled with hopes and dreams of many Indians.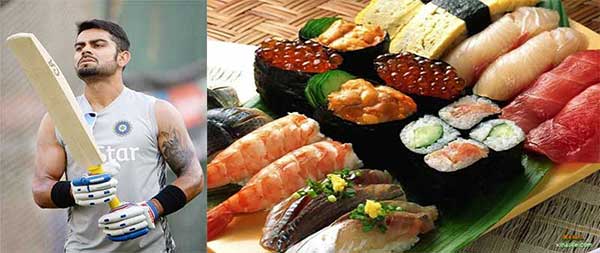 2 – Diet when he is abroad
A sportsman like Virat keeps travelling around the world. Unfortunately home food cannot be the option every time. His favourite when he is abroad is lamb chops and pink salmon. Lamb chops are rich in protein and healthy fat and salmon are very healthy too.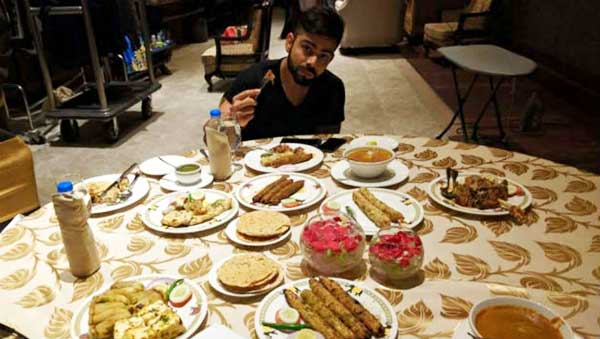 3 – Snacking for Virat is …
Virat does not prefer to eat junk food as snacks unlike many of us. He is not the one to give in to temptations. He loves to eat dry fruits and nuts any time. He does not miss chocolates or burgers.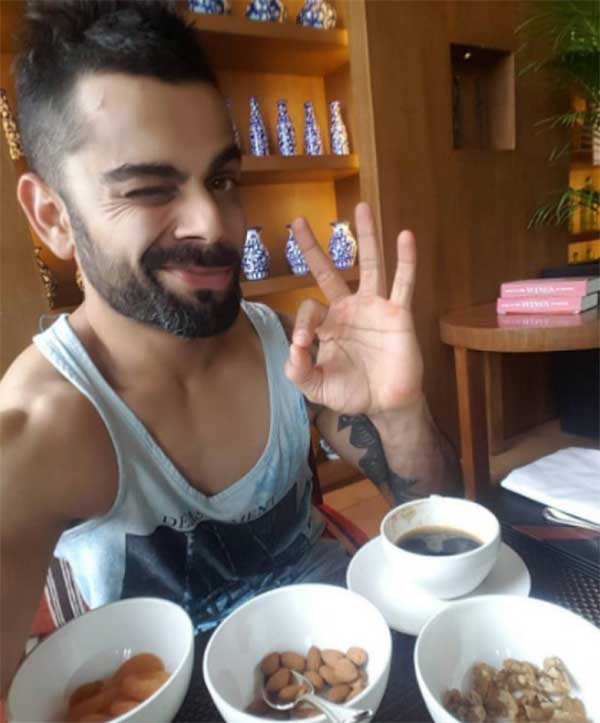 4 – Sweets for Virat too
One sweet that Virat can't say no to is chocolate brownies. This is a favourite for many of us. So, we know that we have something is common with Virat!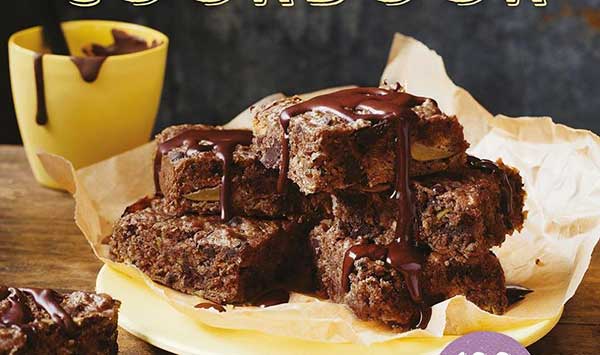 5 – Fitness routine that he follows
Virat has a body that people die for. The reason is that he understands that his role in the game requires more upper body strength. He hits gym to keeps his legs stronger, body flexible. He believes in perfect abs, tight muscles and carved physique. Now we know how is able to swing that bat like a toothpick!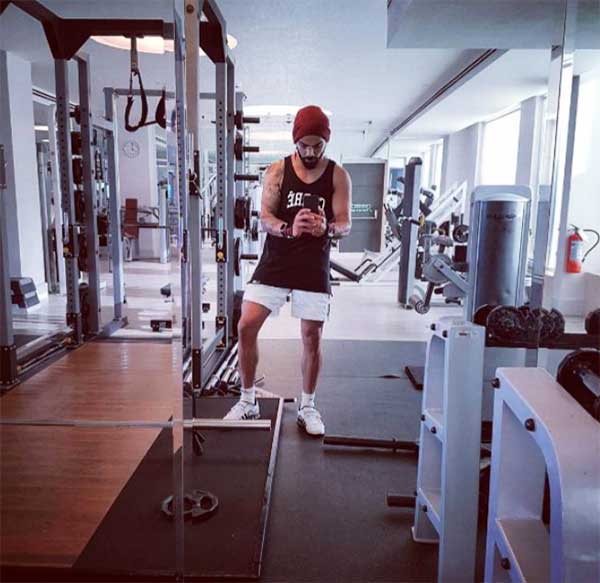 6 – Healthy water also for Virat
The health conscious sportsman is specific about the water that he drinks. This is to make sure that he does not get any infection from drinking any other kind of water. He is a precious part of the team hence no one can afford to see him sick during a trip. He likes to drink water that is safe. We all like to do the same, don't we?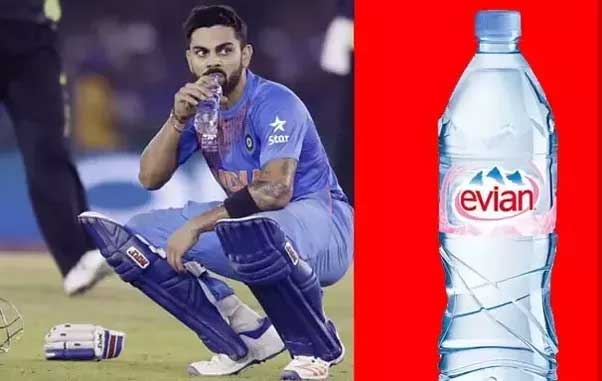 This is Virat Kohli diet – Virat Kohli is passing a very valuable lesson to all of us. He is not telling us to become fit like him and have a chiselled body like his. However there is a deeper message than that. He is proving to everyone aspiring to follow a healthy regime and be fit that doing so is not impossible. Everyone can achieve it. You need determination and will power and of course keep it simple and easy to follow.