Thierry Henry From Football, the French legend of football has called it a day and retired from all of its forms. Representing different clubs during his career, he stayed most attached to Arsenal and help them win multiple titles while at it.
It's official: Former Arsenal and French striker Thierry Henry announced his retirement from all forms of football.
In his career, spanning 20 years, the 37-year-old has been part of the World Cup winning French team in 1998 and Arsenal's leading goal scorer.
Apart from the London-based club, he has also represented other teams such as Monaco, Juventus and Barcelona and New York Red Bulls.
Henry is also the fourth highest goal scorer in the game's history.
While playing for New York Red Bulls, speculations were rife of Henry returning to the club as either a player or a part of the staff alongside the club's coach Arsène Wenger.
The legendary French player has let the world know about his affection towards Arsenal. When Sky Sports asked him about another stint at Emirates, he responded with, "You kind of never leave Arsenal."
Thierry Henry made his debut with Monaco in 1994 and three years later helped the club win its French Ligue 1 title.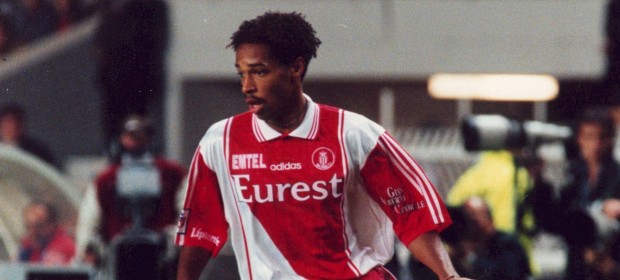 Inarguably, he is one of the top five sporting legends of football and the audience's respect for him delivers a similar message.
Former Newcastle and English national team player Alan Shearer labeled Henry as a person who could do everything on the pitch – from scoring headers to tap-ins and long-rangers he could pull off any kind of miracle.
When it comes to passion for football, Henry definitely displayed his share of hunger and dedication to whichever team he represented. He had the intensity that not many of the foreign players in the Premier League carry these days.
His contribution to football also includes two Premier League titles and three FA Cups with Arsenal, who are also called the Gunners. Another one of his accolades includes winning the Champions League trophy in 2009 while playing for Barcelona.
In 2012, while playing for the Red Bulls, he was loaned for four matches to Arsenal where he came on as a substitute, helping the club to score a win against Leeds in the third round of an FA Cup match.
Be it playing at Arsenal or at Barcelona, Henry displayed exceptional skills and his goal-scoring ability did help his team.
Though he has retired, the good news is that he is not completely out of football, as he will be joining Sky Sports from the beginning of 2015.