Amarjit Singh Kiyam – For the first time in the history of FIFA, Indian Football team has grabbed a chance to rub shoulder with the doyens of Football and no wonder our team has pulled the socks to bring forth only the best. Indian U17 Football Team is being led by Amarjit Singh Kiyam, and we will here under discuss about his life struggles and how he made it there.
Amarjit Singh Kiyam who has signed up for a significant responsibility to lead Indian FIFA U17 Football has a very simple upbringing.
He was born in the Thoubal district of Manipur and his father is a vegetable vendor by profession while his mother sells fish in the local market. So seemingly he had to battle bigger odds in the life beyond the field. The only trigger was his will-power and the result is before our eyes. Read some really intriguing facts about Amarjit Singh Kiyam below and learn how underdogs of our country deal with drudgeries to materialize their dreams: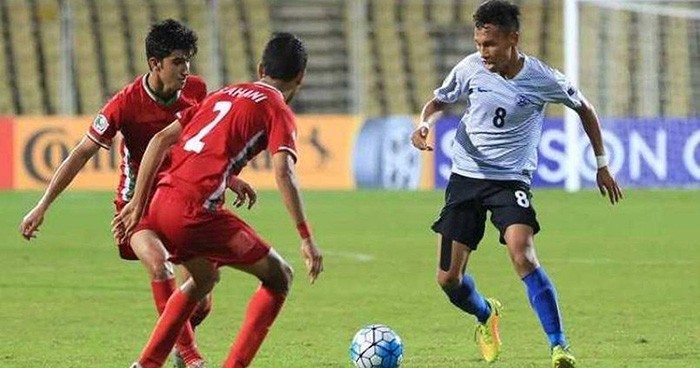 Amarjit Singh Kiyam –
Amarjit's uncle introduced him to the game. He played for his school where his coaches decided to send him in Chandigarh Football Academy (CFA) for better training. He gave the trials for U17 World Cup Football team and was lauded by the coaches immediately.
He is completely besotted to the coaching techniques of Nicolai Adam who he thanks for opening his eyes about the game. He gained more wisdom and mental strength as he played in countries like Germany and Spain.
He is an ardent supporter of Barca for their playing technique and praiseworthy passing game. His favourite player is Andres Iniesta but he admires Baichung Bhutia for his contributions in Indian Football.
On his visit to Spain, he asked his friends to click a photo with the Barcelona FC team bus. Although he could not afford the merchandise, he bought a bag for his mother and wanted her to carry that to the market.
Amarjit would always talk about Football in school. He even had to be reminded of studying before the annual exams because he was completely engrossed in Football all the time. No wonder, Football took him to places with the World Cup provisional squad and he became a seasoned traveller now.
These 5 facts prove that there will always be a way if you will for it strongly. Amarjit Singh Kiyam is a true inspiration for generations to come.