When you don't want to throw away food and also not eat the same thing again…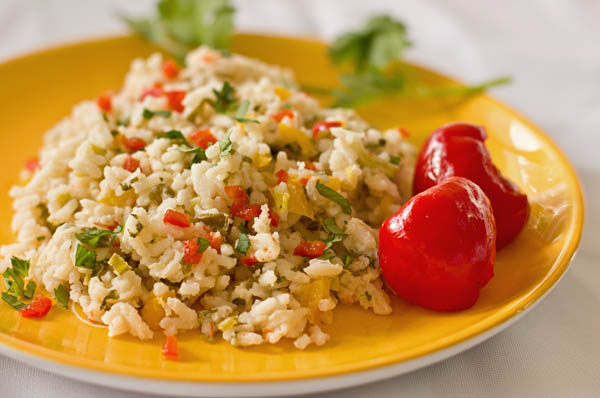 It's quite irritating when you open the fridge and it starts smelling the kitchen of a working restaurant. An assorted smell of last evening's veg curry and rice, day before's chicken pad Thai noodles, morning's dal and ladyfinger, and what not just gushes out of the refrigerator even if you open it just to take the water bottle out. It happens quite often and may be with all of us. And then, we either end up throwing all the food or consoling ourselves to eat a serving again.
Recycling the leftover food is a better idea any day. Firstly, your heart won't cry out looking at so much food getting wasted when there are many people in our country who die of hunger. Secondly, it won't bore you to think you are eating the same food over and over again, because it will look and taste refreshingly different.
We generally have a lot of rice leftover from previous meals and it's the easiest to recycle. Pickled rice is a more Indian, rustic version of fried rice tossed with veggies and a dollop of pickle in a lip-smacking mix of masalas. Keep rice out of the fridge and allow it to come to the room temperature. Meanwhile, look for any leftover vegetable or chicken or anything that you can mix with the rice.
Heat cooking oil in a pan and crackle some mustard seeds and asafoetida. Add freshly chopped onions and sauté for a while. Throw in some chopped green chillies, grated ginger and diced tomatoes and cook. If you have bell peppers and boiled gram at home, you can mix in these as well. Cover the lid and let the veggies turn tender. Then add the leftover veggies and/or chicken, but drain all liquid out if they have any. Add two teaspoonful of any pickle of your choice and combine well. Add rice and use the spatula to mix everything well. Cover with lid again for a few minutes and then turn of the heat. Enjoy hot, sprinkled with freshly chopped coriander leaves.