Vegan products come at a price and are stocked selectively, making veganism an expensive dietary alternative for many in India.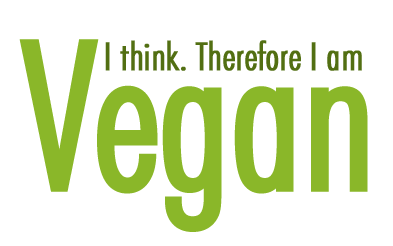 Replacing your regular milk with soy milk and cottage cheese with tofu might initially seem an easy option if you are planning to adapt veganism, a growing movement globally. But these products come at a price and are stocked selectively, making veganism an expensive dietary alternative for many in India.
"I don't see this as a practical thing firstly because products like milk and paneer (cottage cheese) are easily available everywhere in India, unlike tofu or soy milk that is available only at selected super markets," Seema Singh, head of department, dietetics and clinical nutrition at Fortis Hospital in Vasant Kunj, told IANS.
"It is an expensive business to prepare these things at home. So while I am saying there is no harm in following this diet, if one looks at the practicality of it, I feel it is a very urban concept and won't penetrate into smaller cities because of complexities involved," she added.
Veganism is very popular in the western world, and has caught fancy amongst Indians as well. The practice of this diet involves abstaining from animal and dairy products like milk, cheese and curd in addition to meat and fish, in short, anything that is even sourced from animals.
The idea to refrain from such things is to inculcate a healthy lifestyle, develop a concern for the environment and prevent cruelty towards animals.
But such replacements also come at a cost of disciplining your taste buds.
As Honey Tandon, chief dietician at Columbia Asia Hospital, has observed, many Indians struggle to adapt to the bland taste of soya and tofu.
"They struggle to have it. Many companies have come up with flavoured soy milk to encourage people to drink it. But somehow I have come across many people who find it very difficult to adapt to its taste," she said.
"Though when a person is left with no choice, or option, the last thing the person does is to embrace what he has been ignoring for so long," she added, pointing out those following any kind of diet should do it only after consulting a nutritionist.
Unlike popular "fad diets" like Atkins diet or GM diet, veganism is adapted all around the world to promote a healthy lifestyle. Many claim to have got their hypertension, diabetes and obesity in control by merely following this diet religiously.
Fifty-three-year-old Meenu Nageshwaran is an ardent believer of this diet, as her type 2 diabetes came under control after she turned vegan in 2012.
Such is the influence that the Delhi-based has started her "vegan cookery" classes to shed the myth of "bland and simple" vegan food.
"Vegan food is extremely delicious. Initially one might struggle a bit to adapt, but after some time, your regular food stops looking appetising," she said, adding the trick lies in replacing milk with peanut milk, almond milk and soya milk.
"All this can be made at home easily," she added.
So isn't this an expensive thing to prepare?
"Will you be happy spending so much money as your hospital bill? How about working on a better lifestyle by investing in it right now and reaping its benefits later," Nageshwaran asked.
"Take it as a long time investment. Yes, it is a bit heavy on your pocket, but don't you want to stay away from never-ending doctor appointments and many restrictions?" she asked.
-IANS