Tip tip barsa pani, pani ne aag lagaayi!
Yeah, yeah, along with the aag in tan-badan, monsoon lights up the fire in your tummy too!
After all it is the perfect season to gorge into some mouth-licious food while you relish the pouring scene outside. Just sit and relax in the balcony, or by your window with some steaming recipes and make the best of monsoon evenings.
But, cooking is so much of a task, right?
Fret not guys, here are 5 absolutely finger-licking new recipes that you can easily cook under 5 minutes and make them your companions for next 5 monsoon evenings!
Recipe – 1: Garlic Bread With Veggie Spread
Bring home a garlic bread loaf. Cut into medium thick slices. Heat up a shallow pan, put a thin layer of cooking oil. Spread garlic bread slices and let them toast lightly on both sides till golden brown. Keep turning in between. Alongside, finely chop onions, tomatoes, cucumber, capsicum and mix with boiled sweet-corn! Mix the chopped vegetables in a pan, add salt and oregano flakes. Take bread slices and spread the veggie mix on top. Pour a little tomato sauce for the final garnish and stuff it into your mouth…. yummmmmmm!!!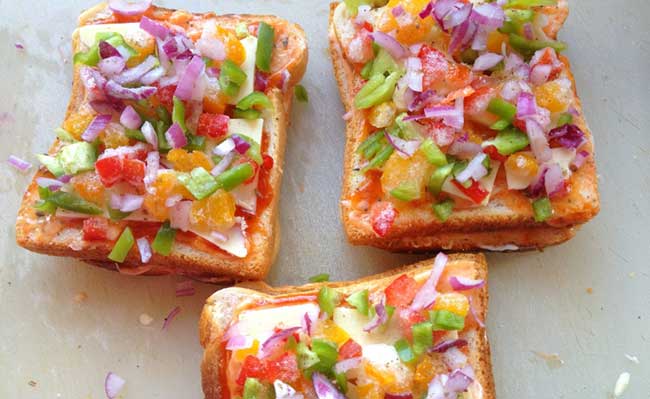 Recipe – 2: Corn With Tikka Masal Sauce
Pressure cook about 4-5 full corn on the cob for 3-4 minutes. Take out of water. Spread on a big plate. Pour generous butter dollops onto each cob. Let the butter melt into them. Once the butter vanishes into each, spread tikka masala sauce on each cob generoulsy. Bite into it and go …mmmmmmmmm !!
( You can replace tikka masala sauce with any sauce of your choice like Thousand Island or any Cheese or Spicy Spread)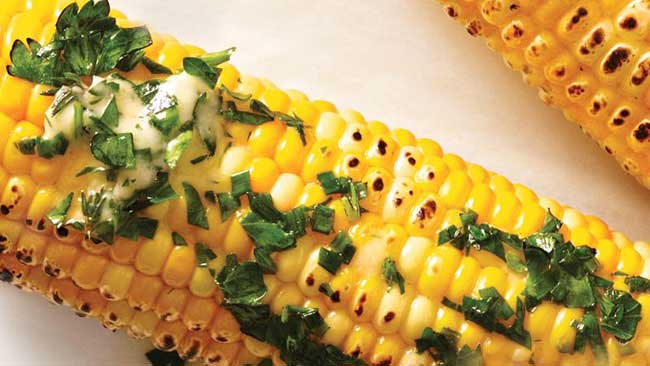 Recipe – 3: Cheese Dip With Nachos
Grate about 250gms of cheese and keep aside. Heat up a pan, and pour a generous spoon of butter. When the butter starts to melt, add the grated cheese to the pan, and add half a cup of milk to it. Keep stirring to avoid lumps. Add salt, pepper flakes, herbs and VOILA! Your homemade cheese dip is ready! Pour into a bowl. Take out a large packet of Nachos, put on your favourite music, sit by the window sill and enjoy the nectar droplets pouring down with some finger-licking self-made treat! Dip each chip into that cheesy heaven and let it vanish into your mouth!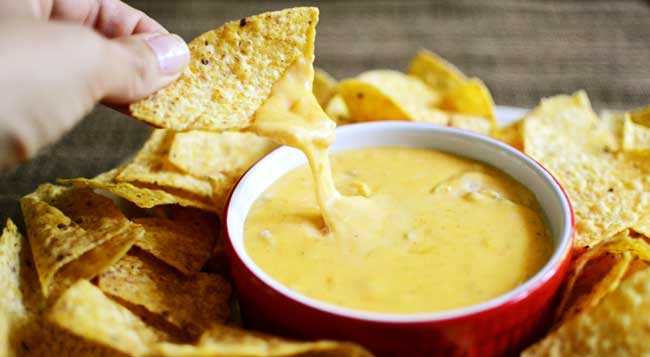 Recipe – 4: Peanut Masala Papad Roll
Take a packet of roasted, salted peanuts, pour out the ingredients in a bowl. Finely chop onions, tomatoes, hara dhaniya and add to the peanuts. Add salt, chilli and lemon juice to this mixture and keep aside. Take out a packet of lijjat papad or any other moong papad. Roll them and roast in the microwave for 30 secs to 1 minute.  When the rolls are out, take each one and fill it with the prepared mixture and place on the plate. Get such 10-15 rolls ready with your favourite drinks, for a gang of friends and let the monsoon party roll in!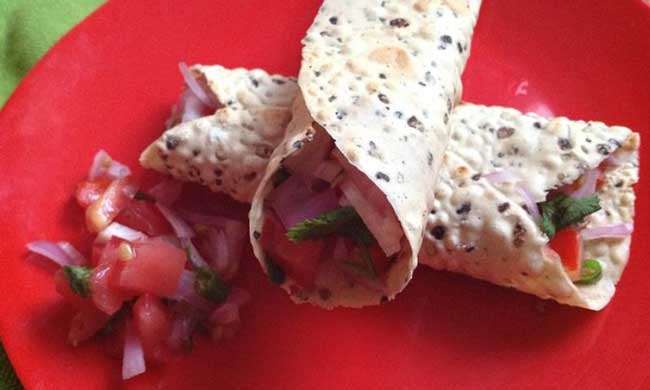 Recipe – 5: Macaroni Soup
Make any of your preferred instant soup mix, as per the given instructions on the soup packet. (I would prefer Knorr tomato cream soup or thick vegetable soup). Boil a cup of macaroni pasta in a vessel full of water, add a spoon full of salt while boiling. Bring off the flame when boiled, rinse the water and add the macaroni to the prepared soup.  Pour the macaroni soup into the cup, add a spoon of butter to it, sip and bite on the ecstasy while you enjoy the monsoon view outside.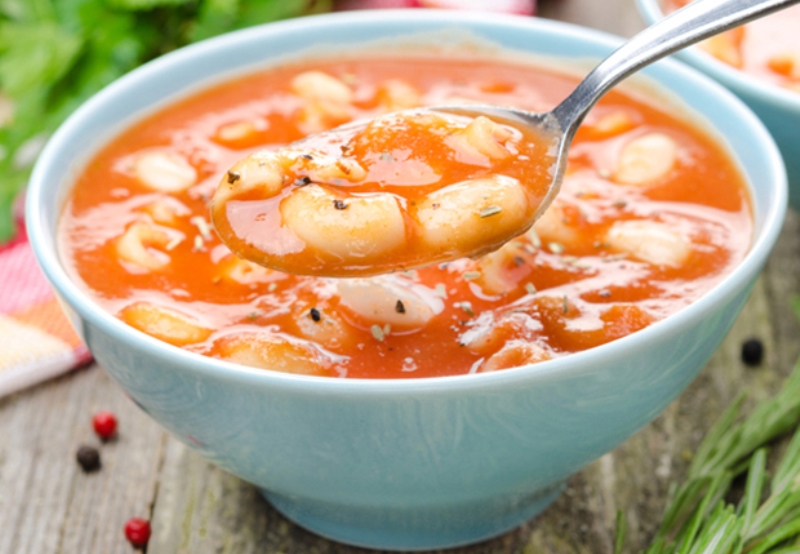 So, here you go guys, pick and choose the recipe you want and make sure you create some great memories while the monsoon season is still on!