When you are living away from home, it is not easy to find food that tastes as good as home-cooked at restaurants. But, our nomadic gourmand has found such a place…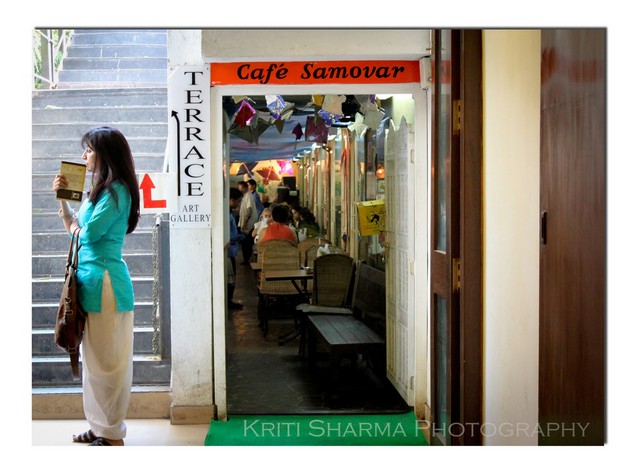 If you happen to be a north Indian living in Mumbai, you may be feeling a little disappointed with the dearth of restaurants in the city serving palatable north Indian cuisine, where you don't have to shell out a fortune. It has happened with me. There was a point in my life when I had newly settled in Mumbai and I used to crave for home-style aloo parathas on Sundays, which used to be my weekend breakfast back home in Delhi.
My mom would make perfectly-crisped parathas generously stuffed with potatoes, cottage cheese or cauliflower, with just a hint of spices, but a flavour too endearing to forget, and smear it with a spoonful of butter and serve plain curd along with it. On many occasions, some chutney made of fresh mint or coriander leaves, tempered with a tasteful concoction of garlic, a bit of salt, green chillies, ginger and roasted cumin seeds, would also accompany my platter. It was this paratha that was making me feel home sick and my ex-roomie, Michelle took me to Samovar.
Refreshing sunlight beams through the latticed iron screen forming an entire wall of Samovar, running from end to end. Tables are arranged vertically through the length of the cafe and the art on the walls keeps changing once in a while. Two coolers are placed on the far ends and there is a fan for each table and though there is no AC, you never feel hot because there is always a pleasant wind coming in through the latticed wall. The music is generally Indian or Western classical or semi-classical, and more often than not, it is instrumental.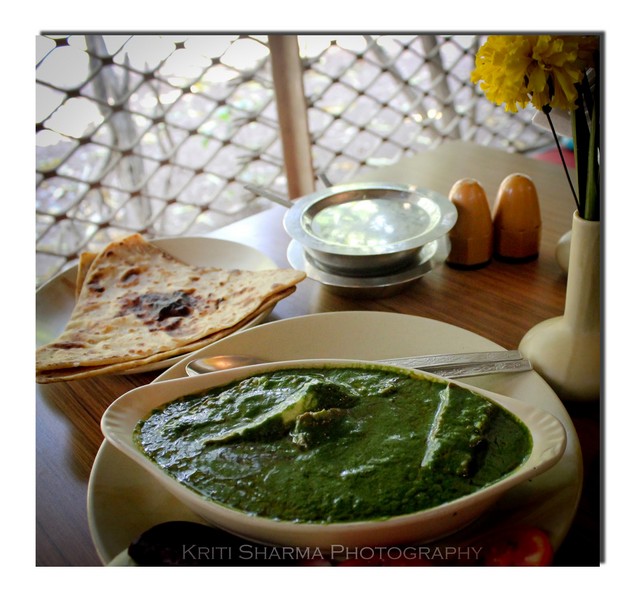 The menu offers largely north Indian and continental, and breakfast or snacky options like eggs, sandwiches, pakoras and samosas, along with beverages including chilled beer. They also have a section dedicated to desserts and there is mouth-watering dahi waha on the list, too. On every table there are two vessels, one contains a sweet chutney made of onions and tomatoes (my fav) and the other is filled with tangy coriander chutney. I had called for an aloo paratha on my first visit and it has become a staple for me at the cafe. It is probably the best aloo paratha you can eat outside home in Mumbai, without a drop of extra oil on it.
I always devour it with my favourite onion and coriander chutneys but you can also call for some butter and there is also some pickle to go with it. This homely happiness comes for Rs 75. On my recent visit to the cafe, I had ordered palak paneer, which comes with two plain parathas for Rs 135. I had discovered it a few months ago when I was eating there with a friend of mine and after savouring the aloo paratha, we both needed something more to kill our hunger. The green of the palak is genuine and the paneer is super soft.
I had stopped eating palak paneer outside home because I felt really miserable with the kind of colour they put in to make it look greener and the paneer is never fresh, until I had it at Samovar. The preparation is cooked with very mild spices which enhance the flavour of spinach and cottage cheese, and your stomach doesn't curse you when you take it in. My other favourite is the ready chai which I think is phenomenal for the price you pay for it. It's all of Rs 5. I eat at the cafe every once in a week and always walk out happily satiated.
Warmly cocooned inside the Jehangir Art Gallery in Kala Ghoda, Samovar has a legacy and patronage that not many can boast of. It was lovingly started by Usha Khanna, the wife of a film producer and sister to the legendary actor Balraj Sahni and writer, playwright and actor, Bheesham Sahni who penned down the passionate Tamas. The cafe was once frequented by some of India's leading artists and writers, which include MF Husain, Laxman Shrestha, VS Gaitonde, Amitabh Bachchan and Anjolie Ela Menon, among many others.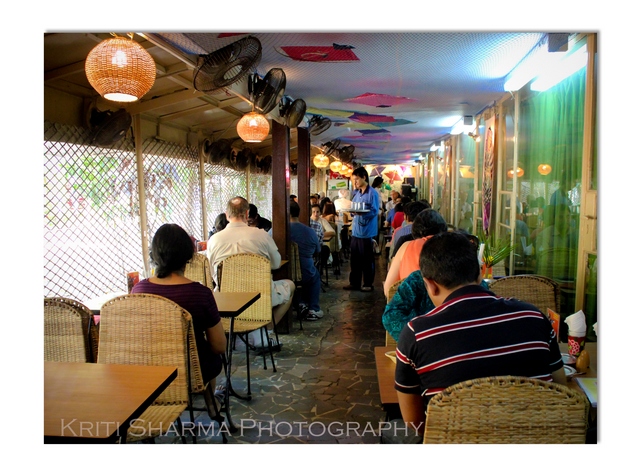 I had the privilege of interviewing celebrated artist Laxman Shrestha and in his conversation on Samovar he revealed that he had run away from his home in Nepal to learn art and he came to Mumbai with hardly any money in his pocket. While he studied at the JJ School of Art, his senior, VS Gaitonde, himself a renowned painter, introduced him to the motherly warm confines of Samovar and it became a home away from home. The food reminded him of the comfort food back home and he would eat there regularly. Usha Khanna never sent a bill to his table, being aware of his financial condition. She was the same to anyone who was in the city trying to make a mark in the field of art and was hard of money. Samovar was, indeed a second home to many struggling artists who grew up there and created history. And there was a motherly lady who took care of their hunger.