Leg Workouts – Are you experiencing back and leg pains?
If yes, then here are some exercises that you should be doing. Forget about taking medicines or trying tubes, you need to try some leg workouts to keep your entire body fit and perfectly fine.
The best thing is, you don't have to go to gym to try these workouts, because you can do them at home as well. These movements will certainly help you to release the back pain and it'll strengthen your leg muscles. So carry on with these exercises during free-time.
These leg workouts will help you get strong legs –
Walk on toes
It is very important to try this out at-least once a day. You work all-day, right? This time, set a time to walk on toes and try to focus as much as you can. In this workout, all you need to do is, carry a pair of heavy item or object, and then hold them each at your sides at arm's length.
Now raise your heels and walk continuously for about 1 min.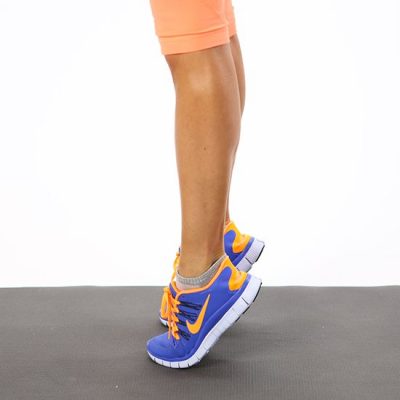 (Image Source – PopSugar)
Hip raise with feet
This you need to do with the help of Swiss ball. Firstly, lie down face-up on the floor, bent your knees and your feet flat on Swiss ball (no ball is fine). In this movement, raise your hips up, and form a straight position from your shoulder to knees.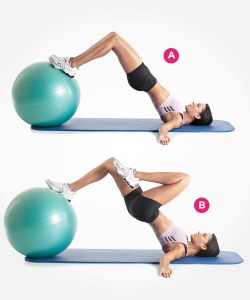 (Image Source – Alp-n-Rock)
Stand Stiff Lift
In this exercise, you need to stand tall with your feet width apart, and hold a heavy object (dumbbells) bend your knees a bit. Now, slowly bent down to your bottom position until you feel stretched out in your hamstrings.
And then do at-least 8 rep from top to the middle position.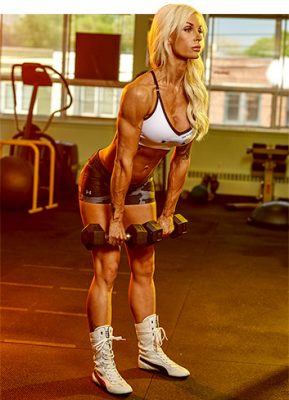 (Image Source – www.bodybuilding.com)
Box Jump
You need a heavy item that can carry your body weight when you take a jump. In this exercise, all you need to do is, keep a tight box, and then jump onto the box and hold a squat position. In that way, bend your knees a bit each time you jump on the box.
Continue doing this 20 times.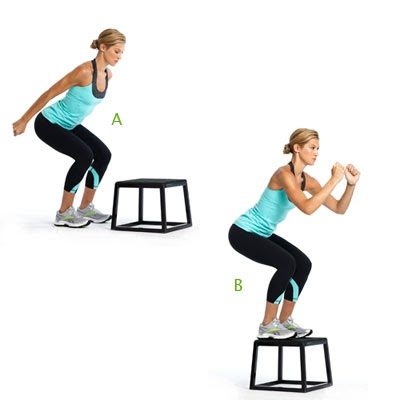 (Image Source – BetterChoices)
Glute Bridges
This exercise is certainly a good one when it comes to strengthen thighs, core and pelvic region. All you need to do is, lay down face-up, bend your knees and keep your arms flat beside you. Now lift your hips up and form a complete flat position in from arms and legs.
Secondly, hold onto every position for about 5 seconds and then come back to your position.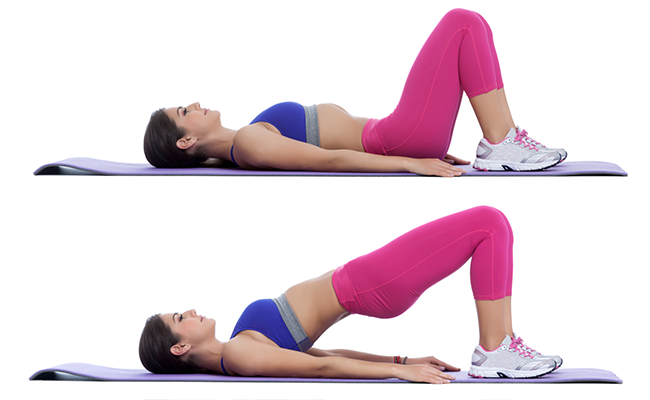 (Image Source – Care2)
Balancing Kick Back
In this workout, stand in a straight position, later bend one leg forward and bring another leg back. Stand in that position for seconds, and then come back to the same position.
Do 8-10 reps daily.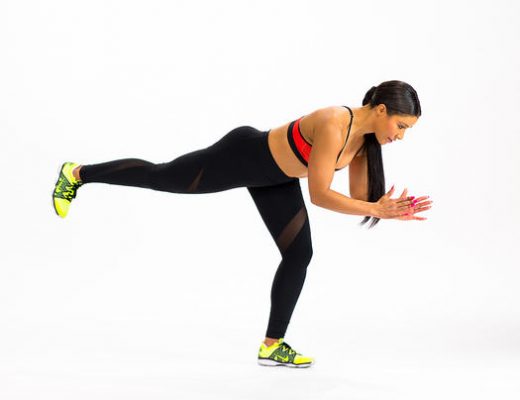 (Image Source – Fitness Magazine)
Try these leg workouts and stay fit.