Drishti, NM College's management festival, currently in its seventeenth year had its Social Week from 4th to 8th January.
This year the theme for the Social Week was gender equality, a much talked about social issue! Renaissance of Equality, the Social Week title, was graced by numerous celebrities.
With the Old Canteen area of the college decorated beautifully, the first day was inaugurated by our Principal Ms. Amee Vora. Kunwar Amarjeet Singh, a famous dancer, was present on the first day. He supported the cause and gave an inspirational speech on gender equality!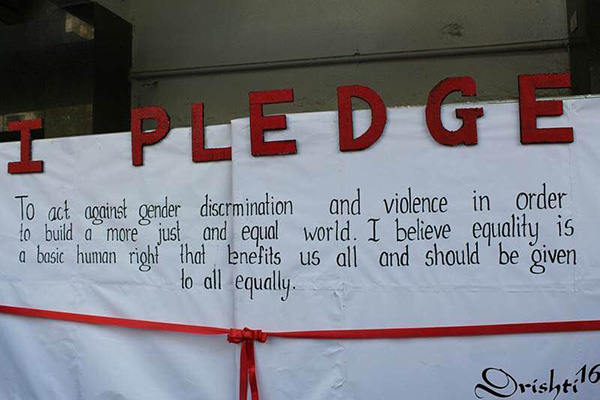 The second day was a blast with Sonnalli Seygall, popular for her movie 'Pyaar ka Panchnama', in the morning. In the evening the entire Drishti team was at Marine Lines for a mind blowing Flash Mob which conquered the entire locality, in not less than 6 minutes!
On the third day, two very influential celebrities, Rithvik Dhanjani and Evelyn Sharma, graced the event. Rithvik Dhanjani rocked the dance floor with two of the members from our dance crew. 'Seams for Dreams', which was pioneered by Evelyn Sharma was also promoted by Drishti with a stall that sold merchandise of 'Seams of Dreams'.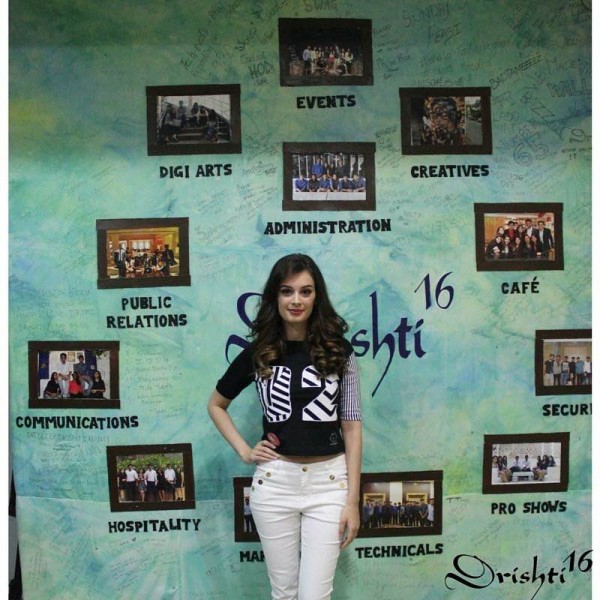 With Saroj Khan, the famous choreographer, the fourth day was upbeat to a whole new level of awesomeness! She said that she will support them in all their endeavors!  Also, the Creatives team of Drishti and Project M.A.D. created graffiti on gender equality near the Vile Parle Station!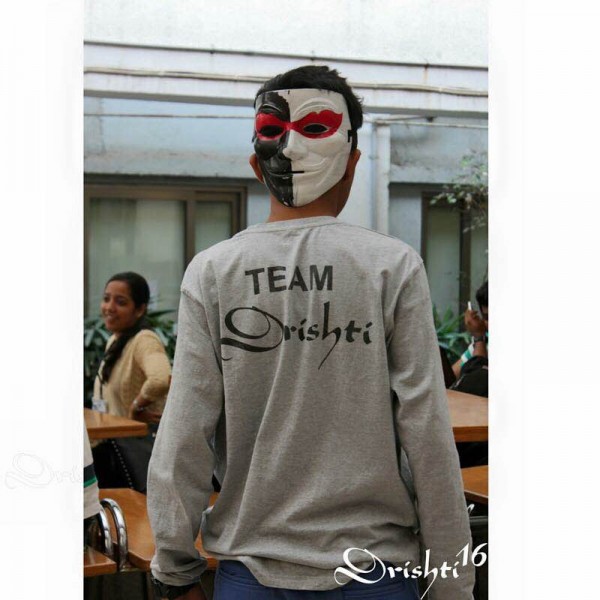 Saving the best for the last, on the fifth day of Renaissance of Equality they had Pooja Ruparel in the house! Famous for her work in the movie 'Dilwale Dulhania Le Jaayenge', she actively indulged in all stalls and walls put up.
To end the Social Week with a bang, they had gobo lights which beamed 'Drishti' in the Old Canteen area of NM College! It was a sight which took everyone down the memory lane of the enormous Social Week that they had this year!