Ganesh Chaturthi – Festivals in India are one of the prettiest and the most prosperous events of the world.
The only thing which acts as a hindrance between happiness and these festivals' real sense of enjoyment is that people these days don't know how to celebrate festivals in a responsible manner. Recently, people celebrated the festival of Ganesh Visarjan which ends by immersing idols of Ganesh in water-bodies which obviously troubles the water eco-system and give rise to pollution in a massive manner.
Besides such careless people who have eventually become a fan of baseless rituals there are some people who understand their responsibility towards the environment and hence, they take steps which fulfill their faithful rituals by being harmless to the environment.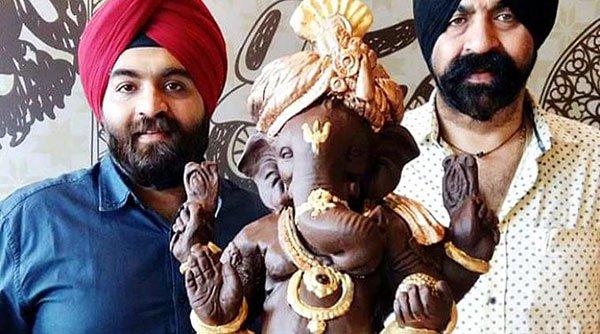 This is about a bakery owner from Ludhiana named Harjinder S Kukreja celebrated Ganesh Chaturthi just how it should be celebrated. This kind man got a 3 feet high Ganesh statue made from his bakers using Belgian chocolate. He worshipped it properly and performed all the rituals that are generally performed during the festival, everybody used to come and bow down to that statue just like it's done. Everything was the same except the material with which the statue was made.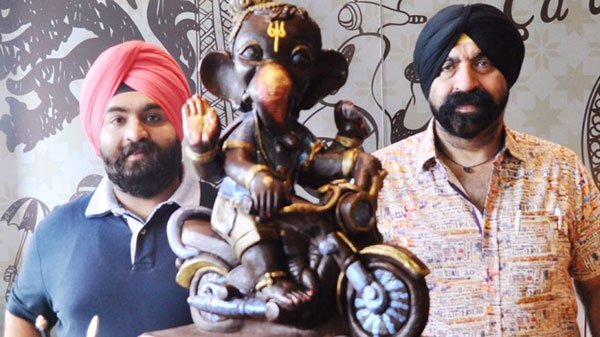 Some people did think that he is doing all this to gain attention of other people around him or the media or whatever lame reasoning they made-up in their minds till the time the final immersion day arrived. Nobody expected what was to happen on the concluding and hence, everybody was really curious to know what he was going to do with the statue.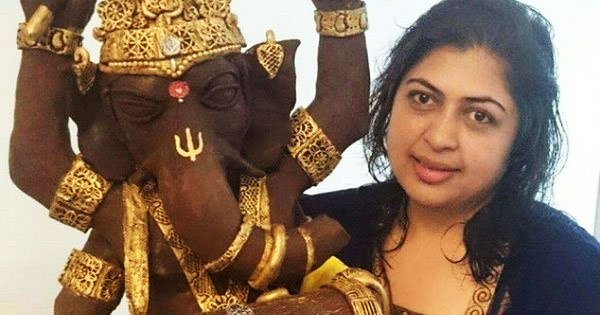 Just as the final day of Ganesh Chaturthi approached this man took a large container and filled it with milk, after all the final rituals and worship he immersed the chocolate Ganesh idol in the milk container. The chocolate soon melted resulting in a milkshake sort of thing. He then did something which startled everybody who was present there. He took the chocolate flavored milk and distributed it among the poor stray children.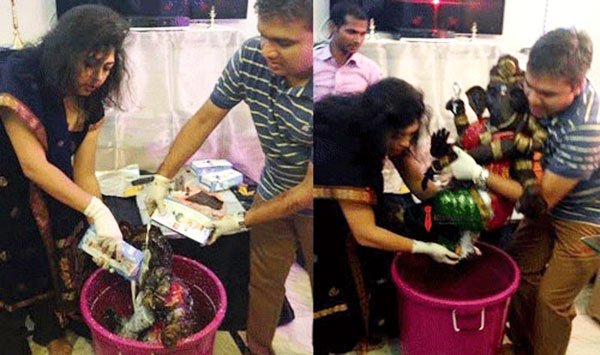 Isn't it amazing? Who could have thought about it? He did something which should definitely become an inspiration for all the devotees of God. Serving the needy and taking care of the people who are economically lower than you is what true worship is, it's what humanity is all about. After what he did a lot of other people got motivated to do the same and this is the best part of the chocolate Ganesh Visarjan that this man did. He actually became a motivation for a lot of people around India.
According to me, this is the best thing that can be done in God's name and I genuinely bow down to this man for understanding his responsibility towards mother-nature and also humanity. This man's deed has actually made him an epitome of kindness, humanity and maturity.