We all have that snooty Lily Aldrin from How I Met Your Mother or Rebecca Bloomberg from Confessions of a shopaholic inside us whose shopping impulses are pretty infamous for obvious reasons. We become love struck puppies when there is a hoarding up about sale and we don't repent our myopia about brands. It is essential to make that Zara cardigan mine on sale, other works can wait.  Shopping is anti-depressant for us which can surely give chocolate a run for money.
Most of the times whatsoever, the brand and shopping fanatics regret a buying decision because it has cost them a fortune and they are broke but the cycle never stops, talk about addiction. So, here are some superb illustrations that prove what happens to the shopaholics when the adrenaline settles down.
The World becomes a better place:
The World is already a dark and dingy place and when we are tired dealing with ideologically crippled people; we resort to shopping to make this world seem like a better place. We feel confident that we have dress and shoe ready for the next brunch in which our crush invites us instinctively.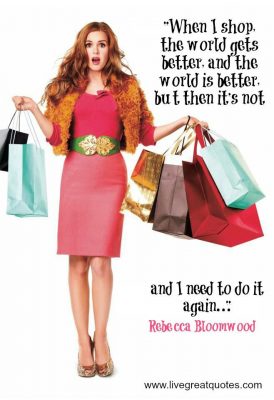 New clothes frenzy:
We hate to repeat and somebody pointing it out. We have always been envied upon, talked about, bitched about and admired so we like to keep things that way.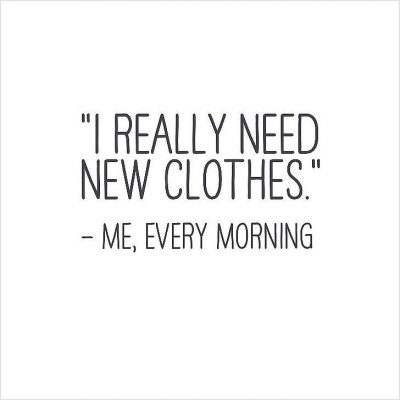 We are self-judgmental too, sometimes:
Because self-judgment is the only way to improvement. Oh did I say, we don't need anybody's approval?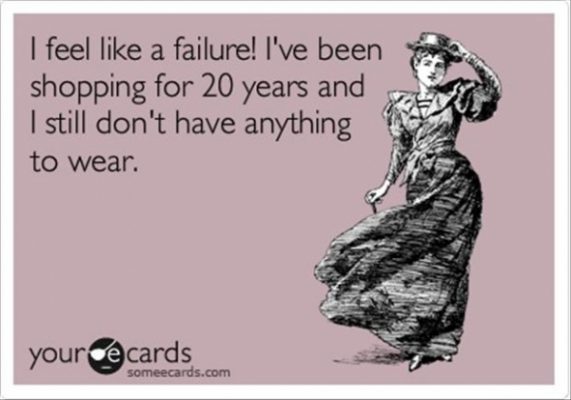 We are old-school too:
Nothing matches the fun of dodging past the crowd in sale days for getting what we aimed for. We all are Michael Schumacher in our own skin during those days.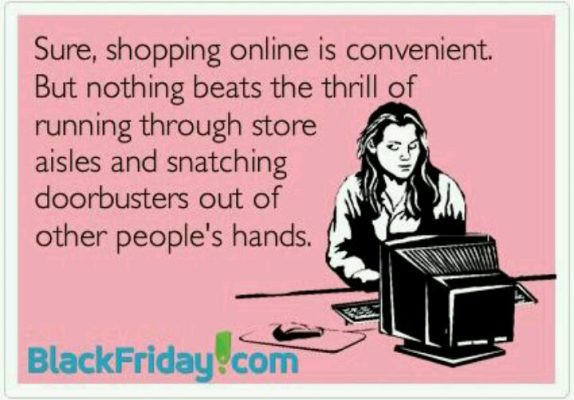 No quitting:
Because quitting is for losers and we work hard to afford them you envy us for. That's that!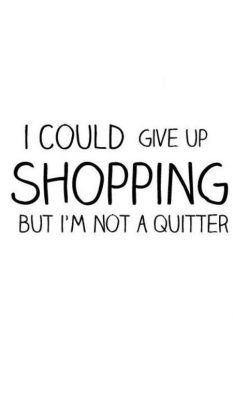 We are artists:
It is not a child's play to find out the proper store, wait for a particular brand's flagship store to open in your city even if that wait seems like forever, stalking fashion blogs at the cost of our midnight sleep, killing ourselves to lose weight to fit into the drool-worthy pieces, and finally getting something that catches eyeballs. So, you see, it's an art!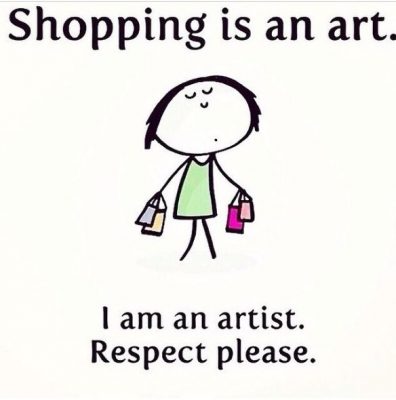 We are confused, so what?
Even satiating confusion needs money, money needs slogging the ass off so call us Zorro of shopping.

The economy boosters:
Because, why not?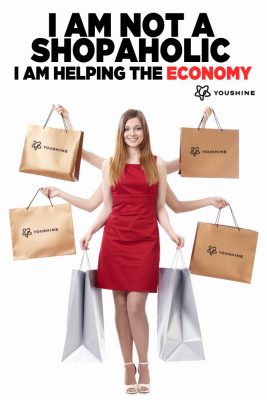 Self-pampering matters:
We would rather self-pamper than jump from your ego to your IQ.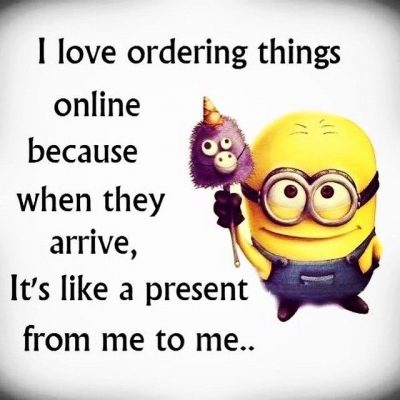 So true *misty-eyed*:
Because sweaters are for keeps and boyfriends come and go.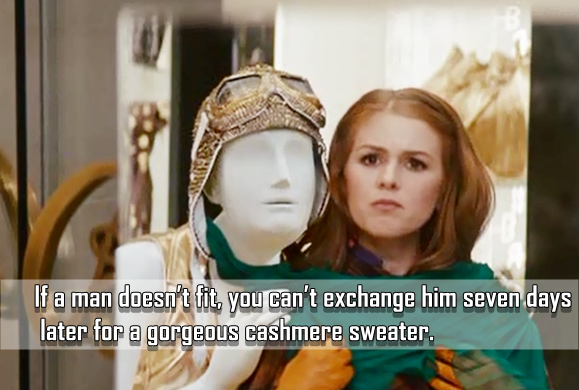 Here are the confessions every shopaholic will relate to.