Another anticipated celebrity marriage is off the hook and we can't keep calm. While we have been spending every waking minute to see the Virat-Anushka duo tying the nuptial not, the day came yesterday when Anushka Sharma broke the news through her Instagram handle of marrying the man of her dreams, it became a stimulating fodder for the social media. The Sabyasachi bride looked dreamy in their Pale Pink Lehenga with Renaissance embroidery in vintage English colours embellished silver-gold metal thread, pearls and beads and Sabyasachi heritage Jewellery collection, whereas Virat Kohli successfully robbed us off our sleep in his Ivory Raw Silk Sherwani hand-embroidered in a vintage Benarasi pattern and signature house buttons with Rose Silk Kota Safa. The couple opted for a colour co-ordinated look and we are swooning over. From the ensembles to the décor, everything was pitch-perfect about the wedding just like their romantic journey towards the Jaimala.
The couple have been in denial for their potential marriage but it finally took place in a lush countryside resort named Borgo Finnochieto, which is one of the most expensive holiday properties in the world and is located in Italy. Barack and Michelle Obama stayed here earlier this year.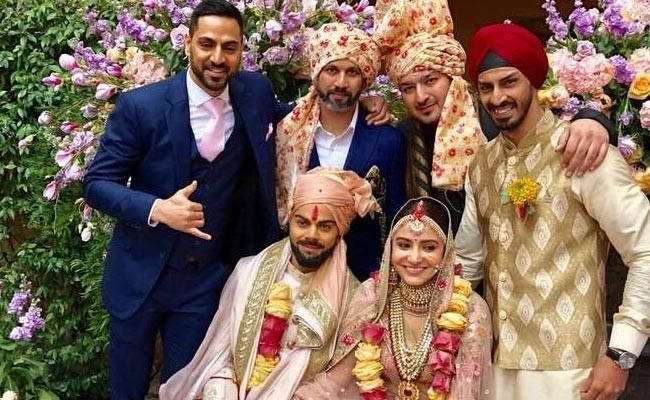 Along with the wedding photo that featured glittering smiles in their faces, Anushka wrote in her Instagram-" Today we have promised each other to  be bound in love forever. We are truly blessed to share this wonderful news with you. This beautiful day will be made more special with the love and support of our family, of fans and well-wishers. Thank you for being such an important part of our journey"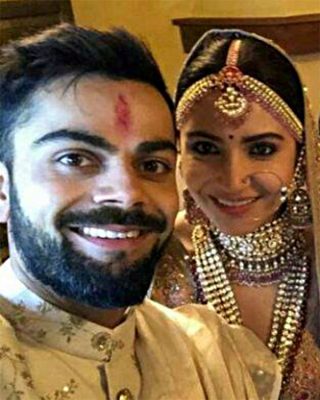 This was a close-knit affair and the wedding was attended by only the family and friends of the duo. Virushka will host a reception in New Delhi for their relatives on 21st December which will be followed by the Mumbai reception for cricketers on 26th December.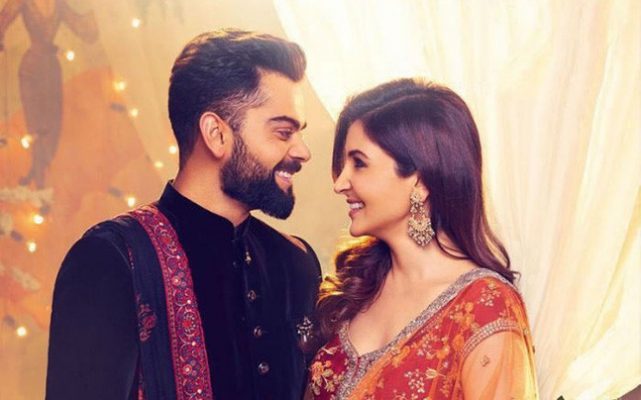 Virat and Anushka first met in the ad shoot for a TV commercial in 2013 while Virat was striving to achieve a significant feat as a cricketer and Anushka also honing her acting skills to find feet in Bollywood.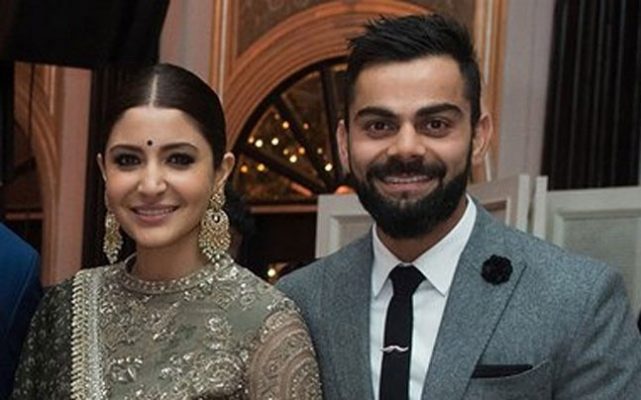 Neither the duo accepted their affair nor did they ever try to hide it. But media sniffed a rat when they perennially made public appearances together.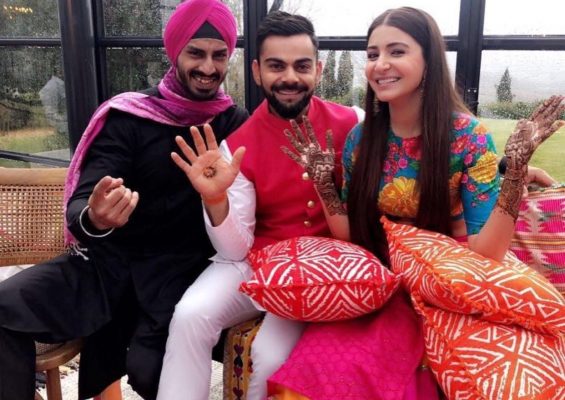 The news of their affair was authenticated after Indian team's arrival from the South Africa Tour in 2014 in Mumbai where Virat straight away headed to Anushka's home and media got its meat.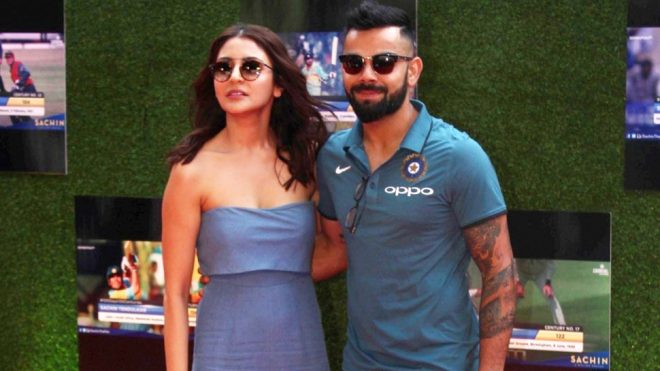 Anushka was present in the stands during India vs Sri Lanka ODI in November 2014 and after heaping up runs, Virat tossed a flying kiss towards his lady love.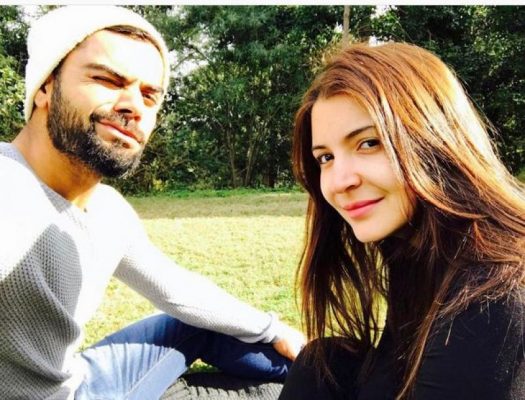 The duo was also spotted sitting together during IPL performance FC Goa co-owned by Virat Kohli. And their public appearances multiplied since then, raging from  Yuvraj Singh's marriage to Zaheer Khan's.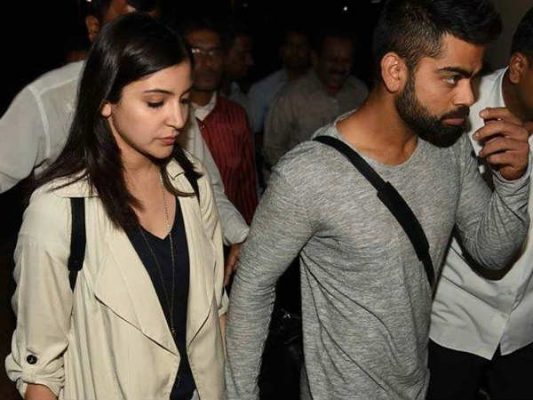 In another instance, when Shah Rukh Khan held a Swayamvar of sorts for Virat during the IPL Opening Ceremony, Virat turned crimson when Anusha's picture popped up in the screen.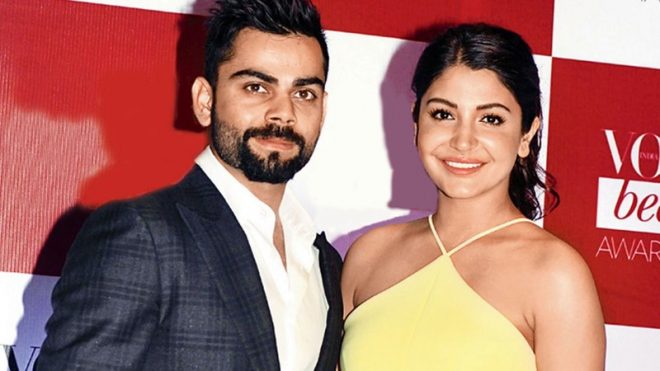 Things became crystal clear when Virat came to Anushka's rescue as a good boyfriend when she was being accused for bringing bad luck to Virat's life as in her presence India lost the semifinals to Australia during the ICC World Cup, 2015, there after the Twenty20 semifinal versus West Indies in Mumbai.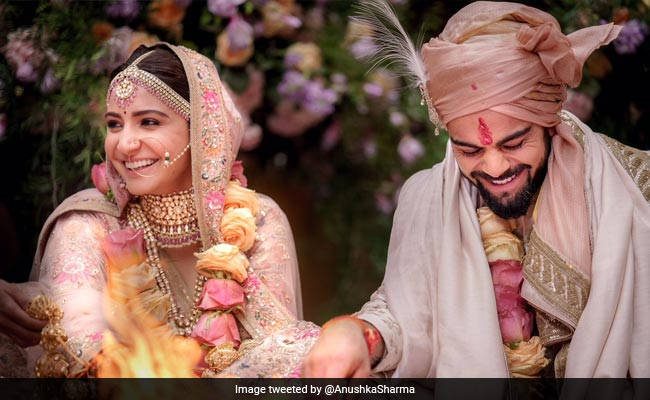 Their relationship went through some patchy times when Virat posted a picture captioning it as 'Heartbroken' in his Instagram handle but they came back on as Salman Khan allegedly played the intermediary and settled things between them.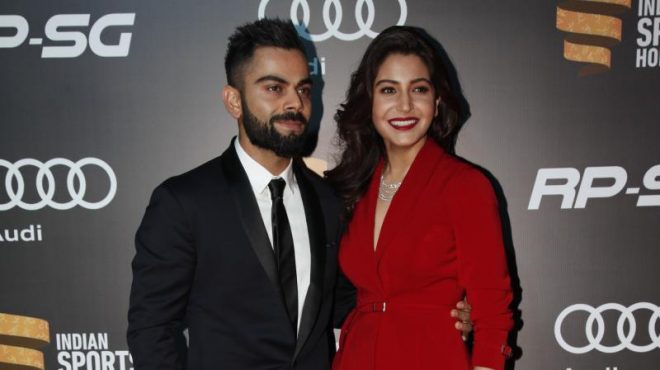 Virat recently revealed that he nicknames Anushka as 'Nushkie' and that how she made him a better person being the honest as she is. That was complete adorbs!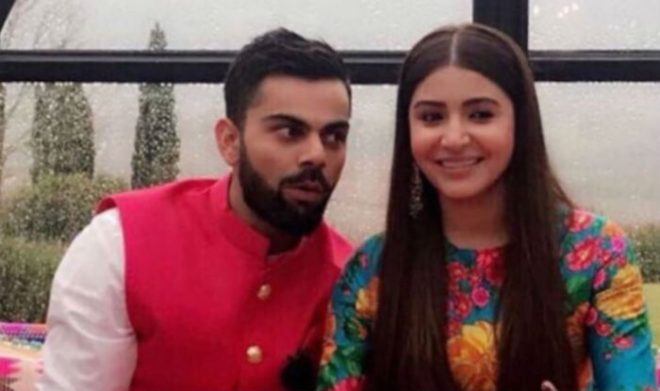 Virat and Anushka successively posted their 'together' pictures in their social media handles leaving no room for speculations.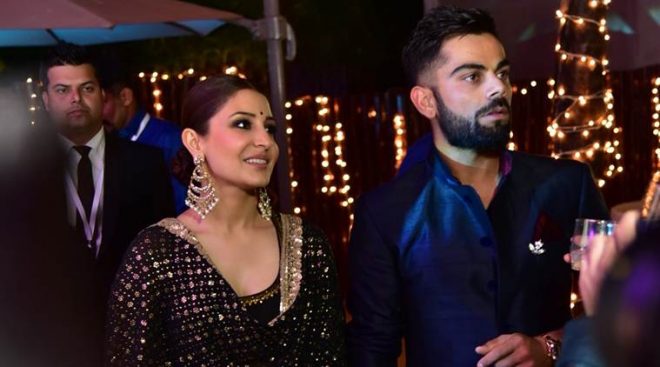 So, here's wishing our dear Virushka, deemed as the second most searched couple after Brad Pitt- Angelina Jolie in Google a very happy married life ahead especially Anushka on the domestic captaincy where Virat plays the vice-captain.