Story Behind The Name Jaggu Dada – Jackie Shroff aka Jaggu Dada is a talented Bollywood actor who basically needs no introduction.
He certainly has many followers and is famous for his own unique style, right? His son Tiger Shroff might be trying to make his own mark in the Bollywood industry, but it's not wrong to say that Jackie Shroff aka Jaggu Dada is still ruling the B-town industry at the age of 60.
Recently, Manisha Koirala revealed that Jackie Shroff is hotter than Salman Khan. So, this clearly proves that Jackie Shroff's personality is unique and unbeatable.
Apart from all that; we all know that Jackie Shroff is also called "Jaggu Dada". Have you ever wondered about why people started calling him Jaggu Dada in his teenage years? Well, there's a short and a sad story behind it that you must definitely know.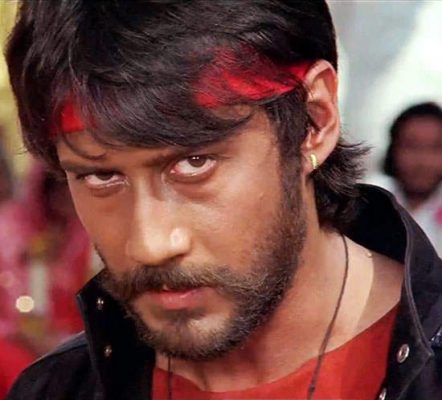 Here's the Story Behind The Name Jaggu Dada – During his early years, he was extremely popular as Jaggu Dada, but he always thought that it was his elder brother who was the REAL dada of his chawl. Once in an interview, Jackie Shroff revealed "My brother was the real Jaggu Dada of our chawl. He used to take care of our slum people, look after them when in need. But at a very young age, unfortunately my brother jumped into the sea to save someone. And my brother didn't know swimming, so he started drowning. I threw a cable line at him; he held onto it, was floating for few seconds but the cable slipped out of his hands. I was young and scared, and I stood there watching him drown. After him, I decided I had to look after my slum people just like he does and then I TURNED INTO JAGGU DADA."
The story is heart-touching, right?
As we all know that Jackie Shroff is not just a good actor, but also a good human being. There's nothing wrong to say that even his son "Tiger Shroff" is a humble person and equally a talented actor that we have in our Bollywood industry today.
Story Behind The Name Jaggu Dada – Any thoughts?