Bollywood actresses during lockdown have shown an entirely different lifestyle killing boredom. Shared images through the social network, they stayed connected with their fans and followers. No, this time they were not promoting any upcoming movies but were sharing their time which they are spending at home.
Let us check what is the kind of picture the Bollywood actresses has shared through their social media handles.
Rare pictures of bollywood actresses during Lockdown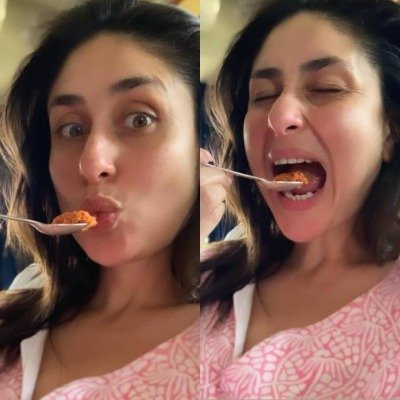 Kareena Kapoor Khan has shared about her happy and good times she is spending. While she savors 'Gajar Ka Halwa', sharing it on Instagram, during the lockdown period. Her smile on the face while the spoon on the mouth ensures this lockdown is a good leisure time for her to spend at home.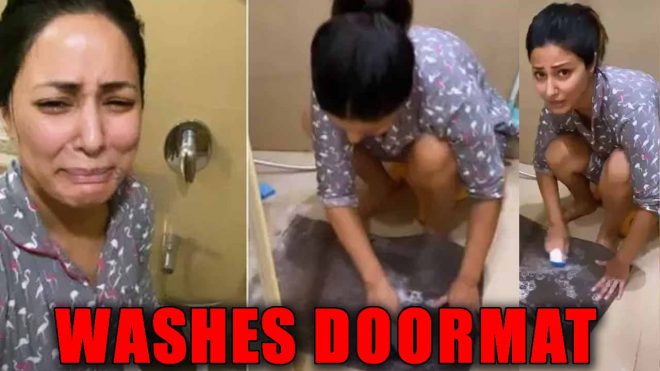 Bollywood actress Hina Khan shared her hard on-going time when she started to do her household work. It is during the Lockdown when the maids and servants are asked to stay home because of the Covid-19 widespread.
She is one of the Bollywood actresses during lockdown who shared images of cleaning her house and doormat as her maids are not around. Hina Khan did set an irony that all are facing when household works from cleaning to dusting and cooking are carried out single-handed in absence of maids.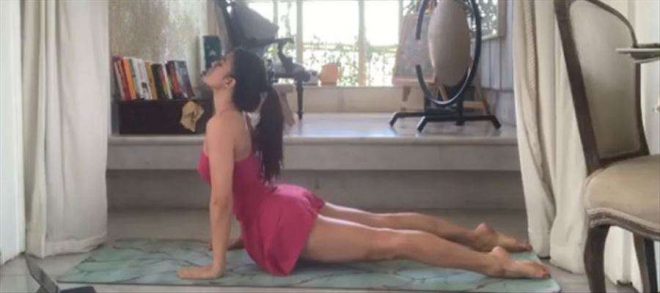 Jacqueline Fernandes continues to stay healthy continuing with her regular fitness exercises. She is one of the Bollywood actresses who is fit and flexible due to her daily practices and exercises.
Her upcoming movie was to be released in August 2020 but due to the widespread epidemic, it is delayed. She is still active in social media with her different activity videos and pictures. Exercise videos, time spend with her pet, and leisure almost she remains connected with her acts.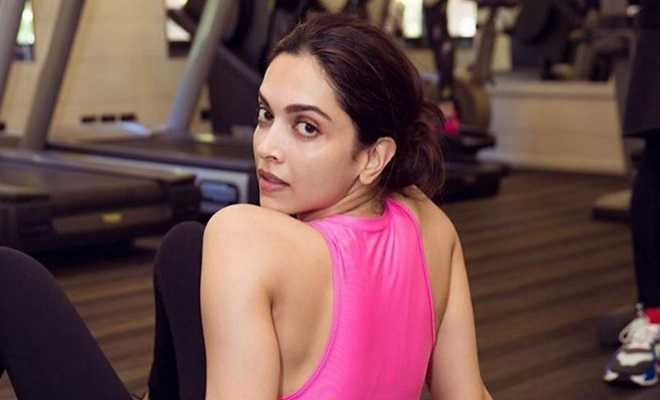 Deepika Padukone is seen to carry out her fitness exercises but this is not all at the beginning of the lockdown she was seen preparing a cake for her beloved husband. While she takes interest in cooking during the lockdown, on Instagram she shared her picture learning piano.
Only one among the Bollywood actress who took an initiative to learn something different, on another hand actor Hrithik Roshan is also learning piano through the 21 days online course.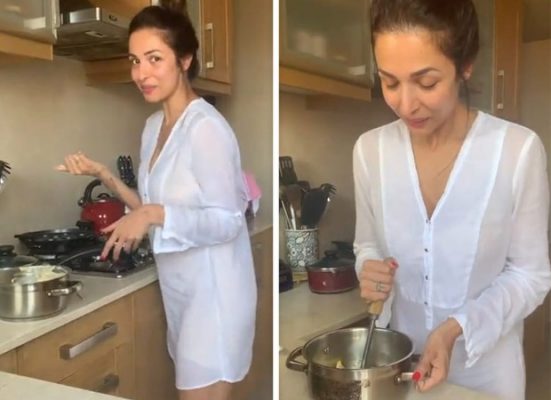 Fitness influencer, one of the top models and Bollywood actress Malaika Arora has chosen to stay home and spend quality time in the kitchen cooking for herself and her son.
She is at her residence spending a good time with her son and pet. In her social media handles, on Instagram, she has shared her lockdown experiences which are quite inspiring.
These are rare pictures of the Bollywood actresses during lockdown who have shared about the daily activities that they continue to carry out even during the crisis. Covid-19 has hampered a major part of the Bollywood industry but they still try to stand against the epidemic by staying home and staying safe.
They share a great message through their rare pictures on social media. Maintaining social distancing and still remain connected with people.