Noah Centineo is at the peak of the popularity now after his teen rom-coms are ruling the roost in Netflix.
As soon as the movie, 'To all the boys I have loved before' released, Noah tug at young heartstrings and garnered millions of followers in his social media handles. Noah, who calls himself more a goofball than a heartthrob, is completely fond of reading.
He keeps on reading, singing to himself or listening to music between the shoots so has many things to talk about. All of 22, Noah has subscribed to the standards of Hollywood biggies by his successive hit movies. The one thing about him which boosts his cute quotient some more is that he is a feline lover.
He was once bitten by a dog but that could not dissuade him from adopting them further.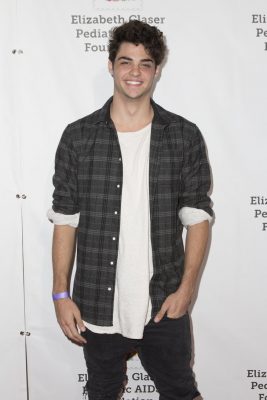 Noah Centineo perfect screen chemistry with his co-stars and his candid smile made our hearts pound like a railway engine. He has killer eyes that would cut like titanium and ladies are going ga-ga over him. So far, Noah Centineo has shared screen space with Lana Condor who essayed the role of Lara Jean Covey in the movie 'To all the boys I have loved before' and Shannon Purser in 'Sierra Burges is a loser' made him the teen heartthrob. He further acted in the movie 'SPF-18' which fell a little flat in respect of the previous two movies but Noah soared nonetheless. Even though these movies look a tad preachy but all that preaching was done with lightness of spirit so nevermind.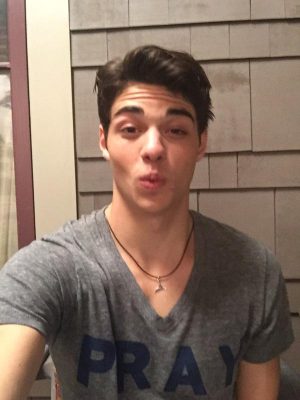 Coming back to Noah Centineo, he is complete adorbs and a dreamboat who thinks he is unavailable for the emotionally unavailable ones, take note ladies. Noah, like a perfect Taurean loves cozy conversations and feeling comfortable with the person that sits across him. He even confessed to a magazine about a bizarre date of his where he and his date spend straight three hours reading because both of them were fond of books. In an interview to the W magazine, Noah said, "This is when I lived at the W. It has a really cool rooftop: sweet pool, big W. She came over in the late afternoon, close to sunset, and I said, 'Bring a book.' And we traded. I gave her Celestine Prophecy and she gave me You Are The One by Kute Blackson. And we read for like 3 hours"
Noah Centineo is a die-hart conversationalist in real life so there would not be any dull moments around him we suppose. Noah rather likes to catch on some sleep whenever he gets time apart from reading and not to mention, he is a downright witty person. He adds quirks to things otherwise who would ask for a book swap in a three hours date. That completely melts us here and we feel like boxing his cheeks, damn!