Actor Prabhas, the heart-throb of the millennia left us love-struck over his smile and innocent eyes.
His strongest portrayal of both the characters Amrendra Bahubali and Mahendra Bahubali in Bahubali saga brought a sea change in his career so in his life. He worked really hard to fit into the role of a warrior prince in this period piece and fared it like a cakewalk. We could not imagine anybody else in the character of Amarendra Bahubali apart of Actor Prabhas. To prepare for the role, he has put himself through rigorous weight training and stringent diet to acquire the body that made us go bonkers.
Actor Prabhas has not been doing many roles lately after the thunderous success of Bahubali and we believe he is rolling up his sleeves for something really enormous that is askew.
While Actor Prabhas is a big star now, his fans are always curious to know what he is up to.
Lately, according to the grapevine, he was said to have been dating Anushka Shetty, his co-star from Bahubali and Bahubali 2 but both of them refuted the rumors later citing good friendship. There after, it was being said that Prabhas has really made up his mind to take a call on marriage and he is going to tie the knot with the daughter of a famous business tycoon whose identity was withheld. This rumor too has bitten dust after a few days which left us wondering what's really going on in Prabhas's life.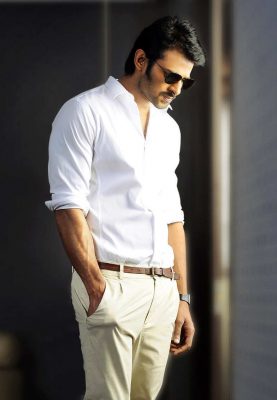 Well, we have a big news for you here and it is for you to decide whether to be happy or sad about it is that Prabhas is going to announce his marriage soon. Although the news of his marriage surfaced more than one time but he is enjoying his life as a bachelor. The fresh lease of rumors have that Prabhas is soon going to announce his marriage to the media and talk about the mystery woman in his life. His uncle Krishnam Raju too affirmed of it. Actor Prabhas, who is 38 years old now is going to ring-in his 39th birthday on October 23rd and he will break the news of his impending marriage on that special day, it is believed.
Actor Prabhas is now really busy shooting for his much coveted movie Saaho whose first look will be released on his birthday itself. The first look poster of Saaho is slated to be released on his birthday and we are completely bracing for it. Saaho is being shot in Telugu and perhaps will be one of the milestones in Prabhas's career. We will get a double treat from Actor Prabhas it seems that he will announce his wedding too on the same day as first-look release of Saaho which happens to be his birthday too.