Deepika Padukone, the dimpled beauty is all set to marry her current boyfriend Ranveer Singh, at least the grapevines have it.
Recently, Deepika's mother Ujjala Padukone had arranged for a Puja in their Bangalore house to attend which Ranveer Singh had flied down to Bangalore from his shoot. It is reported that after the puja Panditji will ask Deepika to wear some glass bangles until her wedding which is really sweet. This news drops a clear hint at their impending wedding and we are goiong bananas.
Deepika and Ranveer has been dating for a long time now, figuratively for last four years and they are all set to tie the knot because, well they give us the perfect couple feels. We are going hubba hubba at the news of their marriage because we really love them as a couple.
Both Deepika and Ranveer had been all praise for each other in public events and both of them seen blushing at the merest mention of each other. This really shows how much they admire each other as potential life partners and we can't wait to see them doing rounds of fire and taking vows.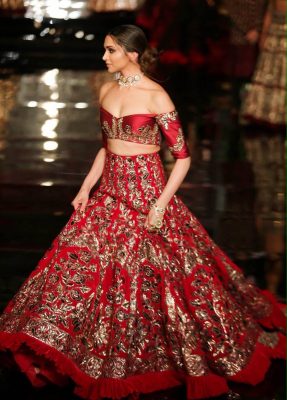 Life, however tasked both Deepika and Ranveer with many discernments before they had found love in each other. For examples, Deepika had a series of affair before she dated Ranveer and the most talked about one was with Ranbir Kapoor. Before Deepika had even become a notable name in Bollywood, she met Ranbir Kapoor at the sets of Om Shanti Om which where she debuted against Shah Rukh Khan.
Ranbir and Deepika came close to each other there and fell in love. Deepika was so love-struck for Ranbir that she never shied away from accepting it in public and went to extent of tattooing his name at the back of her shoulder. Media celebrated the couple and the tattoo for quite sometime until they had a terrible break-up which left Deepika disillusioned. But it seems like she held all the memories close to her heart even when she was dating Ranveer Singh so that she didn't remove the tattoo with the initials of Ranbir Singh.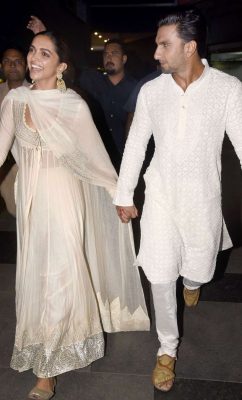 But, love is that healing drive that can turn your life around, Ranveer's love to came as a boon for Deepika it seems now that she has made up her mind to marry the man of her dreams and in a recent public appearance of hers that tattoo was no longer seen to be present at her shoulder. She was recently spotted in the airport in an all-white attire sans the tattoo and we are convinced that she is going to enter a new life leaving the memories behind, quite rightfully so.
Ranveer and Deepika are always spotted hand-in-hand on their public appearances and their recent movie Padmavat was a massive hit too. We are waiting to see them as man and wife real soon and here's wishing the love birds all the best.