Cyber security threat – Illeana D'cruz is making the buzz in social media for quite sometime by sharing her intimate moments with her photographer boyfriend Andrew Kneebone.
Illeana has an absolutely adorable personality and a very cute face to go with it.
She is the perfect example of cute and sexy rolled into one so no wonder, she became one  of the most searched celebrities in Google. Lately, Sunny Leone and Katrina Kaif had a cut-throat completion in the said matter and the recent contenders are Illeana D'cruz and Deepika Padukone.
Illeana D'cruz was seen in many Bollywood movies such as Phata Poster Nikla Hero against Shahid Kapoor, Barfi against Ranbir Kapoor, Rustom against Akshay Kumar, Happy Ending against Saif Ali Khan, Baadshaho against Ajay Devgan, Main Tera Hero against Varun Dhawan et al. She has previously proved her mettle in both Telugu and Tamil movies and now her success graph is on a soar in Bollywood.
Now that she gave hits in quick succession, she became one of the most searched celebrities in Google because pop-culture is affecting the generation a lot. People search icons of pop-culture for their news, videos and graphics but this is posing a lot of threat to the cyber security now-a-days.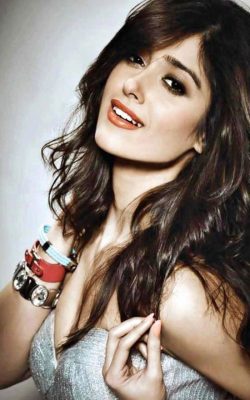 Recently, in a report, the anti-virus behemoth McAfree revealed that searching about Illeana D'cruz can be really risky, albeit a peril to your cyber security. Every year, McAfree brings to you the potential reasons for your computer or tablets to be harmed and this time, they released a list of celebrities searching about whom can be harmful. When you open information about these celebrities in your device, it could get virus infected because you are always under the watch of the predators. The list that they have released is called 'the most sensational celebrities of 2018' and to your astonishment, Illeana D'cruz tops the list.
You will also be amused to know that previous the comedy mogul Kapil Sharma was holding the position but this time he too has been beaten by Illeana D'Cruz who has become the most searched celebs in the internet.
Reason why searching celebrities can be risky?
The Vice-President of Engineering and Managing Director, McAfee, cyber security, Mr. Venkat Krishnapur revealed that when users search for these celebrities, they are warmly greeted by the websites and portals while infectious malware will plague their system. There are malicious codes and spyware that a searches really is oblivious to, will take a toll on your machine's overall system and sneak into your personal information. What's more fearful is that there are advanced virus that can impersonate your identity, without your prior knowledge.
So, as consumers you need to think before you click on the pictures or information of these celebrities otherwise you will be a prey to the malware attacks or worse, cyber fraud.
The malware or virus attacks will rise from party websites which come up as SERP or Search Engine Result Pages.