ChaySam Wedding Pictures – Alright, Samantha Ruth Prabhu and Naga Chaitanya are now married.
Yesterday we talked about Naga Chaitanya's First look and even mentioned that he was looking handsome. Well, we all were waiting for Samantha Ruth's First-Look, and the gorgeous lady stole the show by sharing her look.
Here's the picture.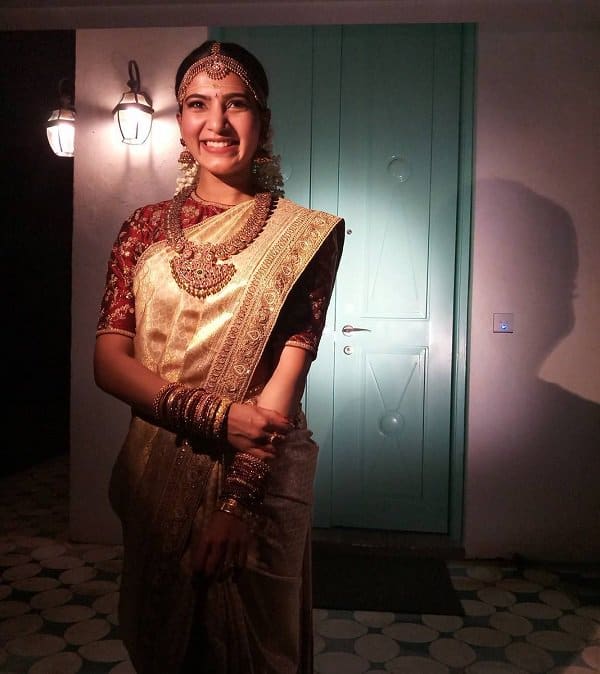 BEAUTIFUL!!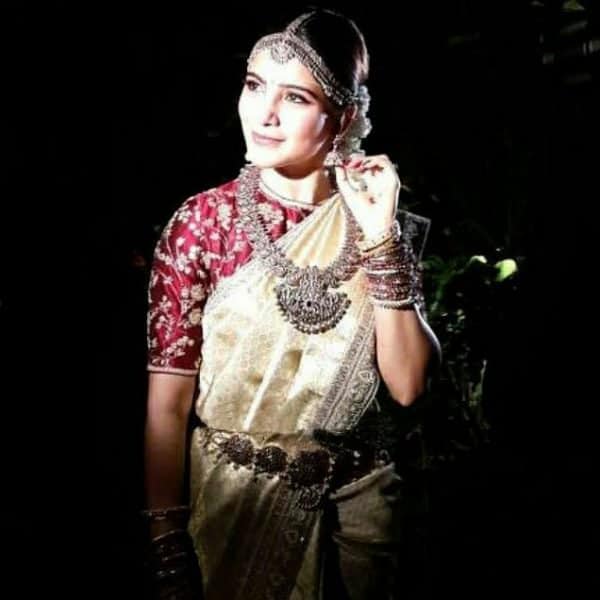 Samantha Ruth Prabhu is looking very, very gorgeous and her smile is making her even more beautiful in the picture. Samantha completed her wedding look by wearing a lehenga, and heirloom Sari and jewelry. 6th October was not just a lovely day for Mr. & Mrs. Akkineni but it was a special day for all their FANS who were eagerly waiting for the couple to get married. Ever since the pictures came out, FANS are going crazy.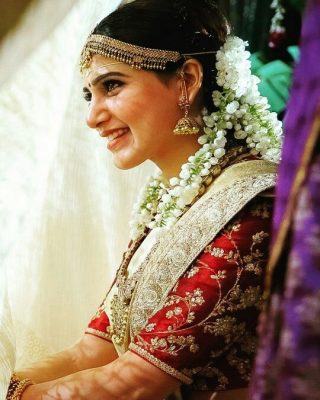 Naga Chaitanya's smile is contagious. Are you smiling right now?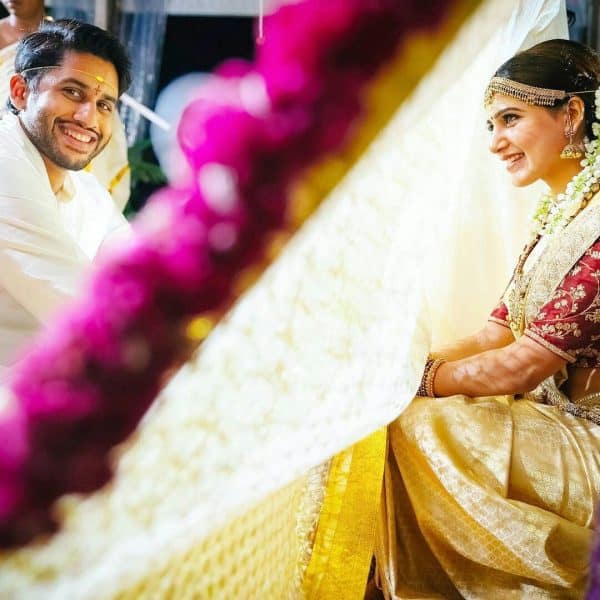 Eye to eye!!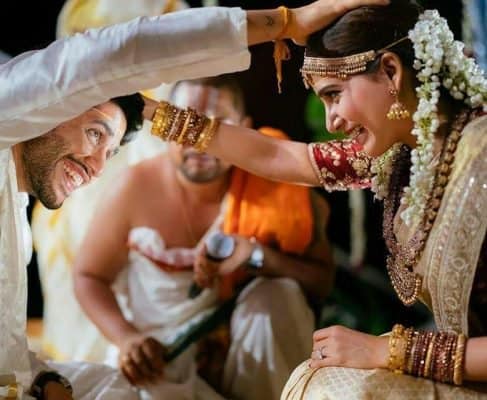 FINALLY!!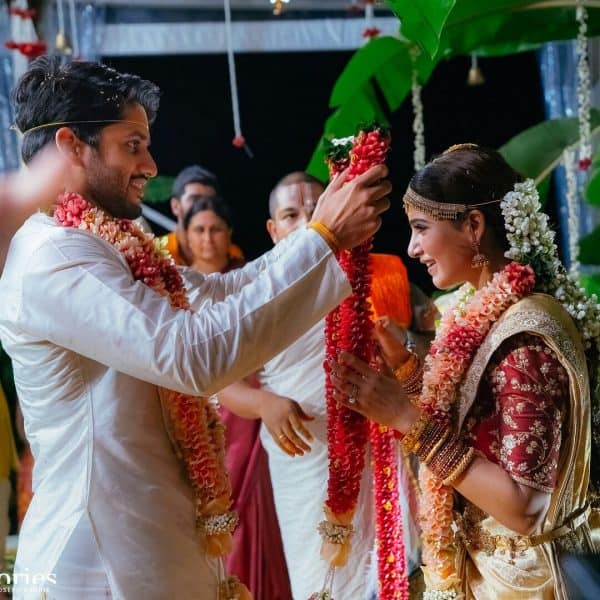 Haha! This moment looks like FUN.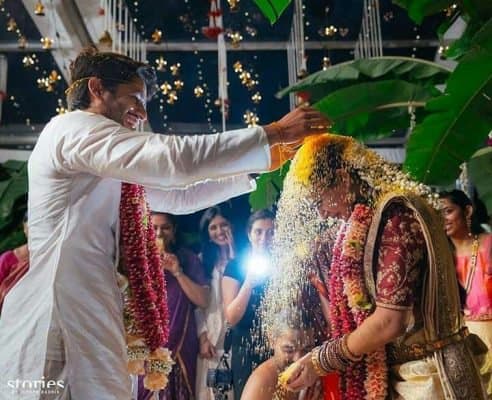 Their smiles are priceless..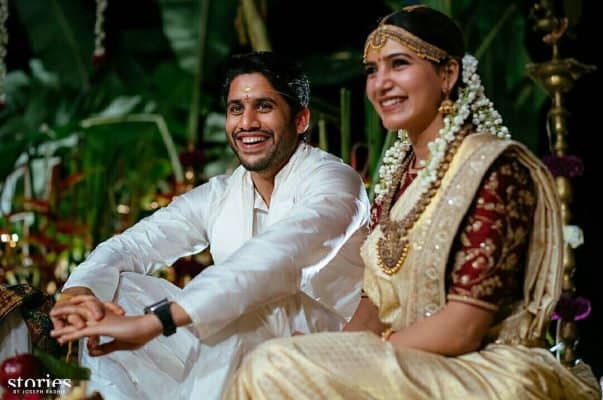 Mr. & Mrs. Akkineni!!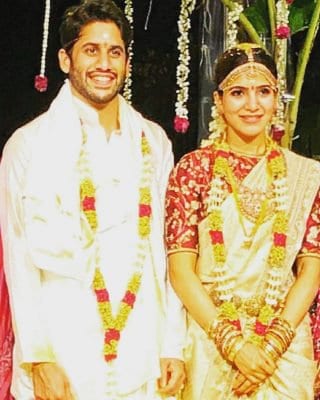 ChaySam Wedding Pictures : Their "Full-of-love" pictures will make anyone jealous. Their wedding album is surely going to be worth the watch as these pictures are surreal. Other than that; Mr. & Mrs. Akkineni are couple goals, agree?