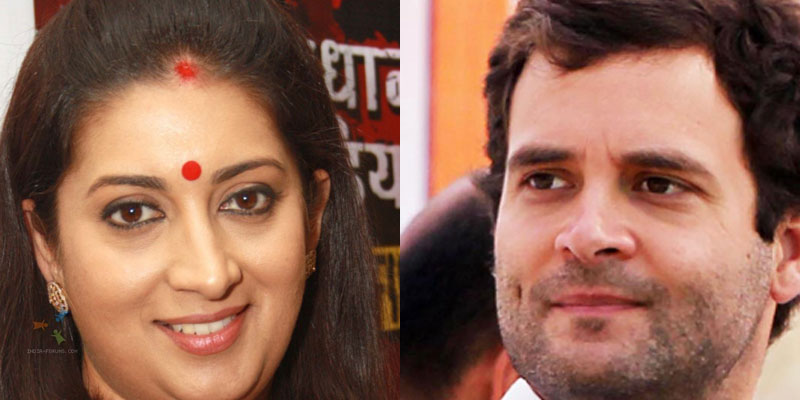 It seems that the Bhartiya Janata Party has answered all the prayers of Congress leaders and media persons who wanted a bahu for Congress vice president Rahul Gandhi.
The BJP is all set to field the famous bahu of television and party spokesperson Smriti Irani against Rahul in Amethi. With this news, the election in Uttar Pradesh got more interesting. After Varanasi, perhaps this is the constituency that people will talk most about.
Irani, who is very good at oratory, comes from Sushma-Swaraj caucus in BJP. Her relationship with BJP is quite old as her grandfather was a swayamsewak and her mother a booth activist in the party. She is also considered to be inhabitant of Narendra Modi's inner circle.
She had been prabhari of Goa faction of the BJP and has earned chef minister Manohar Parrikar's praises. "Smriti is an excellent troubleshooter, she is an excellent judge of people," he had told Economic Times. She is also considered to be politician with a deep sense of morality.
Irani is Rajya Sabha MP whose candidature form was signed by Modi himself as a proposer.
The party vice-president has been quite vocal in her opinions about Rahul. Her knowledge is bound to diminish Rahul's political pitches. Also, this has created a hole in Rahul's women empowerment plank.
Now he may have to resort to an old line used by Congress opponents: "Bahu mat lao".
The third angle in the contest of Amethi is AAP's Kumar Vishwas who, till now, in election surveys has taken a distant third position. But it will be interesting to see how things unfold on May 16 when the results are announced.