Study abroad -Scholarships are a sure short way to get the extra freedom to enjoy a bit more whether you need a little help with the high cost of living abroad or an additional financial support for your foreign education or want to go light on your studying habits in the foreign shores.
To Study abroad, there are some coveted yet competitive scholarships which may let you get that edge over others and the precious admission letter for your college of choice.
If you are looking at scholarship and financial grants as a respite from your economic burdens, you might as well try these methods first:
Study abroad –
Choose your university and country and wait for getting accepted for the course
Some US and UK universities provide more scholarships than other institutes. Before applying for colleges, research on both government-aided and private organizations that suit both your educational and scholarship needs. There are many universities abroad even in countries like China, Russia, Hong Kong, Canada and Australia that particularly offer scholarships to Indian students.
Note the tuition fees, hostel expenses and cost of living for these universities before you decide on the grant amount.
Alternatively, you can wait for getting the acceptance letter first from the college or university you choose, before applying for the scholarship. The funding that you finally avail will allow you to pay some instalments of that heavy bank loan or give you the chance to have extra money to spend, while abroad. Tuition fees and conveyance expenses can still be paid.
Scholarship Money can be used for small needs too!
Even if you can avail much less grants, do apply. You never know which of your important expenses are met with the funding. At least you may not have to get distressed about meeting the cost of those little things when you are there!
Get Feedback on your application
To make your application stand out among thousands of applicants, give a detailed description of your academic prowess, interests, achievements and accomplishments and work experience, if any. Write an application that speaks volumes on your strengths and abilities and how the scholarship will help you in getting closer to your dreams and aspirations.
It may be tedious and time consuming to list down the scholarships you are eligible for and that which will meet your financial needs. But nothing comes for free in life! Right? So, to gain access to some free money, you will have to devote some time for your supporting application, not only in writing it, (bearing in mind the university policies and scholarship amounts) but also in getting necessary feedbacks on the letter.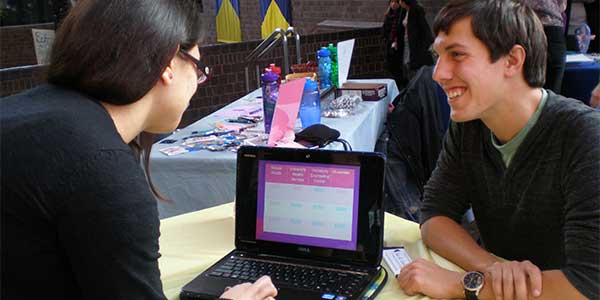 Apply to several universities simultaneously
When you limit yourself to one college and one scholarship, your chances at getting the grant is low, so it is always recommended to multiple universities awarding scholarships. You must be familiar with the terms and conditions before you apply for any scholarships in government-aided or private organizations. Apply for a particular scholarship only if you are in complete agreement with all the terms, be it working in your own country or restricting yourself to work in a certain department.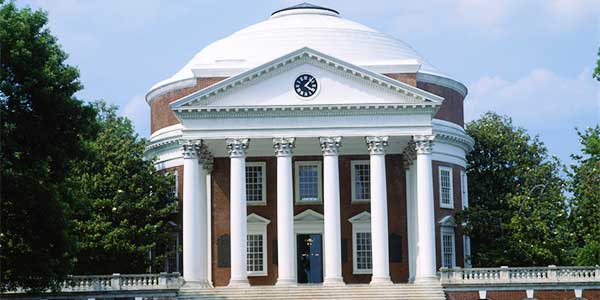 Research on Famous Scholarships
Look up online for an entire list on different types of scholarships and the ways to avail them (both private-funded and government-aided institutes). While Fulbright Nehru Master's Scholarship requires you to have a graduation degree equivalent to US bachelor's degree with 55% minimum marks, a 3-year work experience, community service or volunteering and no prior education from US, Tata Endowment Scholarship allows even mid-career professionals up to the age of 45 and graduates who wish to pursue studies abroad. Fulbright entitles you for a scholarship that covers your tuition and university fees , travel expenses and cost of living, whereas Tata scholarship grants funds from Rupees 60,000 to Rupees 4,00,000 while some may even get an access to gift scholarship and travel grants worth Rs. 3, 80,000. There are others like Erasmus Mundus Scholarship and Rhodes Scholarship that are again promising opportunities for Indian students who wish to study abroad but want funding for their travel costs, tuition fees, insurance premiums, cost of living and flight expenses, et al.
Be vigilant and avoid any scams related to scholarships
If you come across some scholarship companies asking you for an application fee for 'guaranteed scholarship', be very mindful and do not accept any such frivolous offers. It is best to avoid such unreliable and potentially dangerous scholarship agencies.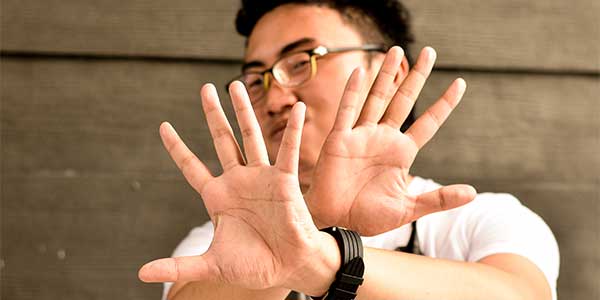 Keep your documents Intact and Ready
Keep all your written documents mentioning the funds you have received intact. You will need them during your visa interview. Your scholarship offer would also come in handy. Carefully check all your documents to prove your case and get sorted with the paper work much ahead of time.
Yes, it is important to meet your submission deadline for scholarship applications!
Be sure to submit your application on or before time so that you are way ahead of others when the authorities go through the pile of applications and check the number of applicants for scholarship. Chalk out your finances beforehand as receiving your acceptance letter for the course would mean that you have much less time in hand for submitting that winning application. You can choose to maintain contacts with your University authorities or education counsellor to help you better in understanding what is required for the scholarship application. Missing the deadline would mean losing hopes of earning that esteemed scholarship!
Don't lose hope
You will certainly get the scholarship award if you deserve it and have worked for it. Just a little patience might help.
Plan a back-up resource for your finances
Lying in despair will not pay for your study abroad expenses. If the time and effort behind those list of scholarships and applications zero down to nothing, you must keep a back-up plan or Plan B handy. Applying for student loans, getting student identity cards, taking financial help from friends and family or checking out other pocket-friendly study destinations and company sponsorships will come to your aid.
Study abroad – Your consistently good academic records, studying habits, active participation in extra-curricular activities and an attempt to learn more while providing genuine reasons for availing scholarship are sure short ways to secure that scholarship you so earnestly desired and needed.
Tell us if these tips have been helpful and share your ideas on how you plan to write that application.
Good Luck!