Leaving behind the previous year 2014, taking up the old memories, with the good and the bad experiences in our hand lets enter the New Year by kissing our partners
Welcome The New Year By Kissing When The Clock Strikes 12!
In just few hours the whole world will be welcoming the New Year 2015.
Leaving behind the previous year, taking up the old memories, with the good and the bad experiences in our hand we enter the New Year with open arms. While celebrating the New Year is quite common among the masses, it holds an importance for many people. Especially for those couples who are too much in love. It is that time of the year for people to dress-up, celebrate, dine out and party hard. At the stroke of midnight, thousands of people watch the ball dropping at the Times Square and with all the traditions, it is believed that the couples are supposed to kiss right at midnight while the whole world welcomes the New Year!
So why is it said that you should kiss at midnight?
Well don't worry we let you know the whole story!
Kissing your loved one
It is said, that when you encounter the first person on the New Year, and that is probably your partner or your better half, you should kiss that person. The tradition is quite old and many people do believe in such thing. And yes, it does sounds like a romantic movie when you imagine yourself kissing the person you love the most and beautiful fireworks just light up the background. I know it sounds lovely and now you just cannot wait for this beautiful moment!
Belief behind it
It is said that when you kiss the person, it strengthens your relationship in the coming year and the year is filled with lots of love between the couple. It goes good for the couple's future and makes them love each other more. However, if you don't take time out to kiss the partner you can also face some bad instances in your relationships in the coming year.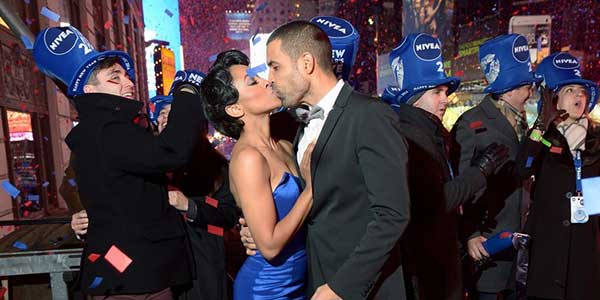 For singles
For the singles it is said that, if they don't kiss on this particular night, they might end up with a year of loneliness and bad dating. Although, many of them suggest that if in case you don't kiss, you can simply close your eyes and think about the best kiss you have ever had in your life until now. People even say that if you are single you can kiss a pet dog or a cat and the year might turn out to be the lucky one for your relationships.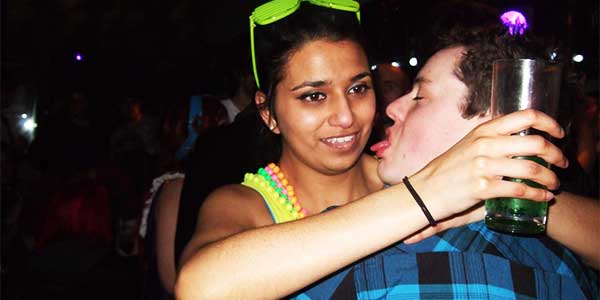 So, going with these unusual beliefs, hope you have an amazing New Year bash with the love of your life and a delightful year ahead. And yes after reading this post, don't forget to kiss your loved one at the stroke of midnight!