There is a question…
Will India Bid Adieu To MS Dhoni After 2015 ICC World Cup?
The real reason for MS Dhoni quitting Test cricket is still a mystery to many.
Speculations are several, but one of the most prominent is 'Captain Cool' losing his golden touch.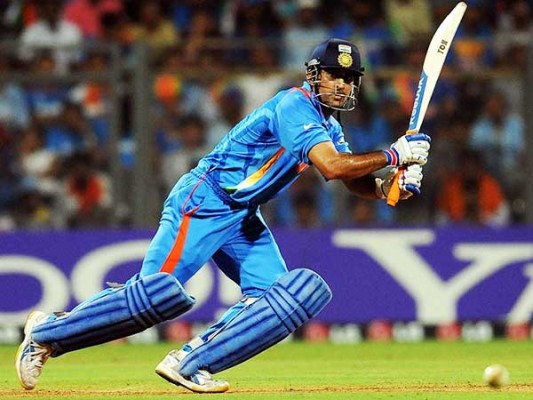 It was not long ago when Dhoni as well as Team India appeared invincible. However, the recently completed Test series versus Australia and the on-going One-Day series are highlighting prospects differently.
Suddenly, the media and the audiences are beginning to question India's chances of winning the 2015 ICC World Cup which is just over couple of weeks away.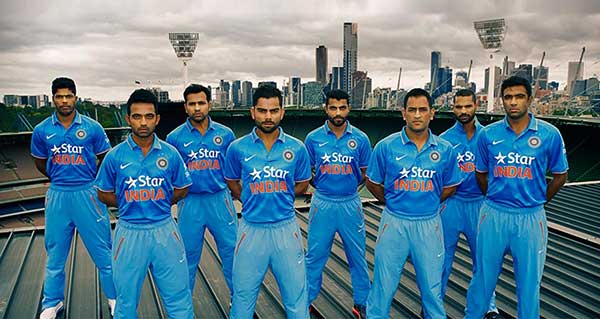 Many even speculated to Dhoni's relationship with Kohli straining as the reason for the former quitting from Test cricket. The Indian captain kept everyone in the loop about his retirement and made the announcement midway through the series surprising everyone.
During a press conference, one of the journalists even asked him if this World Cup would be Dhoni's swan song, to which he replied curtly, "My retirement (from Test cricket) has really excited you guys."
MS could not play the first match of the Test series against Australia at the Adelaide Oval because of injury which resulted in his deputy, Virat Kohli, leading the side. Kohli, on the other hand, impressed the selectors as well as cricket fans, when he decided that Team India would chase down the fourth innings total which was over 300 runs. Though India fell short of 48 runs, Kohli did earn everyone's respect.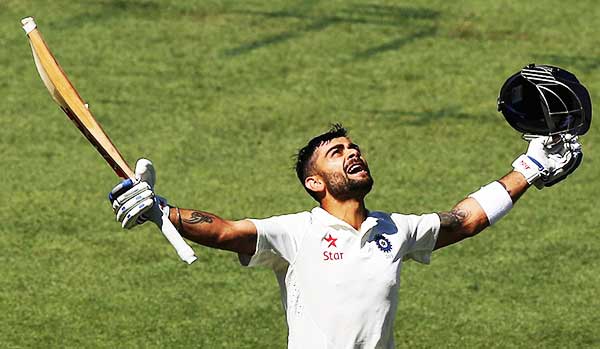 The way things went down after the First Test, it seemed like Dhoni feeling uncomfortable with Kohli around. Is that why he quit Test cricket?
When Dhoni took the reins of leading the Indian squad from Anil Kumble, the team featured one of the best line ups. Tendulkar, Dravid, Ganguly, Laxman, Sehwag, Zaheer and Gambhir, to name a few, had no problem with a young lad leading them.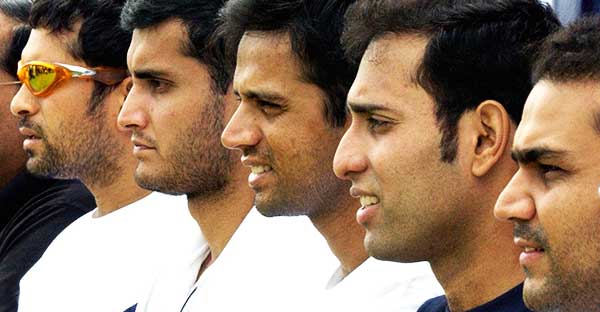 Under Dhoni's captaincy, a number of younger players made their debut for India. With the legends of Indian cricket retiring one after the other, the Indian team saw a drastic transition.
Before Dhoni retired, he was the most experienced player in the Indian squad. He, however, still leads the Indian ODI and T20 squads.
With Kohli phenomenally leading the Indian team in the first Test in Australia, did it hurt Dhoni's ego? Where Kohli decided to chase the 300+ target, knowing Dhoni, he would have played for a draw.
Dhoni has always played cricket with indomitable attitude, but a person can only endure so much ego. The currently retired Indian captain has not been open about his reason for quitting from Test cricket.
With Virat Kohli encouraged to take up the reins, this World Cup might well be Dhoni's swan song.