Best of ideas – The things about idea management and other tools for collecting ideas from the team is that they are processes, which induce creativity on groups.
For that matter, even the place you're currently working at, was a result of a creative idea.
Whether you own a company or are in charge of the team productivity, it is your responsibility to bring out the best of ideas from your team. We see a few ways you can bring out the best of ideas from your team. Read on.
Best of ideas from your team –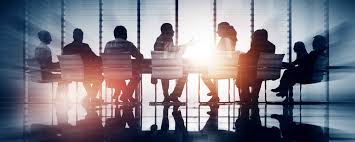 1 – Stick to your vision
As the boss, there are a number of things, that's on your mind when you're at work. And as the boss it is your duty to encourage innovation. But encouraging innovation does not mean you take the whole team to a totally different path, leading nowhere even close to your company's vision. Define tasks in a way that makes your team clear on their objectives. Sticking to your vision on every project will narrow the wallowing of employees and streamline their thinking process.
2 – One thing at a time
Putting too many responsibilities on your employees at the same time, may get them confused and lose focus. Things need to be done in a proper order. Prioritize your tasks and explain them to your team consecutively. Expose them to different ideas, habits, methods, and processes. The most effective ideas come out when different skills and mindsets collide.
3 – Build motivation culture
It's not just the boss who is responsible for motivating employees at workplace. There are times when even employees tend to motivate the boss, and other employees. Success comes to all, and you need to keep reminding your employees about that. The more they are motivated and inspired, higher will be their creativity, and more ideas will cross their mind.
4 – Turn failure into success
As an employer, you might have observed that there are a number of people who refrain from sharing their ideas in a meeting. There could possibly be two reasons for that. Either they are not okay with others knowing about their idea, or they are afraid of being mocked or not putting up ideas that are good enough.
Therefore, as an employer, it is your responsibility to make sure, every employee feels confident about their idea and help them turn in into success, rather than blaming them for failures. After all you hired them for a reason.
5 – Employee's perspective
For every employer, there comes a time, when he/she feels that the employees are not working effectively. Maybe they are not. But think about what could be the reason behind their decrease in productivity, rather than confronting them straightaway. Look at things from your employees' perspective. What would you do if your employer had acted like you did. If most of your team's great ideas haven't come out since long, it's probably because you have not acted on them in the right way. Harsh but true.
Best of ideas – There is a reason why organizations which work on a team basis are successful. As a team you share ideas, induce more creativity and inspire each other, in a positive way. So the next time you feel negative about an employee's performance, maybe you should think about where did you go wrong, rather than the employee-blaming process.