These 7 cars that are Apt for a Romantic Date, Jaguar F-TYPE V8 S Convertible, Fiat 500 Abarth Cabrio, Maruti Swift Dzire, Chevrolet Beat 2014, Bentley Continental GT V8, Honda City, Honda Amaze, Romantic Cars of the World, A Drive in a Romantic Car
Are you planning a romantic date? Restaurant, champagne, music, chocolates, gifts, – all planned? But, what about the car?
One of the most crucial elements of any romantic rendezvous, is the undoubtedly the vehicle in which one goes to pick one's date. Driving a prepossessing car not only creates a good first impression, but it is also a great way to begin the tryst.
A car with sexy looks, comfy interiors, and roaring horsepower can do the trick and make the outing fun-filled & memorable. Be it a long drive or one just round the corner, an impressive car for any date is a must!
For all our lovebirds, we bring from around the world, in random order, a list of 7 cars that are apt for a romantic date, which includes 4 cars for the Indian roads too!
1) Jaguar F-TYPE V8 S Convertible: With its 5.0 liter supercharged V8 engine, mustering 495 horsepower, and speeding up from 0-60 mph in just 4.2 seconds, the Jaguar F-TYPE V8 S Convertible, boasts of dual-zone automatic climate control with air filtration, comfy leather seats, and guarantees an unforgettable drive.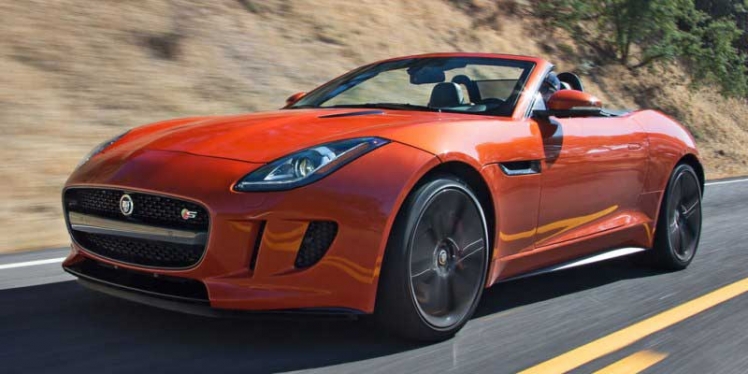 2) Fiat 500 Abarth Cabrio: With its airy cabrio cloth top that replaces the normal and boring hood of a four-wheeler, the Fiat 500 Abarth Cabrio, weaves an indelible driving experience.
3) Maruti Swift Dzire: For the Indian sweethearts, an all-time favorite is the Maruti Swift Dzire. Apropos for the Indian roads, the car promises to fulfill all the desires of its passengers!
4) Chevrolet Beat: The Chevrolet Beat 2014 with its enticing new design boasts of several additional features and assures an extraordinary drive with your loved ones.
5) Bentley Continental GT V8: The stylish cobra-head seats with unified headrests of the Bentley Continental GT V8 makes its riders wish for the journey to never get over!
6) Honda City: This subcompact car from the Japanese car manufacturer Honda is one of the most fuel-efficient diesel cars in its segment, just right for long drives!
7) Honda Amaze: Another 'romantic car' from the house of Honda, the Honda Amaze with its convenient interiors and an integrated music system, creates the ambience for a perfect date!
Impress your loved one by choosing one of the above-mentioned 'romantic cars of the world' and indulge in a remarkable involvement that can entwine memories that would linger for a lifetime!
Though, a perfect date is a great combination of various aspects, but a drive in a romantic car is sure to make your date asking for more!