Right cars for expecting parents – Car manufacturers build cars keeping in mind the need of the buyers. While they create some cars for women, new drivers, and more, there are others built for expecting parents.
The news of a child brings happiness, as well as a sense of responsibility for the to-be parents.
This news also brings about many changes in the life of the expectant couple. From changing personal routines to changing the house interiors, there is a lot to do for the new addition to the family.
Getting a new car to accommodate the child comfortably is imperative. There are many factors that the new parents must keep in mind before buying a coupé. The couple must select a car that has enough storage space to accommodate the child's stroller or carriage along with luggage, shopping bags, and more. It is also crucial to invest in a car in which it is effortless to get the carrier in and out.
Sunlight would penetrate directly into a vehicle which has deeply sloped rear windows, causing discomfort to the child, hence they must avoid such cars.
We suggest a few cars that are apt for expecting or new parents:
1) BMW 3 Series:
Equipped with comfy interiors, this car comes with a host of safety features, including concerning brake control, dynamic traction control, run flat indicator, ABS, dynamic stability control, safety battery terminal clamp, and more.
2) Mahindra XUV500:
This 7-seater tough car comes with an array of features, including power steering, ABS, airbags, ESP, and more. It flaunts a transversely placed engine by Mahindra, the first of its kind by the ace automobile manufacturer. This has helped in increasing the passenger space inside the vehicle and has also made it safer to drive.
3) Renault Duster:
An affordable compact SUV, this 5-seater automobile flaunts comfortable interiors, enough storage as well as leg space, a powerful diesel engine, an all-wheel-drive and more. It is undoubtedly an apt family car.
4) Maruti Swift Dzire:
This 5-seater compact sedan boasts of large and comfortable seats. It also comes with a plethora of safety features, including ABD, EBD, front dual SRS airbags, engine drag control, brake assist, and more.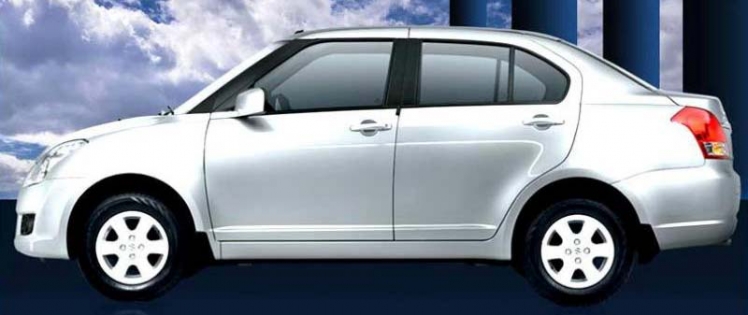 5) Hyundai XCent:
This compact sedan from the Hyundai Motors India Limited comes with an improved seating arrangement, spacious cabin, driver and passenger airbags, rear-parking camera, smart key-less entry and much more.
There are a host of other family cars suitable for new parents. The couple must however select the one which they are comfortable driving, as well as that model which would accommodate the new family member with ease.
Buy the best car and welcome your child with style!