The S500 is what Mercedes offers to the 'big boys' of the auto world. Find out what it is.
The Mercedes-Benz S500 is not only a great luxury sedan but is also considered, by many, as the best car in the world.
It is longer than before and sits on a longer wheelbase. Mercedes has stuck to the concept of 'do not mend what is not broken' and has retained most of the aesthetics. Sleek, smooth and classy are just a few terms that come in mind, when seen by an untrained eye.
Under the hood, is a V8 petrol that delivers 460 PS and 700 Nm. The assembly is completed with a 7-speed automatic transmission. The car does a 0-100 in around 5 seconds while reaching top speeds of around 250 kmph.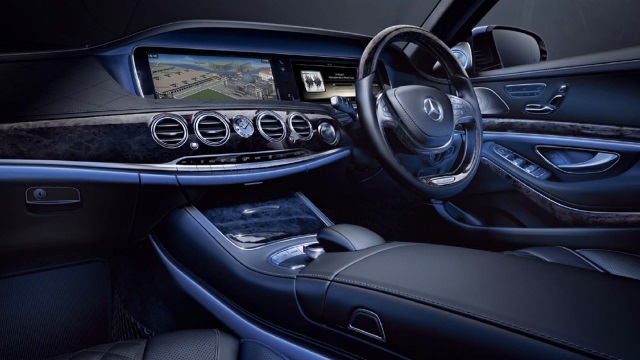 Most of the interior is made up of wood, metal, leather and just a little plastic. The large TFT screen, 24-speaker Burmester sound system and exceptional sound-proofing for the passengers are just some of the features of the S500.
The rear of the cabin is where real indulgence is. Large screens, aircon vents with fully automated climate control, reclining seats with massage function and suspension setting for the most comfortable ride – anyone feel like it's an airplane?
The vehicle was launched just a few days back on the 8th os January. It is fully imported in our country so it carries a price tag of nearly 1.6 crore (ex-showroom). It may also be one of the vehicles that Merc brings to its stand at the upcoming Delhi Auto Expo.