Jayant Singh is worried about the treatment of his brother. At the time of taking the onus of part-funding his brother's cancer treatment to help his retired father, he miscalculated everything. Now he needs money to fund his brother's treatment, and he cannot back down from his commitment. He is in the throes of irresolution when his best friend Ravi advises him to take a personal loan to tide over the medical crisis. 
Are you too one of those who wants to apply for a personal loan, but afraid to tread on this path? It could be because of the stories associated with perils of taking a personal loan!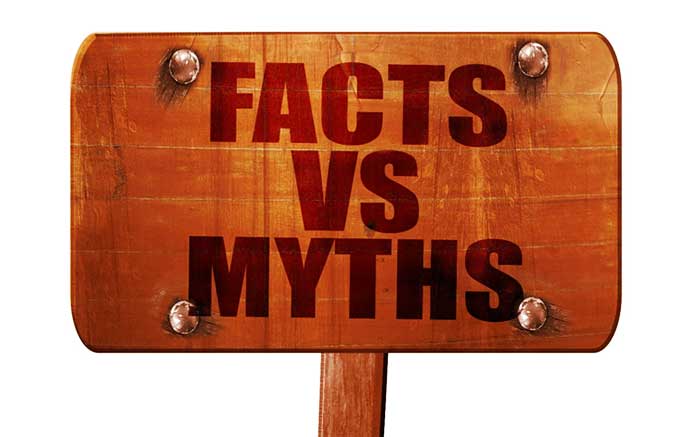 The reality is that many people avoid taking personal loans despite the fact that the loan has helped millions of people by financing both their planned and unplanned money requirements. In fact, old stories have created myths which need to be cleared. Let's separate the wheat from chaff, i.e., reality from myths =
Myth 1: Personal loans charge exorbitant interest rate
Reality: Usually, the average rate of interest on a personal loan varies between 12% and 14%. Though it may look higher, it is low if you compare it with credit cards whose interest rates can go above 30%. These days, it is quite easy to get a personal loan which is available without collateral. So, if you need cash on an urgent basis, a personal loan is there for your help.
Myth 2:  Personal loan is offered only to salaried professionals
Reality: Usually, people believe that only salaried people can get a personal loan by showing their salary slip and company's ID. This is a widespread myth because private businessmen, self-employed and even NRIs can apply for the loan. A lender would only be interested in checking your repayment ability, and therefore, even if you are a non-salaried person, you can get a loan if you have a strong repayment ability.
Myth 3: Forget about personal loan if your credit score is poor
Reality: Though your credit score report plays an important role in the loan sanctioning process, a bad credit score doesn't eliminate the chances of obtaining the loan. It means you can still get a personal loan if you have a low credit score. However, it can impact the rate of interest at which the loan would be extended to you. This could be because the lender would consider you as a risky borrower and therefore, may ask you to pledge an asset to get the loan.
Myth 4: Personal loan amount can be used for personal use only
Reality: Despite being known as a 'personal' loan, the good thing is that you can use the loan for any purpose. Your lender would not be interested in knowing your purpose of using the loan as long as you are regular with your repayment. In fact, you can use the personal loan to fund your business venture as well, especially if you have started a new business and your company is ineligible to get a loan due to zero or poor credit history.
Myth 5: Stringent approval process
Reality: Compared to the other loan schemes, a personal loan requires minimal documentation. In today's internet-driven world, where everything can be purchased in a few clicks of the mouse, it is feasible to apply for a personal loan online from the comfort of your home. Once you submit your online application form, the lender would review it and sanction the loan in less than 72 hours. Thanks to the online personal loan, you can complete your entire loan process without stepping out of your home.
So, next time, whenever there is a money crunch, or you need funds to tide over the short-term liquidity crisis, apply for a personal loan without any doubt.