Everybody was jolted awake to the news of Paris Attacks.
Barbaric attacks by Jihadists (ISIS has claimed the responsibility) took scores of lives of innocent people. These co ordinated attacks happened in one of the concerts, soccer match and in few public places. Indians could easily reminisce the horrific night of 26 November Attacks, as the Paris attacks were done in same way.
November 13 2015 was one of the black days in our history. Paris was under the siege of violent attacks, there was suicide bomber attack in one of the funerals in Baghdad, Japan was hit with earthquake, twin suicide bombing took place in Lebanon.
Let us have a look how world united to show support against such heinous and bestial attacks.
Facebook and other social media sites and online portals showcased their solidarity.
People who are active on social media washed their display pictures in to blue white and red stripes. Also the Eiffel Tower peace sign became the symbol of support after attacks.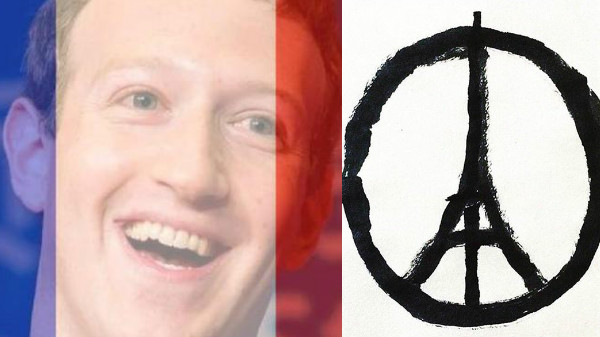 Iconic buildings across all the worlds, including Mumbai's Chhatrapati Shivaji Terminus was lit up in the colors of French Tricolor.
Almost every important landmark is illuminated  in blues, reds and whites. Tribute and prayers services are held in major cities and landmarks.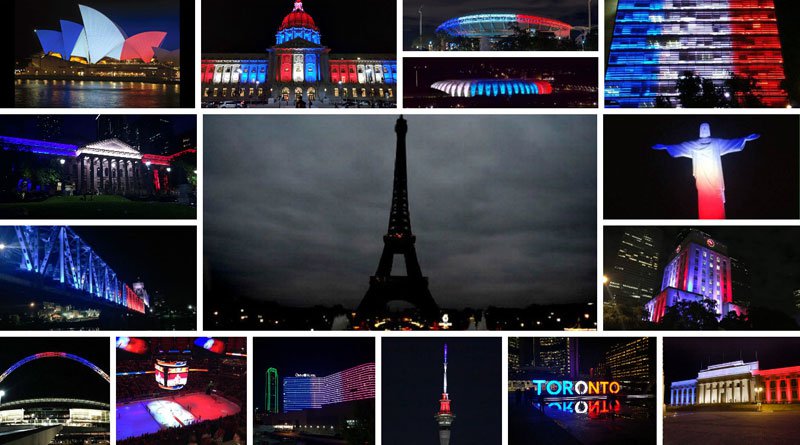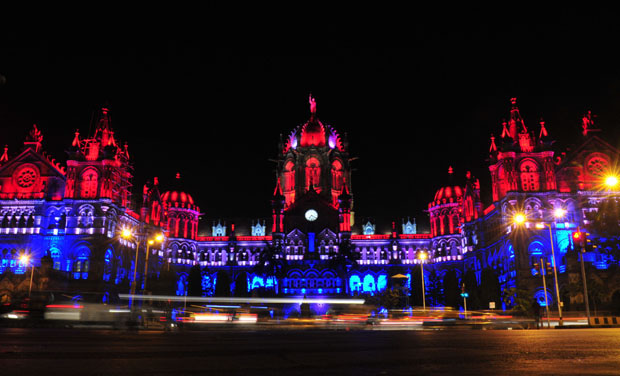 Tributes are pouring in.
Vigils are held around the globe, painted faces in colors of French flag, signages of Pray for Paris is across every nook and corner.
Taxi drivers are providing free rides to the people trying to get to safety. People are allowing victims to stay at their homes and are offering all kinds of help to the needy. These acts are a big blow to those trying to spread hatred.
Hey tourists in #Paris if you need help or some place to sleep around Jussieu 5th arrondissement, my door is open. #PorteOuverte #OpenDoor

— Thomas Nigro (@ThomasNigro) November 13, 2015
Indian Embassy telephone 0140507070 open, we hope all Indians are safe. Our prayers with families affected and solidarity with France.

— Dr Mohan Kumar (@AmbMoKumar) November 14, 2015
https://twitter.com/GemmaBovenizer/status/665317578819158016?ref_src=twsrc%5Etfw
Celebs and politicians tweeting and posting their condolences.
Celebrities are politicos across all the nations are paying homage to the victims in the wake of Paris Attacks.
No words in any dictionary of the world are powerful enough to condemn the heinous barbaric and the most ugly terrorist massacre in Paris .

— Javed Akhtar (@Javedakhtarjadu) November 14, 2015
So disturbed by what has happened in Paris. What is the world coming to.. What is the point of the violence.. #PrayForParis .My heart hurts

— PRIYANKA (@priyankachopra) November 14, 2015
#PrayForParis pic.twitter.com/LZDJHJm13v

— Kim Kardashian West (@KimKardashian) November 14, 2015
These small but vital acts from across the world show strong unison shall rise and we will fight back if you attack one.
Such efforts by people irrespective of their caste, race and creed show how humanity can win over any terrorist attacks.
Our heart goes out for all the souls who passed away in all the unfortunate events that happened in last week.
We hope that such dark day should never ever repeat in future of mankind.