The former Shiamak Daver student is gearing up for his first solo movie in a long time 'Phata Poster Nikhla Hero' (PPNH), which has Ileana D'CruZ playing his love interest.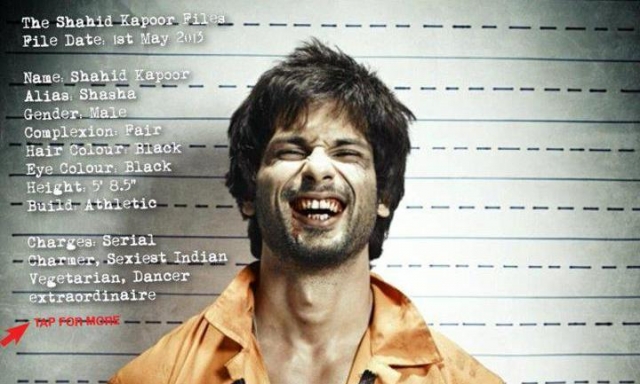 He had everything, a dimpled-smile, nimble-footed moves and chocolate boy good looks, to become the heartthrob of the entire nation with his first movie, which wan't even directed by the Chopras, Karan Johar or Rakesh Roshan. He was even called the next Shah Rukh Khan. But somewhere along the way, the talented boy's glitter fizzled out and he went missing amid more successful newcomers.

Shahid Kapoor, whose debut blockbuster 'Ishq Vishq' is one of the most loved teen love stories even today. He became a superstar with the release of this rom-com and looked all set to rule Bollywood. With talents borrowed from papa Pankaj Kapoor and looks from artist mommy Neelima Azeem, there was nothing that could go wrong for the Kapoor lad. But his promising talent and debonair looks got lost in his personal life and wrong career choices. He could have been the next huge phenemenon. Well, the key word here being COULD.
The former Shiamak Daver student is gearing up for his first solo movie in a long time 'Phata Poster Nikhla Hero' (PPNH), which has Ileana D'CruZ playing his love interest. If you have seen the promos, you would know that he is trying too hard to push this movie near the coveted Rs 100 cr territory. With his comic act in PPNH, he is desperate for a bonafide hit that would elevate his position in B-Town. He does a bit of Salman's Dabangg and a certain other Kapoor's trademark style in this comedy. Will it pay off? It's one big gamble for sure.
His fall from overnight sensation to a has-been could largely be due to his terrible choices in movies like 'Fida', 'Vaah! Life Ho Toh Aisi', 'Milenge Milenge', among many others. And to a certain extent, his various affairs and link-ups can also be blamed. It's never a good thing for a star when he is on audiences' minds for his personal life than his professional. He did some regrettable flicks with former girlfriend Kareena Kapoor, with whom he also has a controversial (alleged) kissing MMS. Either he is too shy or just to naive to understand the showbiz, I mean who could do a never ending tortourous love saga like Mausam; well, even we love out fathers don't we?
We have also heard a lot about Shahid's whims and moodswings. In a recent interview with Bombay Times, his first co-star Amrita Rao had confessed that Shahid is moody. Not only her, but his other female counterparts and former girlfriends (rumoured) have also mentioned about Shasha's highly possesive, touchy and eccentric nature.
Despite his career not taking off the way he and his fans envisioned, he continued to be in the news for being Bebo's arm candy. The latter even went vegetarian for her then-lover and the duo was the IT item of tinseltown. But the two soon parted ways and ironically, that's when his career's biggest hit 'Jab We Met' came out (also with Kareena). It's a different story that the movie solely belonged to the now Mrs Khan and his restrained acting wasn't the reason why it became a smash hit and a cult classic. While Bebo found solace in the arms of now-husband Saif Ali Khan, Shahid was left with a ruined career and a heartbreak that was threatening to damage his market value even further.
Post Kareena, he was linked to a number of beauties, from 'Kaminey' co-star Priyanka Chopra to 'Kismat Konnection' heroine Vidya Balan. He stayed mum about it all, probably learning from his much too vocal relationship with Kareena that went kaput. It's strange that a good looking guy with decent acting skill fails to even break even, while an average looking actor in his late 40s makes close to Rs 300 crore! These 40-plus actors can't even dance to save their lives, while Kapoor can burn the dance floor with his moves.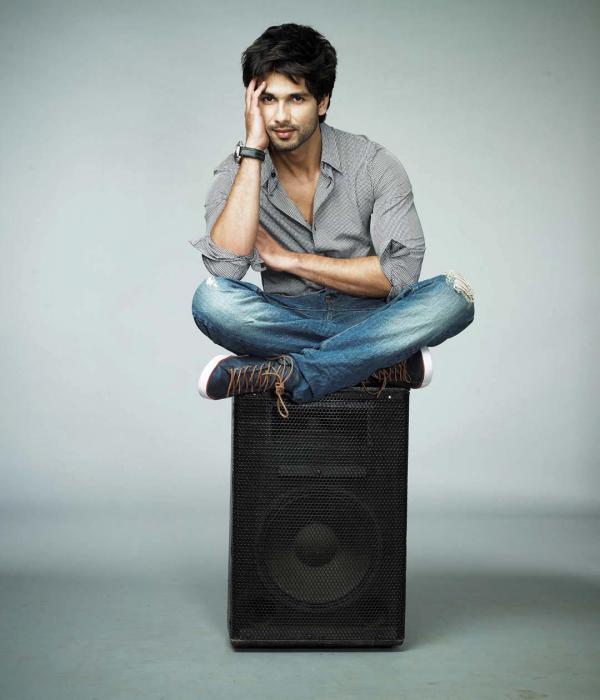 Why is Ranbir Kapoor ruling the roost, while an equally talented Shahid is hanging onto past laurels? What's it about stardom that it's so elusive? Will PPNH be able to usher in the much needed 'good luck' for Shahid? We are willing to wait till his next release before completely writing him off.
*All the images have been sourced.