Emotional babies – Babies are like breath of fresh air that livens up your mood in a jiffy.
Take for instance, after a toiling day at work when you get back home, leafing through baby videos always kisses away your fatigue. Babies are the best gifts from god and there is a saying that a man lacks humanitarian characteristics if he doesn't like babies, flowers or songs.
We always think babies are not as emotional and do everything with child-like whims, that's not the case, they are way more emotional than your understanding and these pictures give proof of that statement:
This baby is a bona fide poser:
This cute little girl Emotional babies seems to have had a proper hang of social media bragging. She wants a photo in the supermarket too and asks her mommy to take one for her. Such a cute little poser!
You can almost hear this baby cry from this photo:
Babies are stubborn at times and this baby is beyond stubborn. So much so, that his wails can almost be heard from the photo itself.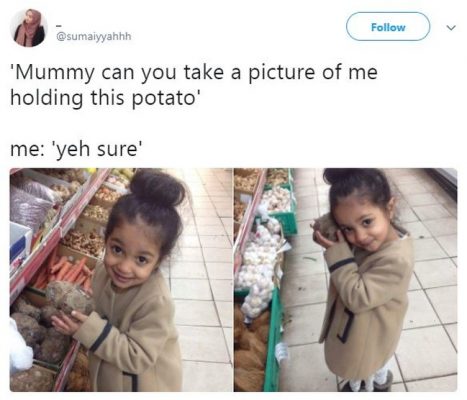 When your toddler learns to flirt:
Developing adulation towards the opposite sex is quite normal in humans but it is really concerning for the mom if he is too early at that! Not in toddler years, at least. But this guy is struck by Cupid's arrow real bad it seems.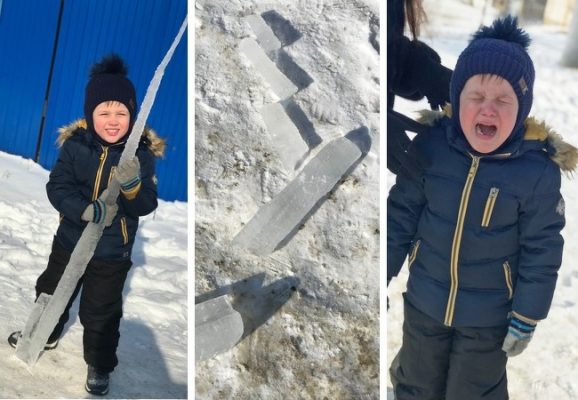 When his favourite dish is not served:
This is the annoyed face you are ought to make when your mom serves you healthy food in the place of nuggets. Come on, he spent a whole day expecting he will snack on nuggets, and mom serves Broccoli.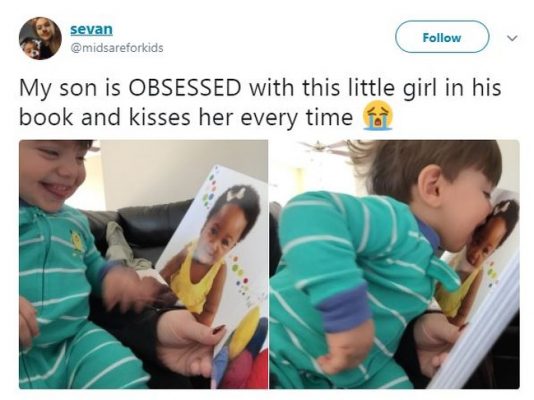 You hate cereal but there's nothing you can do:
Because mom is the boss and all your pleadings will fall in deaf ear.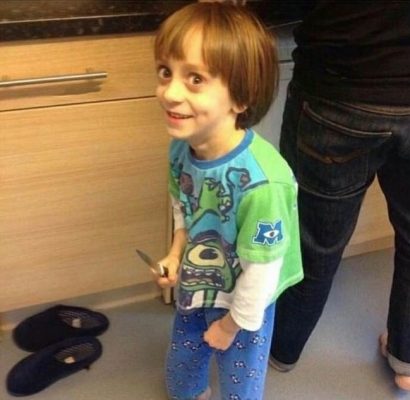 Roll of sticky tapes, ftw!
Admit it, you too loved playing with sticky tapes when young, so does these girls. Damn cute!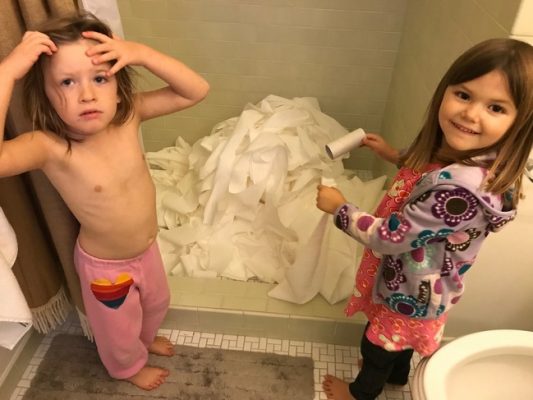 Next Bach in the making:
This 7 months old baby is all love for music and he devotes quality time developing a good taste for music. This photo of this baby wearing headphone can make even the toughest of heart melt.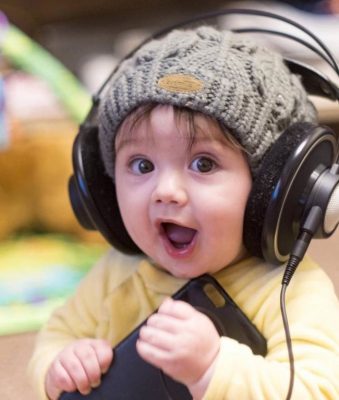 What to watch on TV, I am bored:
Why they play boring matches and soaps, I am more into sitcoms duh! This baby looks so bummed to even change the channel.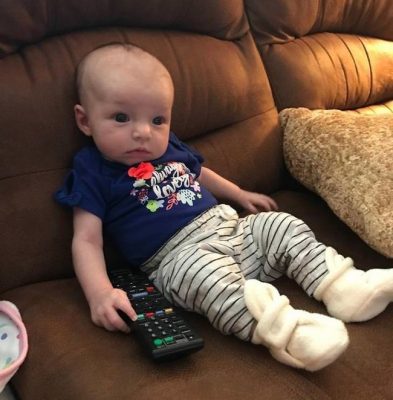 Meet Mr. Photogenic here:
He sure knows how good it feels like to be snapped. He also knows how adorably chubby he is so making funny faces so as to be snapped funny.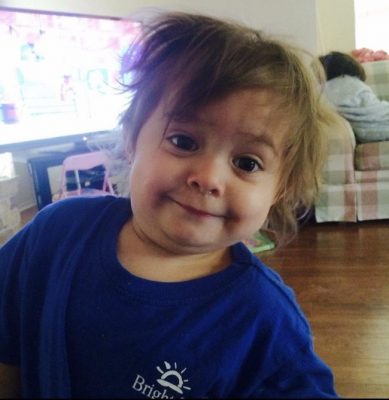 These are Emotional babies – Are you melting there already!