The month is onto a wondrous start. The long weekend at the beginning of the month instills romance in us and the well-lit end to it gives us more reasons for spending some time alone in our dream world.
The month is onto a wondrous start.
The long weekend at the beginning of the month instills romance in us and the well-lit end to it gives us more reasons for spending some time alone in our dream world.
And what would be better than finding a quiet corner and reading books?
Here are five books which you can spend time with on the stairs, in the tree-house, or an attic or simply on a comfy chair with your favourite blanket thrown across this October:
Alina Bronsky, Just Call Me Superhero
This is Bronsky's third novel. It is the story of a 17-year old boy, Marek, who rejects his girlfriend Lucy and the "world of the undamaged" after a Rottweiler attack leaves him with a mangled face and hand. His narration will captivate you. Marek thinks that people altered their course to avoid him wherever he went. He goes to a support group meeting and ends up feeling tricked by his mother when the guru running the group seems lacking in credentials. But a green-eyed girl in wheelchair catches his eyes and he stays in the group. The guru, who has his own secrets, takes the group of six on an adventure to a forest villa for a week. Just Call Me Superhero is a sharply observed coming-of-age story and a rare exploration of how family and friendship can mitigate loss.
Marlon James, A Brief History of Seven Killings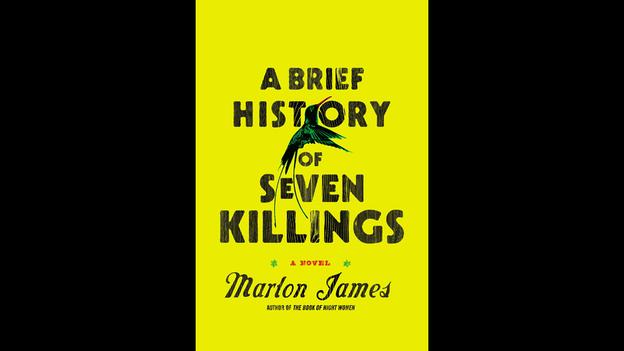 James new novel is set in Jamaica and moves from Montego Bay in 1959 to Kingston in the '70s to the crack houses of Bushwick in the '80s and '90s, on the trail of at least seven murders. The assassination attempt on Bob Marley, in December 1976 is central to this story. James invokes a stunning range of voices – journalists, politicians, CIA agents, hit men, members of two rival drug syndicates and a Medellin cartel drug lord. He opens with an invitation from the ghost of a former politician pushed off a balcony: "Listen. …Dead people never stop talking and sometimes the living hear."
Diogo Mainardi, The Fall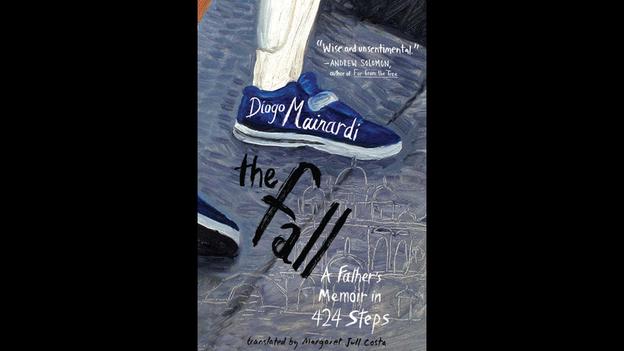 This is a memoire by novelist Mainardi which with a heartrending account of his son Tito's birth in a hospital in Venice, where medical missteps lead to cerebral palsy. He follows with taut scenes – some just a few paragraphs – detailing the ups and downs, measuring out the hours and days in the steps Tito takes before he inevitably falls. "Sixteen steps Tito took on 28 September 2005 became, some months later, twenty-seven steps. Some months later, the seven steps became forty-four steps…," he explains his son's progress in a poetic yet, interestingly, unsentimental manner. But the story displays what it should – a father's love and a child's indomitable spirit – in a perfect manner. He grasps you the moment he says: "I am Tito's father. I exist only because Tito exists."
Gina B Nahai, The Luminous Heart of Jonah S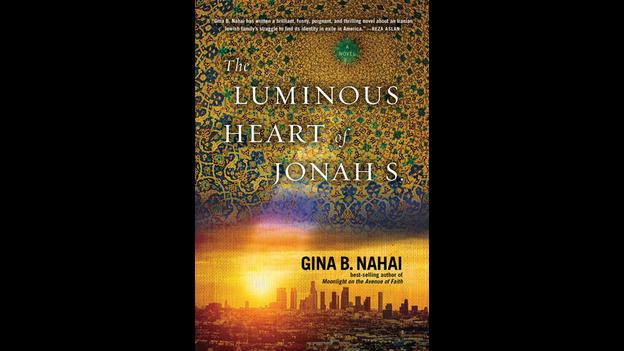 The new novel of Nahai opens near dawn in Holmby Hills, Los Angeles and the mystery starts with the killing of a man known as Raphael's Son. He was found dead in his car outside his $52m house with his throat slit. The mystery deepens when his body disappears before police reaches the crime scene. The suspects include not only his multitude of enemies, but his allies as well. Raphael's Son ran a Ponzi scheme during the 2008 financial collapse, leading many to ruin. And he is the target of a family feud that goes back generations. The thrilling tale of this crime and the police investigation to unearth the killer and reasons behind this killing make it for an interesting read. The thorough and harrowing backstory of the political changes that led the Iranian Jewish community into exile in New York and Los Angeles makes a perfect addition to the dramatic and witty novel.
Jane Smiley, Some Luck
Some Luck is the first novel in Pulitzer Prize winning Smiley's proposed Last 100 Years Trilogy, in which she sets out to follow the lives of one family from the 1920s through the 1950s. When we first meet Walter and Rosanna Langdon in 1920 they have five children and an inherited farmer's perspective – "worry-shading-into-alarm" – that each year can bring disaster as easily as abundance. Their children disperse over time, to the suburbs, to academia, with only one remaining on the land. Smiley's ability to build intimacy with her characters against a backdrop of decades of cultural ferment is superb. Some Luck immerses us in the technological flux of a not-too-distant past and makes us wonder what will happen in the next installment.
So, go out, buy these books, and read on!