There's something very rustic and sexy about actresses in ethnic outfits. Read on to find out more!
When Deepika Padukone bursts onto the screen in a colourful backless ghagra choli and a stunning pair of jhumkas, we instantly fall for her rustic looks. There's something about the 'ethnic chori' avatar that gets our hearts racing. May be it's the charm of all the accessories that bring out the 'woman' in a heroine or perhaps, it's the sexy blouses and lenhengas that play on our fantasies. Who can say!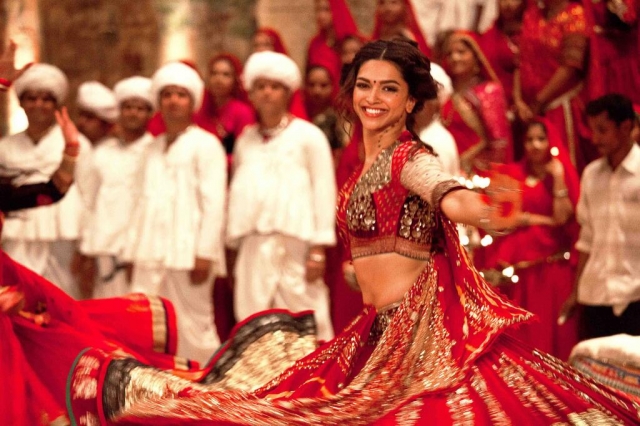 When Aishwarya Rai-Bachchan donned sexy Indian clothes for the first half of 'Hum Dil De Chuke Sanam', the nation went into a tizzy. Her colourful ghagras with mirror and ethnic works earned her the title of rustic queen. Even the sheer saris that she wears in the second half of the movie had our pulses on a twist. Talking of the light-eyed beauty, how can we forget her elaborate accessories and intricate royal lehengas in 'Jodha Akbar'? She was definitely at her ethnic best! Even her 'Paaro' look in Sanjay Leela Bhansali's biggest hit so far 'Devdas' was much appreciated and copied by many Indian brides.
Even though Matru Ki Bijli Ka Mandola tanked at the BO, Anushka Sharma's classy maroon lehnga with a cream top became a roaring hit. Similarly, Kareena Kapoor-Khan's sexy ghagras with contrasting bangles in the song 'Halkat Jawaani' from 'Heroine' were a bigger hit than the moive!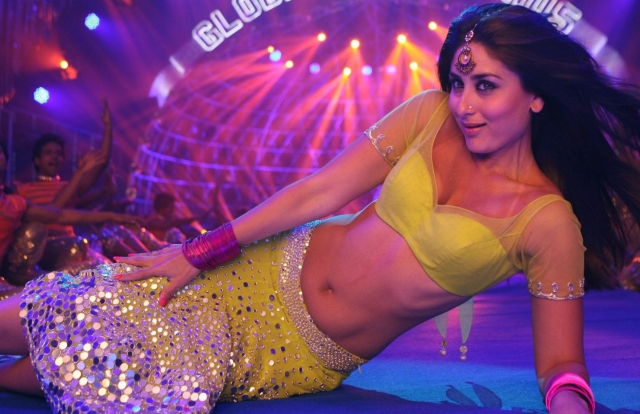 It's not just mainstream heroines; even item girls love to sizzle in Indian outfits. Malaika Arora Khan looks uber hot in chhaniya cholis in 'Munnu Badnaam Hui' from 'Dabangg'. Her cholis bring out the earthen flavour of Bihar and make us go badnaam with her…smoking hawt! Similarly, Madhuri Dixit's red lehenga in the controversial hit 'Choli Ke Peeche' was the talk of the town. More recently, the 'Dhak Dhak' girl wore striking lehengas and ghagras in the song 'Ghagra' from the blockbuster hit 'Yeh Jawaani Hai Deewani'.
While many actresses prefer to play modern, everyday characters, the charm of a typical Indian look is out of the world. Deepika Padukone, known for her killer legs and statuesque appearance, goes for a complete makeover in Ram Leela. She sported sexy shorts and vibrant bikinis in 'Cocktail' and 'Race 2', and stunning Kanjeevaram saris in 'Chennai Express'. This is the first time she has gone totally ethnic in a lehengas and backless cholis that capture herenvious curves in all their glory. With just her huge earrings acting as a statement accessory, she looks elegant and beautiful. Actresses can tend to go overboard in this look, considering the amount of jewelry they pile on, but Deeps keeps it simple and…hot.
Which look do you prefer on your favorite actress? Do you like them in ethnics or want them in westerns? Shout out to us in the comments section below!