Just imagine yourself in the world without sound, living with the frustration of trying to express what you feel, it sounds painful isn't it?
But you know what is more painful than this feeling? It is when people make you feel handicapped and make you realize about your shortcomings.
Think about the struggles faced by deaf people. Think about how bizarrely the world looks at them as helpless and oppressed.
But the world needs to know that these people aren't disabled. They are different and believe it or not, these people have sharper senses than us and their talent isn't less either.
The same thought was conceptualized by Mahesh Bhatt, when he decided to make a film based on the story of 13 deaf and mute children who wanted to prove to the world that they are different but not disabled through mountaineering.
The film 'Silent Heroes' is a story of real life heroes, who may be silent but the way they have portrayed each emotion without even saying a word will make you cry.
The film is made with heart and soul and after coming out of the theater you'll come out as a changed person and the way you look at them will also change.
Let's meet the real heroes who made 'The Silent Heroes' movie even more special.
These kids will leave behind the best actors in terms of acting and their talent. The real heroes have arrived.
Take a look at 'The Silent Heroes' who will bowl you over with their charm, determination and acting.
Aashish and Gurfareen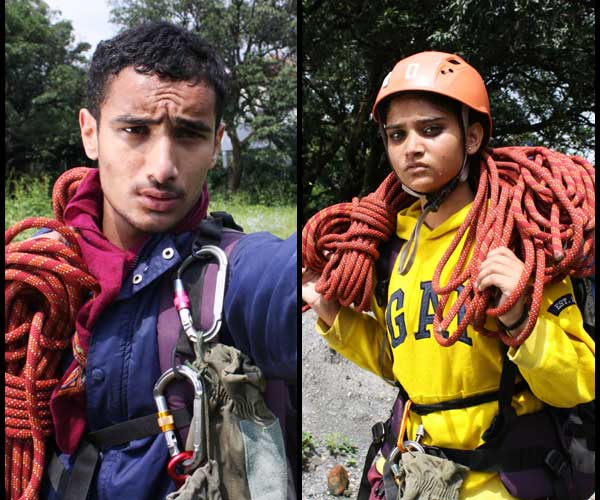 Our silent hero Aashish loves adventure and his goal in life is to help poor and needy and make this world a better place. On the other hand, Gurfareen loves to read and play basketball. She aspires to be a famous dancer.