Star Kids Of Bollywood – Sara Ali Khan, Jhanvi Kapoor, and Suhana Khan have one thing in common and i.e. they're star kids. Plus, they are interested in movies and Bollywood. Jhanvi Kapoor & Sara Ali Khan have taken a step into Bollywood industry, whereas Suhana Khan is yet to surprise us. Apart from their connection to Bollywood industry, one thing is sure, that they're also very stylish. Sometimes, you might've spotted Sara Ali Khan and Jhanvi Kapoor wearing Indian clothes. But they also have a different side. Plus Suhana Khan, like we all know, her style has been evolved a lot.
IF you ask, who are the star kids that are giving major #StyleGoals then it would be "Sara Ali Khan, Jhanvi Kapoor, and Suhana Khan." Few months back, we had mentioned that Jhanvi Kapoor will going to be a Fashionista like Sonam Kapoor in the coming years. Guess what? It seems, joining her would be Sara Ali Khan and Suhana Khan too.
Be it an Indian wear or Western wear, these girls know how to steal the show.
Here's Sara Ali Khan, Suhana Khan, and Jhanvi Kapoor in Indian wear. Who do you think nailed it? They're looking undoubtedly gorgeous, but who's style do you think is killer?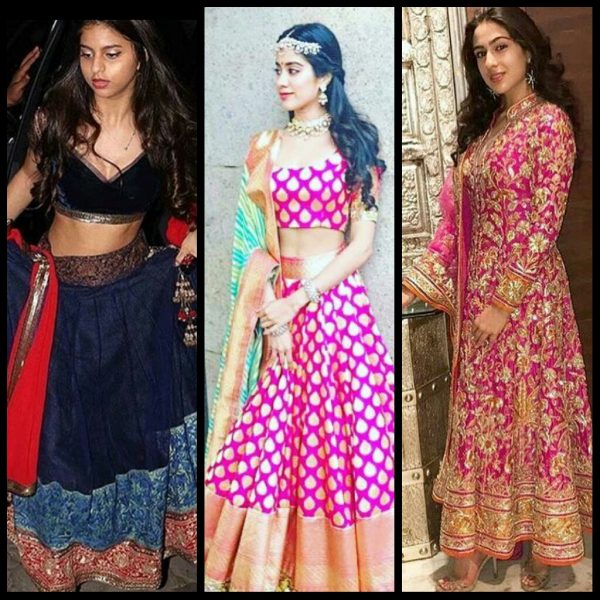 Here are the Ladies rocking western wear.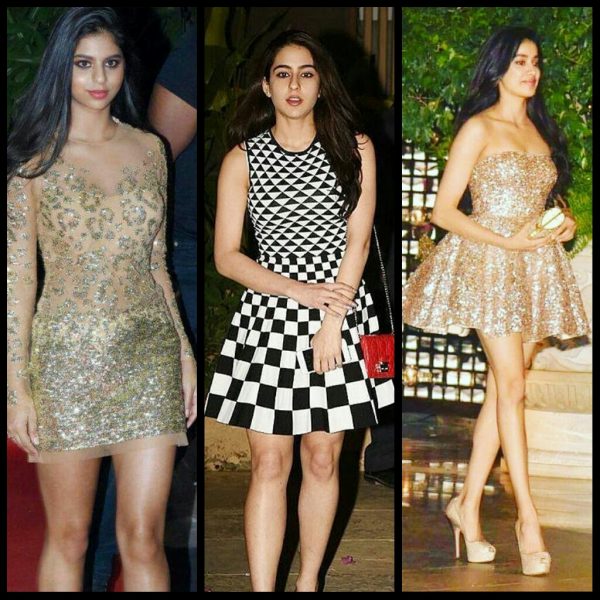 Starting with Suhana Khan – Suhana Khan's style game has really improved and oh my, she knows how to steal the show. With every look, she gave us #StyleGoals. Maybe it's just a start, as she's going to take Bollywood industry by storm in the coming years. One can undoubtedly take lessons from her when it comes to how to rock trendy outfits.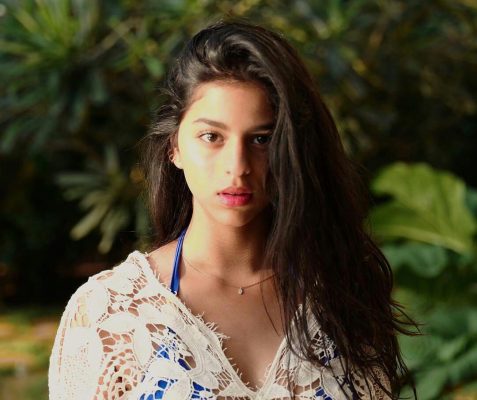 Sara Ali Khan – I love Sara because she likes to keep things simple yet stylish. She's the one I think who believes "simplicity is the best." Sara Ali Khan's Fashion is as good as her step mom "Kareena Kapoor." We are just damn excited to see what she'll be wearing during "Kedarnath" promotions.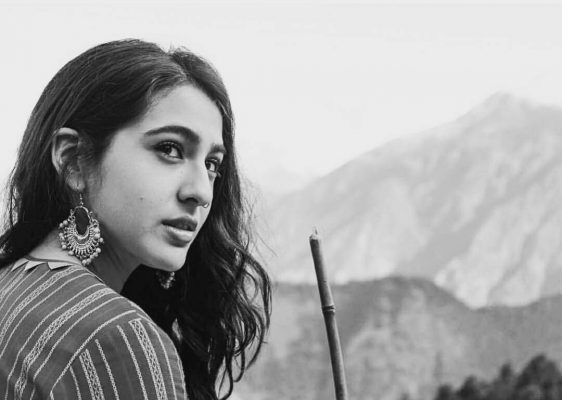 Jhanvi Kapoor – Oh my, Jhanvi Kapoor's Fashion game is absolutely Killer. Let's say, she can give Sonam Kapoor a tough competition. Ladies, IF you want some Fashion tips, then Jhanvi Kapoor is a star kid you should certainly FOLLOW.
Star Kids Of Bollywood : Still, who do you think has a good taste in Fashion? Let us know the name in the comment section below.
(Image Source: Instagram, Creative Market)